Make your content more linkable and shareworthy. Access our free publisher tools. 
---
SEO matters.
Even if you've had a spat with Google, you know not to poke the dragon twice and you will do whatever it takes to recover from a penalty. Why? Because search engines still easily drive more than 1/3 of an average site's overall traffic.
There are several ways to succeed in SEO, of course. But you should never try to game Google. Instead, develop great content that matters and focus less on link-building and more on link-earning.
In an attempt to learn from experts, we turned to professional members of the Young Entrepreneur Council (YEC), to get their feedback on the following question:
What is one legitimate way to get high-quality links using content (other than guest blogs)?
---
The YEC is an invite-only organization comprised of the world's most promising young entrepreneurs. In partnership with Citi, YEC launched StartupCollective, a free virtual mentorship program that helps millions of entrepreneurs start and grow businesses.
---
1. Focus on Creating Content That's Shareable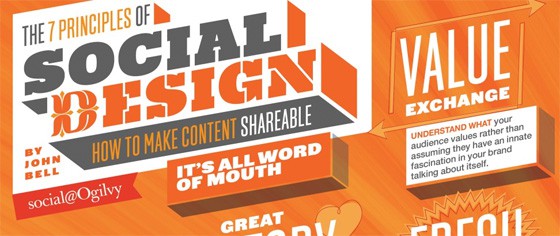 "It's a lot easier to share and absorb an infographic than it is to absorb a lengthy white paper. More and more authors are sourcing these infographics to support their own pieces in high-end publications," says business owner Sam Saxton of Salter Spiral Stair. Just look at this infographic, which was republished on Entrepreneur where it received over 16k social shares.
Here are three other suggestions for types of content you can easily create that earn links and social shares.
2. Provide Insights for Your Industry
"As a startup, you have to believe that a rising tide lifts all boats," shares Aaron Schwartz, Co-founder and CEO of Modify Watches.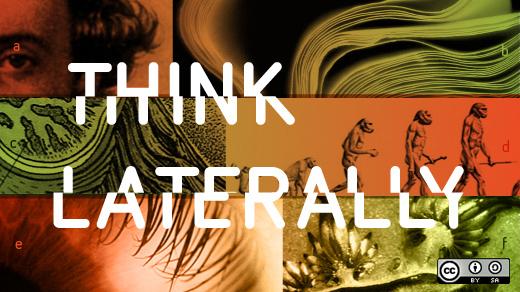 "One of the best ways to get links is to provide quality objective research to your industry. Highlight competitors who do a great job, and offer insights anyone following the industry will value. When you produce content others find useful to their fans, they will share it."
Recently, we published a report which, alone, drove 3k+ shares, and was covered on The Next Web, Marketing Land, VentureBeat, and dozens of other blogs and news publications.
3. Use the "10X Strategy"
Media entrepreneur Derek Flanzraich of Greatist reveals, "One of our successful strategies is using what we call the '10X Strategy' to see what piece of content is being shared or linked to most by a community we're trying to reach. Then, we try to publish content that's 10X better. We create extraordinary additional value on a topic we already know works, so everyone wins!"
In a blog post, Copyblogger's Demian Farnworth writes his best secrets for creating epic content.
4. Create Quizzes
But who says you can't have a bit of fun?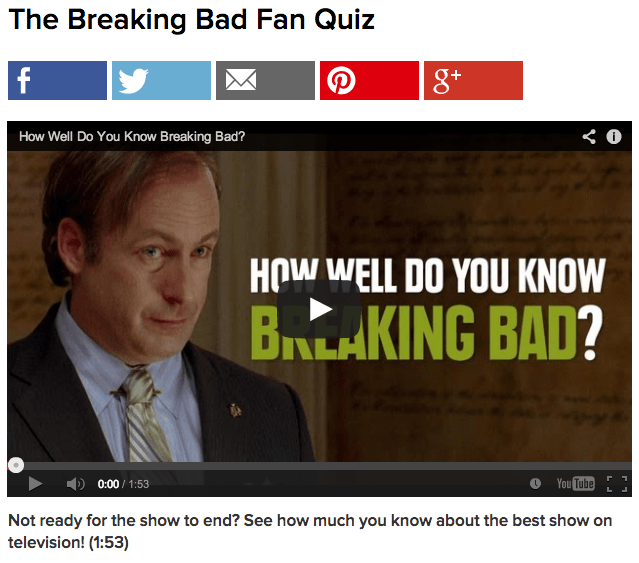 "Interactive and fun content naturally gets links, which is why quizzes are a great tactic to attract links," notes Brett Farmiloe, Digital Marketing Auditor at Markitors. "The best quizzes test a person's knowledge or reveal something about him or her. Create your quiz, make it useful and entertaining, and then share on sites such as StumbleUpon and social media for exposure. If you've created something valuable, you'll get your links."
Not convinced? See this quiz Slate writers Chris Kirk and Jim Festante created here. I'm convinced that half a million shares indicates they also, easily, generated a ton of high quality links.
5. Write About What People Are Talking About
Trending news is powerful. "Generally, I look for the content trends and analyze the topics people are talking about or searching for the most," says Andy Karuza, Owner of Brandbudee. "Then, we produce content around those particular topics. If it's good enough, people borrow it, reblog it or reference it in their own blog posts, providing backlinks to you. The trick is that conversations are very trendy, and people want to talk about and share what's relevant today."
The Content Strategist by Contently does this exceptionally well. A couple noteworthy examples include: With Collage Feature, Twitter Has New Storytelling Potential and Why Brands Need to Pay Attention to Upworthy's Battle With Facebook.
6. Create Content That Is Controversial
It also takes courage to make a statement; fortunately, big statements are linkworthy.
Mark Krassner of Knee Walker Central sighs, "The Web is littered with the same messages over and over again. So start thinking differently if you want to break through the noise. Challenge the general consensus, and make people think. If you do this effectively, people will write reaction pieces on their blogs that link back to your post. Or even better, you may see an op-ed pop up from a major media outlet."
Earlier this year, I wrote about ways Reddit fails marketers. That story created a lot of excitement and anger from publications big and small that had interesting takes on the post.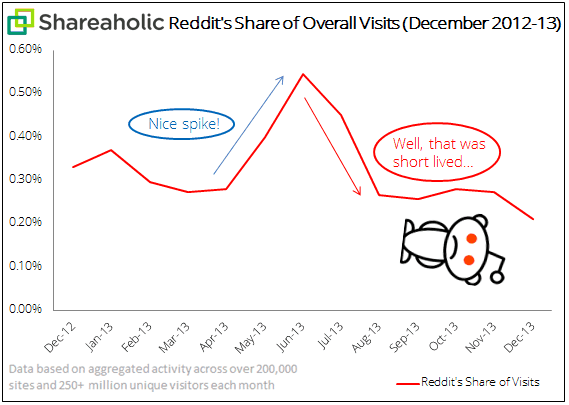 7. Think About Your Audience
The truth is, "There is no shortcut to good content marketing; you need to offer original, high-quality content," confirms Lauren Perkins who manages Perks Consulting.
"If the information you provide helps your target audience (or one segment of it), then that audience will seek it out. Take some time to understand what you can write about that will provide genuine value to them, and deliver it. You will be rewarded with links, traffic, engagement, and social sharing."
8. Create Contests in Your Space
Getting buy-in from people helps too.
"A great way to increase traction on your content (and receive links back) is to create a healthy and fun competition in your industry," advises Ryan Buckley, Co-founder and COO of Scripted, Inc. "This engages your audience and will likely provoke them to share or enter the contest. This February we did a love letter contest with our freelance writers in light of Valentine's Day."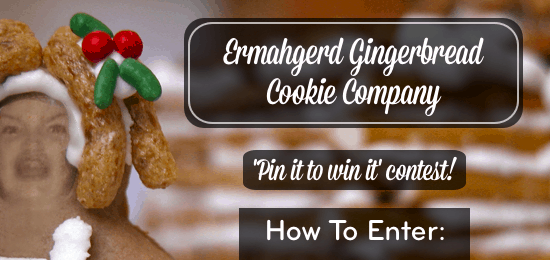 If your audience loves Pinterest, here's a neat way to create a Pin It To Win It contest.
9. Don't Do Blog Posts; Build Course Posts
One of the best ways to engage readers and build links is by helping to develop their abilities and skills.
"Instead of building just a simple blog post, build a blog course and include video interviews with experts and step-by-step tutorials — basically everything your readers would need to implement your course," counsels Liam Martin, CMO of Staff.com. "A general rule of thumb I personally ask myself is, "Would I bookmark this?" If the answer is yes, I know it's something that will get us great backlinks."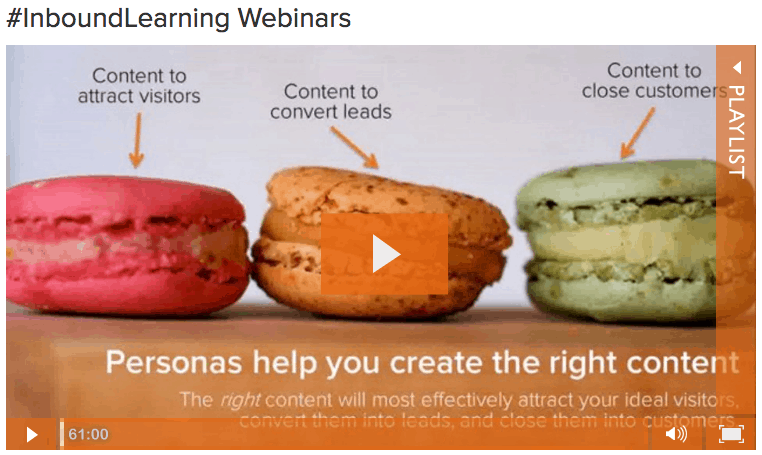 HubSpot Academy is a fitting example.
10. Build Micro-sites
Robert J. Moore, CEO of RJMetrics tells us, "We've had an enormous amount of success generating high-quality links with our micro-sites — churnrate.com, customerlifetimevalue.com and cohortanalysis.com.
"The backlinks from these sites are lower in quantity than something like guest blogging, but the quality is extremely high. Because the traffic is so targeted, each micro-site yields dozens of highly qualified leads each month."
Even big companies like Xerox are doing it. Publishing powerhouse The Boston Globe recently unbundled its news, splitting much of its content up between new niche sites, and by the looks of it, they seem to be doing quite well.
What are some of your best link-earning strategies?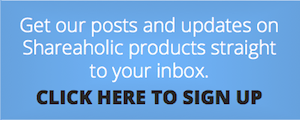 p.s. Love Shareaholic? Join the family.