Want to get people sharing, grow your fans, make money, or know who's reading your content? Add Shareaholic for your site.

On the Shareaholic blog, we want to provide our readers with a place where they can learn about content distribution and content marketing.
But we're just one company. And I'm simply one content marketer.
So, we got in touch with 10 other marketers to learn about their most successful content marketing strategies. And here, I've packaged those conversations into actionable advice for you!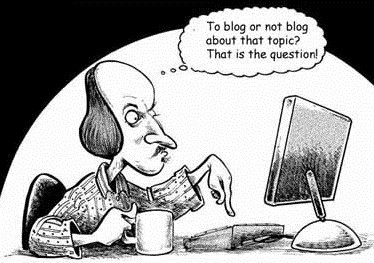 Here are their best tips:
1. Start with the audience
Rachel Parker, President and Owner of Resonance Content Marketing, suggests "knowing who they are, what they need, what keeps them up at night, what makes them laugh, what inspires them, what makes their lives easier." As a business that works with Fortune 500 companies to solopreneurs to grow profits through content, she knows her audience well. One of her most successful blog posts is 7 Content Marketing Lessons from South Park. And it's easy to see why — it's fun, educational, and it's got South Park. It's perfect.
2. Talk about your competitors
Jonathan Bechtel, CEO of Health Kismet, doesn't cower away when competitors are nearby. He not only acknowledges their existence, he talks about them. "I review their products, interview their CEO's, and create buying guides that help people compare their options. It's *not* intended to [be] inflammatory, and people really like it because it's informative and actually helps customers identify with us because they respect that we'd talk so fairly about people we're competing with."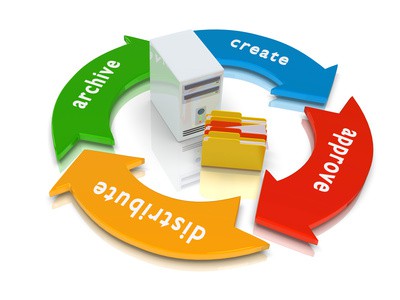 3. Build great content (but don't do it alone)
Steven Weldler does content marketing with national car donation charity Kars4Kids (I'm sure you've seen their billboards). "Content marketing is first and foremost about building great content. A great tip is to get experts in the target industry invested at the beginning of the process by asking for their opinions and input. Also, find a freelance writer that writes often on your topic, offer them a small fee to do the outreach for you to their existing network of contacts."
4. Make it free (sort of)
Zach Heller, the director of marketing for the New York Institute of Photography, says he "recently launched a new content marketing campaign aimed at providing free photography tips to people who are interested in photography, with a goal of enrolling more students in our online photo courses." Fortunately, content marketing doesn't mean you just give and give and give without measurable returns. In fact, Heller's results are "better than expected. In the last 3 months, we have seen a 20% increase in organic traffic to our articles, and we've enrolled an additional 5-10 people per month who first visited an article page." Given that the courses cost between $399 – $1499 each, these are pretty good results.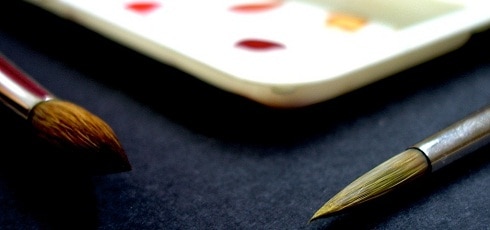 5. Think of it as an art form
Jenn Lisak, Director of Content Strategies at DK New Media, says "Content marketing strategy is as much an art form as it is a process; when working with a client on an infographic or a whitepaper, I have to pay attention to target audience, aligning the messaging with the brand, appealing to different types of learners and personality types, and whether the curated content is going to resonate with our desired buyer persona." One project Lisak is proud of is an infographic they created for client Right On Interactive. Why was it a success? "65% of people are visual learners, and that is a big reason why videos, infographics, whitepapers, etc. have become more popular over the past couple of years. We generally try to create an infographic for a general overview of a topic, then expand upon those topics in whitepapers or videos to capture leads."
6. Make it consistent
Vladimir Gendelman's goal was simple. As the founder of Company Folders, Gendelman wanted clients to visit the site more regularly "as oppose to yearly visits when they need more folders." What did he do to bring his visitors back? "[I provided] helpful and entertaining bi-weekly blog posts, free design templates that are released weekly and a Folder Design Gallery where they can showcase their work and get inspired by others." And it was a success! A majority of the site's visitors engage with the content he publishes.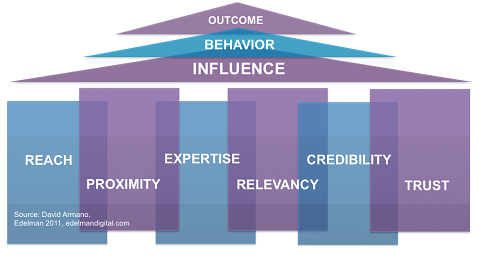 7. Use content to build credentials
Scott Armstrong, a Partner at Brainrider, tells Shareaholic, "If you market and sell based on your subject matter expertise then content can help you tell and credentialize your story." At Brainrider, Armstrong works with clients such as Pitney Bowes, Cbeyond and YellowPages. If you're starting out, you can get a free B2B marketing plan template to map out your marketing.
8. Create a survey
Abbi Whitaker of The Abbi Agency surveyed 100 mommy bloggers with two goals in mind. "#1 to connect with mommy bloggers on a more personal level by asking them about their preferences and habits and #2 by providing much needed information to CMO's about how mommy bloggers like to work, what they like to work on and who they like to work with." The results included a feature on PR Daily, 250 + eBook downloads and new business for The Abbi Agency.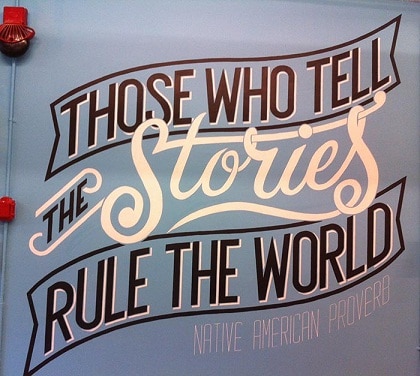 9. Tell meaningful stories
Eric Allen, Content Marketing Director of Blue Wheel Media, worked with client 6 Pack Fitness to grow the 6 Pack Bags blog by highlighting "transformation stories". Tomi Ann Butler was 41 years old and 200 lbs; a year later, she was competing in bodybuilding competitions and felt better at age 42 than she did when she was 21. Here's her story which brought in 6,200 page views in March 2013 alone. If that's not a story worth telling, I don't know what is.
10. Create a mix of content types
Kari Rippetoe, a Content Marketing Manager at Search Mojo, chooses her words carefully. Although a webinar Search Mojo broadcast on the power of LinkedIn Ads for B2B lead gen has been a hands-down success (year-to-date it's their most visited webinar), she makes sure to note, "While webinars work really well for us, other types of content (like whitepapers or infographics) may work well for other companies." She adds, "I would also advise creating a mix of content types that appeal to buyers on different levels, such as short-form vs. long-form, videos vs. blog posts, whitepapers vs. webinars. And don't be afraid to test out new things!"
What are your best content marketing strategies? p.s. If you're a content marketer, digital strategist or blogger / publisher, We'd love to chat! We're @shareaholic.
Image sources: Beth Kanter, Saad Faruque, hannes.a.schwetz, David Armano, Shane Snow