Want to amplify your content marketing? Use Shareaholic.
---
It's a free-for-all out there.
These days, competition for audience attention is intense — and in some cases, cutthroat.
Some of the world's most respected brands have decided, instead of noisily shouting their marketing message at the top of their lungs, to pursue more subtle campaigns that drawn in consumers.
Indeed, what you're about to read is a non-exhaustive list of brands that are killing it at content marketing. Turn away if the thought of another cliche listicle makes you wonder why the internet ever allowed bloggers to gain power. Otherwise, read on to learn a thing or two from businesses — both big and small — that have taken brand messaging and content marketing to a whole new level.
#1 General Electric: GE Works
These guys make science look cool.
#2 LinkedIn: Long-Form Publishing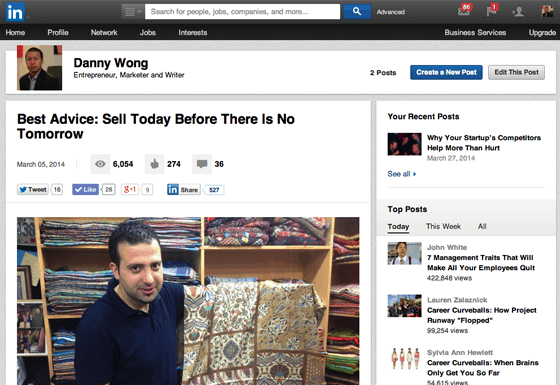 Regular-users-turned-contributors are now some of LinkedIn's most vocal advocates.
#3 IBM: CityOne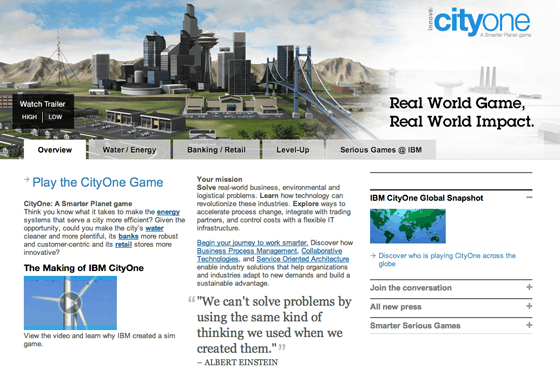 Seeing is believing, but doing is understanding.
#4 Xerox: Real Business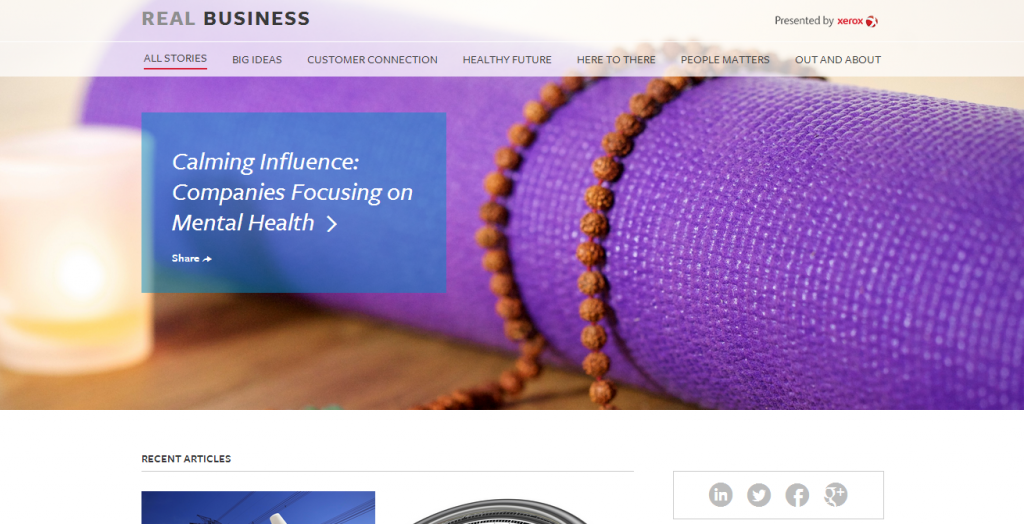 A legacy image is always hard to shake. Xerox uses content to create clout and demonstrate leadership beyond photocopying.
#5 Red Bull: Bulletin Magazine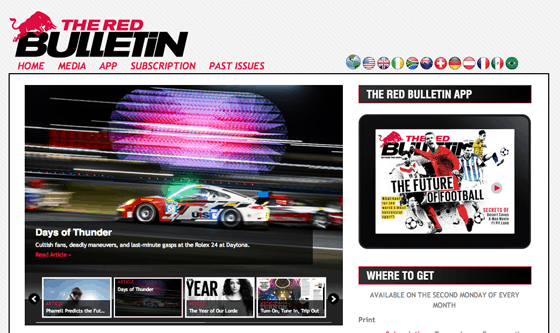 Print publishing, a slowly dying industry, is getting its groove back with The Red Bulletin, which boasts 5+ million subscribers.
#6 Adobe: CMO Today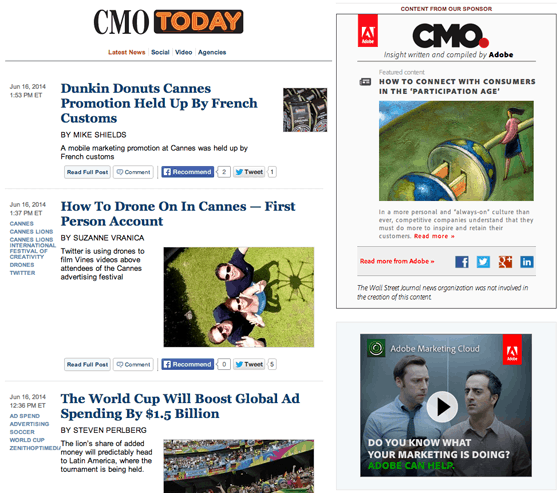 Adobe took brand publishing to new heights when it first launched CMO.com. Now it harnesses the power of native advertising via a partnership with The Wall Street Journal to create and sponsor CMO Today.
#7 American Express: Open Forum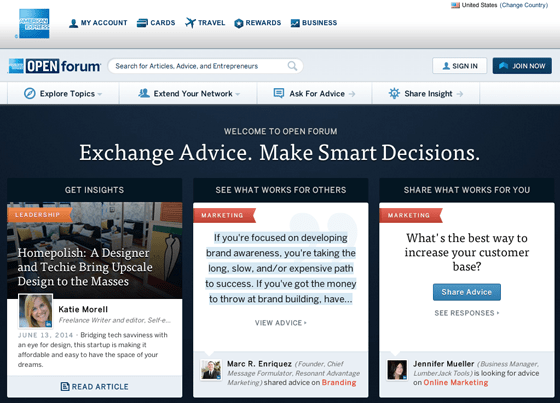 To engage small businesses, American Express Open Forum publishes content with the goal of helping its readers achieve greater success.
#8 General Mills: Tablespoon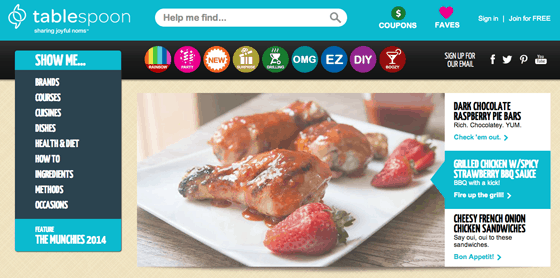 Food brings people together, and knowing all the ingredients you'll ever need are available at your local grocery store doesn't hurt either.
#9 Dell: Do More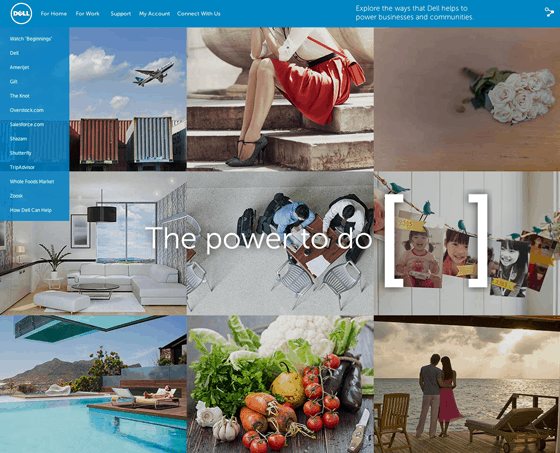 Understanding what Dell does for other companies can help you imagine how it can enable you (and your business) to do more.
#10 Home Depot: DIY
Save time and money with simple, instructional videos that teach you how to better fix and manage your home and garden.
#11 Budweiser: Project 12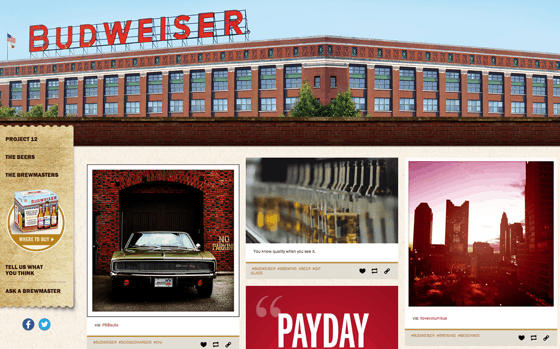 Learn about the beers. Meet the brewmasters. Enjoy a fun gif or three.
#12 Google: Pokemon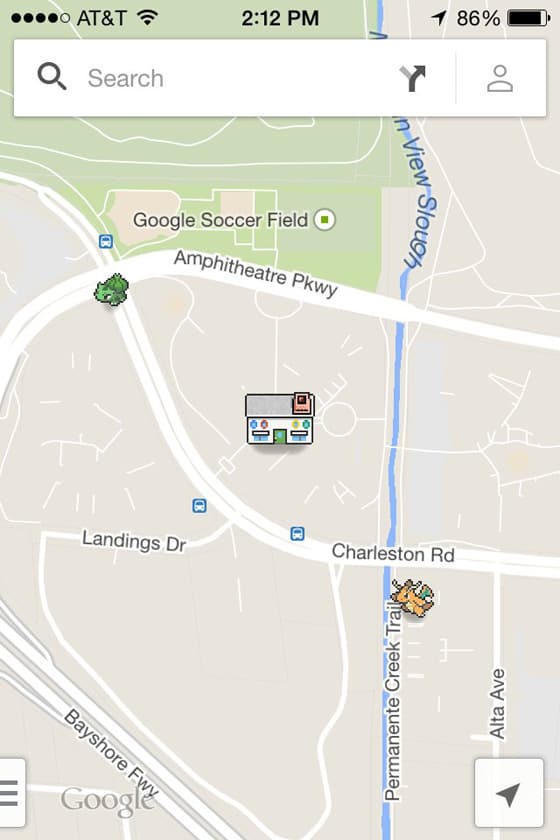 Add a layer of your childhood on top of the world, and this is what you get.
#13 Williams Sonoma: Taste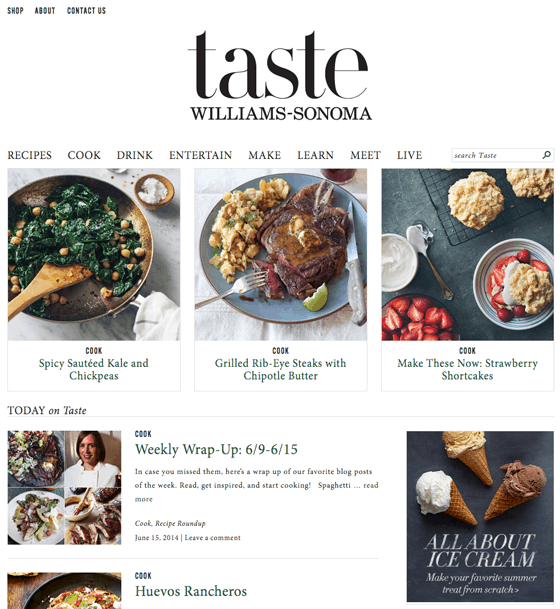 Yet again, food FTW.
#14 Chipotle: Farmed and Dangerous
Chipotle raised the stakes with its $1 million production of Farmed and Dangerous, a must-watch mini-series that is easily ~80 minutes well spent.
#15 Watch Dogs: Real Life Street Hack
Hack an ATM, a parked car and the local electric grid and what's the outcome? 400,000 views and counting on YouTube.
#16 Lowes: Fix In Six
Six second demonstrations of the power of regular home goods (sprinkled with a touch of creativity).
#17 McDonald's: Your Questions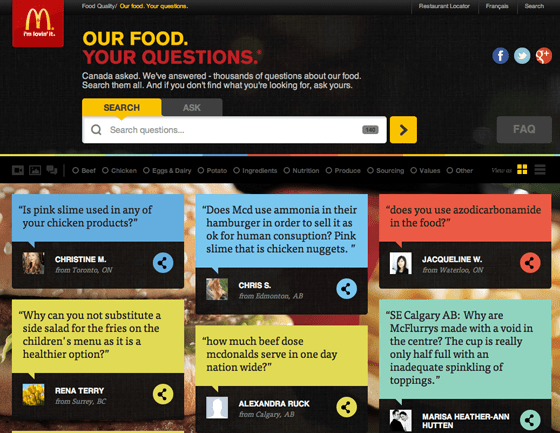 Would you expect a response if you confronted a fast food chain about its rumored use of "pink slime" in its chicken products?
#18 Patagonia: The Footprint Chronicles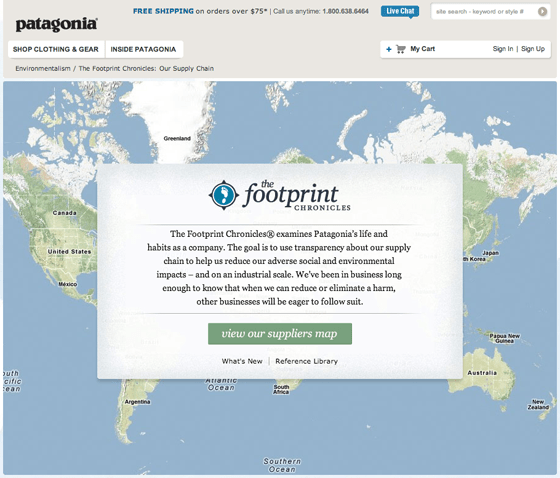 Radical transparency is more than consumers ask for, and earning their trust can earn you a lifetime of their loyalty.
#19 LEGO: The Movie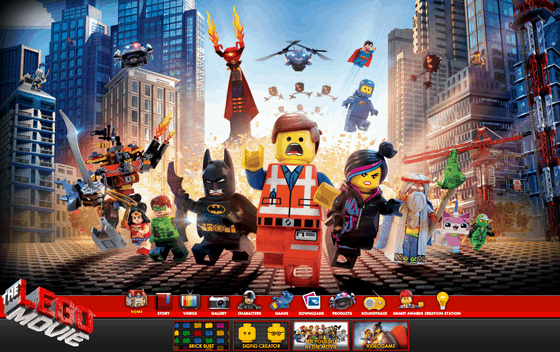 Considered "native advertising on the grandest scale ever attempted," The Lego Movie still surprised — and delighted — millions of audience members around the globe.
#20 Virgin Mobile: Native Advertising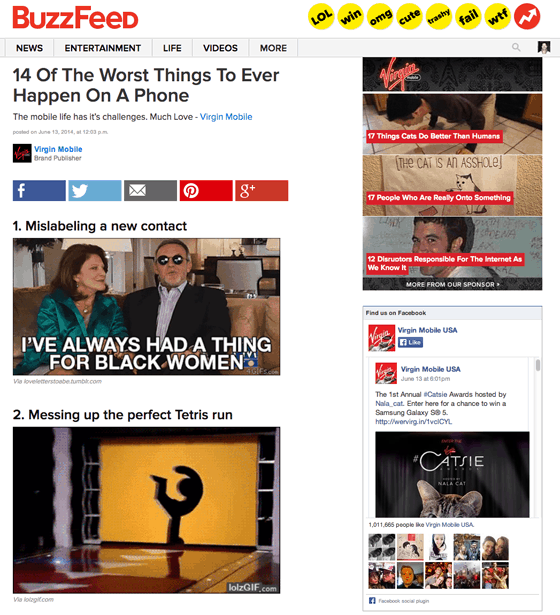 Dozens of cat articles and gif-filled listicles (and millions upon millions of pageviews) later, Virgin Mobile is a brand that young people finally care about.
#21 First Round Capital: Review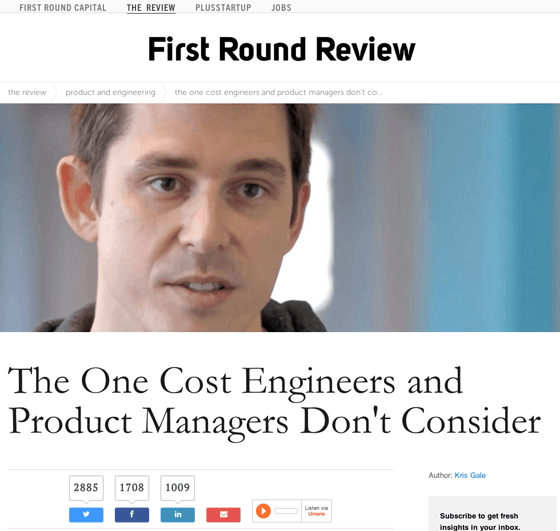 Venture capitalists sell themselves as not only a fat check, but as a resource to help you be a better entrepreneur.
#22 Hootsuite: Game of Social Thrones
A fun spin on pop culture around a topic that nearly everyone (and their mothers) is familiar with.
#23 HubSpot: Inbound Hub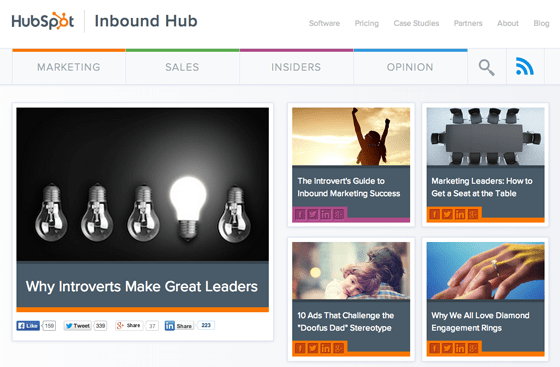 With a firm commitment to practice what they preach, the folks at HubSpot educate their audience about inbound marketing and demonstrate the value and potential of brand blogging.
#24 Moz: YouMoz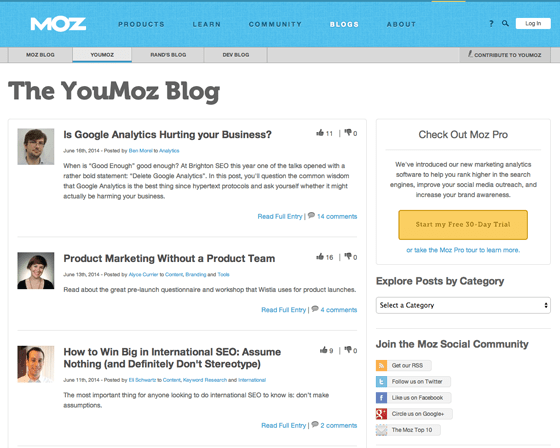 Your users are some of the smartest people you know.
#25 Contently: The Content Strategist

The future of digital publishing is murky, to say the least. But this brand can help make sense of it all.
#26 Buffer: All Things Social Media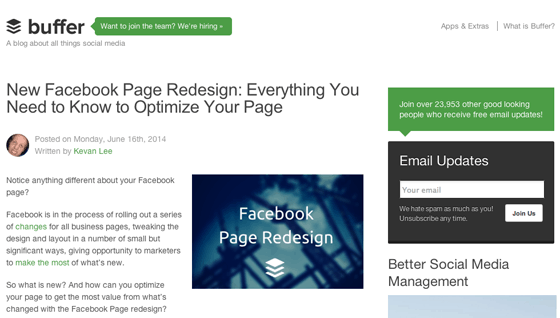 With in-depth content and the occasional life hack, what's not to love? At least, 700,000 monthly uniques dig it.
#27 Help Scout: Customer Loyalty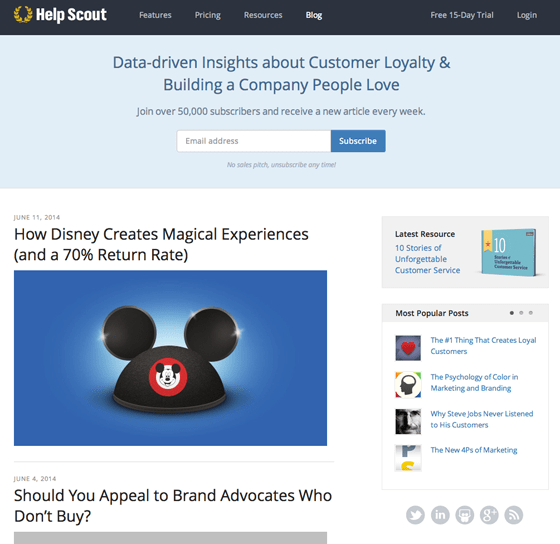 Your customers matter, and Help Scout believes that more than anyone else.
#28 Clarity.fm: Business Advice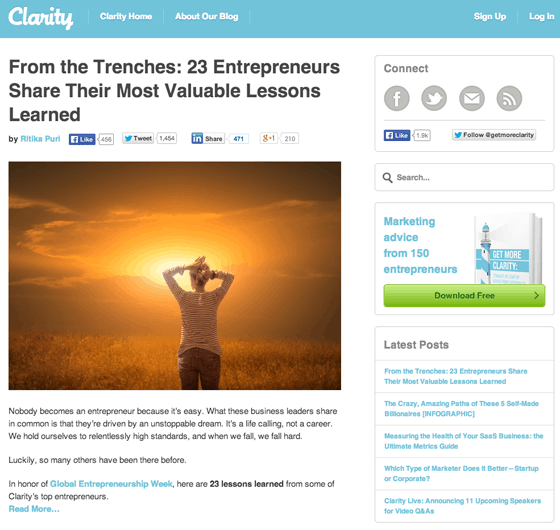 Leverage the power of influencers and celebrity experts. You'll be surprised by the results.
#29 Unbounce: Conversion Optimization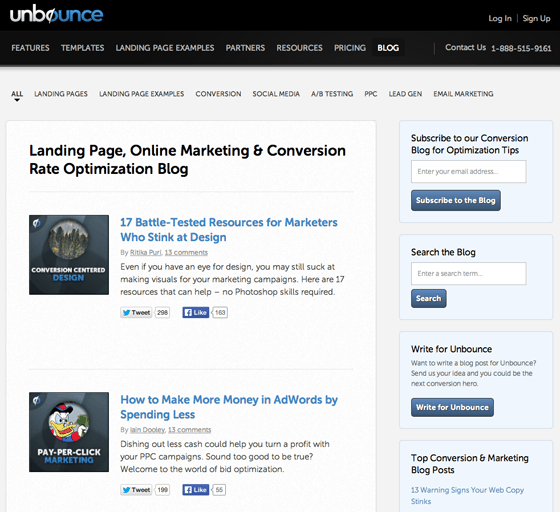 Each visit is an opportunity to further funnel or convert. With actionable advice and how-tos, readers can't help but come back for more.
#30 Dissolve: This is a Generic Brand Video
Didn't see that one coming, did ya?
#31 DollarShaveClub: Our Blades Are F***ing Great
Putting a new spin on a dull product is genius. Addressing a somewhat personal topic with a simple solution is equally impressive.
#32 Tim Ferriss: Experiments in Lifestyle Design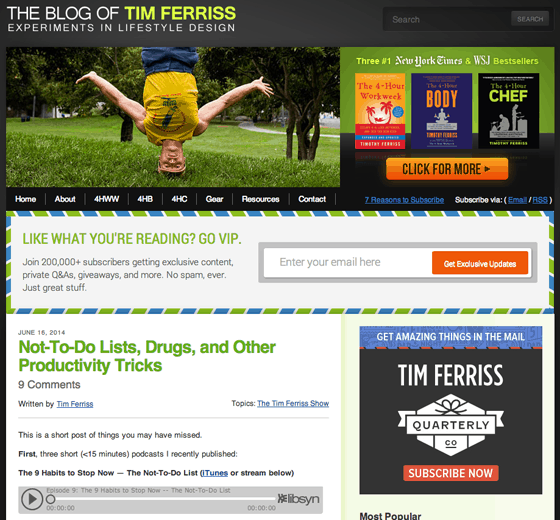 Tim Ferriss' brave and well-documented "experiments" make him the individual everyone wants to be, and a personality that everyone wants to follow.
#33 The Bulletproof Exec: Radio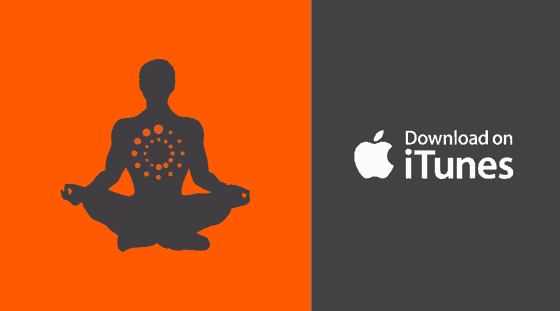 A new spin on radio, Dave Asprey (aka The Bulletproof Exec) produces podcasts that are easily digested on-the-go for his overwhelmed and super busy audience.
#34 Warby Parker: Annual Report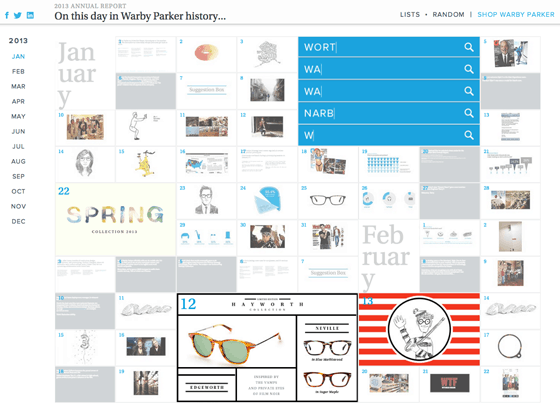 Good content is expected regularly. Great content is something readers — and the press — are willing to wait a full calendar year for.
#35 GoPro: Captured Moments
Living the adventure vicariously.
Which other brands might you add to this list? Let us know in the comments!
---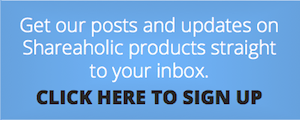 p.s. Content marketers (and engineers) wanted! Join us in building the ultimate marketing platform.