The Shareaholic for WordPress plugin version 7.5 is jam packed with features, enhanced customization and more functionality. If you are new to the latest version of the plugin, here is a list of goodies in version 7.5.
Smarter, Redesigned Share Buttons
Our share buttons now have additional customization options and are optimized for mobile and retina screens, plus more.

New Share Button features:
Mobile-responsive design
Retina-ready quality
Accurate share counts for all your favorite services (including support for Google+, StumbleUpon, Reddit, Buffer, and more)
More share services (including: Yummly, Houzz, Fancy, Buffer, We Heart It, Amazon, Hootsuite, and more!)
Simplified Interface
We've introduced a cleaner interface to make customizing your share buttons and related content faster and easier.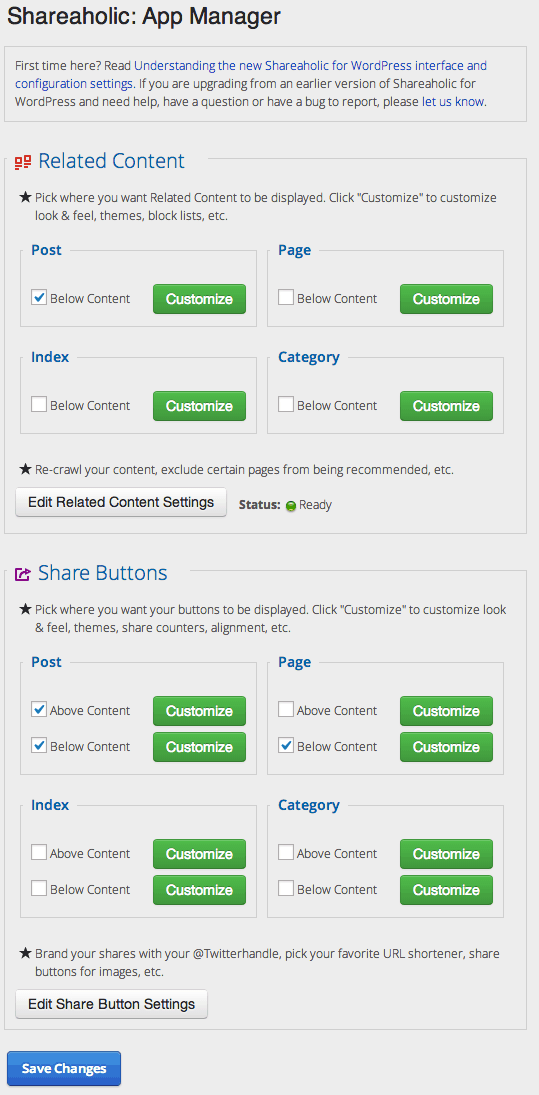 Added Functionality
Related Content
Now you can edit your Related Content settings within the Shareaholic App Manager. Just click "Customize" to add your own headline and change the style of your Recommendations.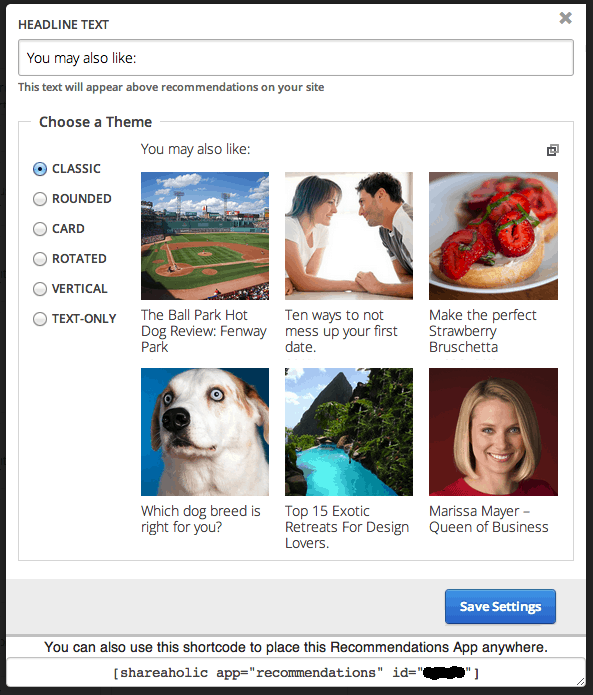 Want to exclude specific pages from being recommended? No problem! Just click "Edit Related Content Settings" and paste the URLs for any pages you don't want featured in Related Content.
Share Buttons
Access our full suite of Share Button styling options by clicking the "Customize" button. Edit the theme, headline, position, layout, size, share counts, and alignment from within the plugin.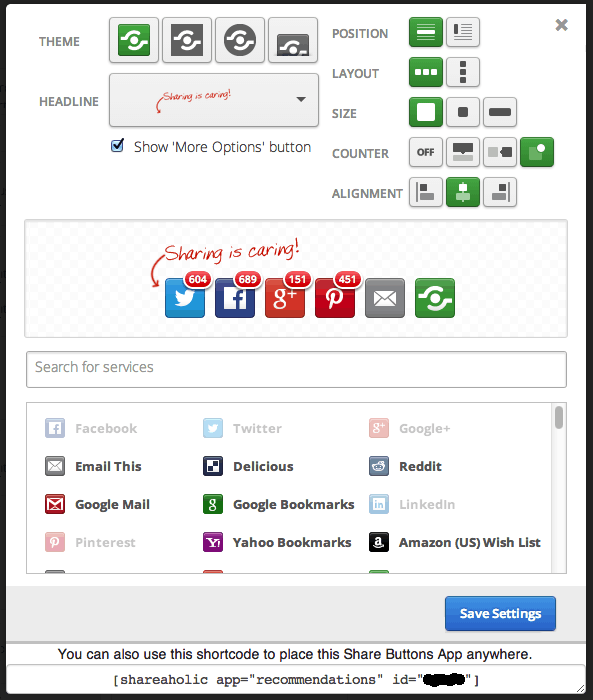 Looking for advanced editing options? Click "Edit Share Button Settings" to brand your tweets, customize your short URL, and enable Shareable Images, the Post-Share Dialog, and the Multishare panel.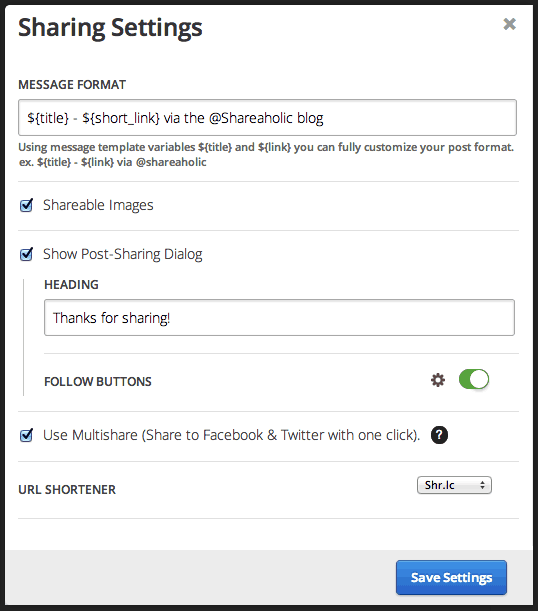 Even more features!
When you sign up for a free Shareaholic.com account, you'll gain special access to more features:
Plus plenty of neat extras! See all of our other product updates here (and subscribe to our blog to know when we release new features).
Need help?
See our complete getting started guide for the new plugin or visit our helpdesk!