Guess I got my swagger back.
We're delighted to officially announce a new set of updates on the Shareaholic WordPress Plugin. We'll cut through the clutter for you and make sure you know how to make the most of this newly-updated awesomeness.
(And if you aren't using Shareaholic on your blog yet (why is that exactly?? It's okay we still love you endless.) go grab it right now!)
1. Google Plus Added As A Service to Shareaholic
Previously, Google's official +1 button was available as a separate button you could add in addition to the main social media icon line set. That's still available, but now you can also add the Google+ button to your main button set.
So this:

Equals this:

Handsome, handsome, handsome.
2. Shareaholic Translated to 5 New Languages
HUGE thanks to our translation partners for helping us expand our mission from our India and Boston offices and share our publisher tools to all corners of this great earth. We're now translated in:
Belarusian (by Alexander Ovsov)
Polish (by Bartosz Chojnacki)
Catalan (by Joan Jordi Berdullas Segura)
Bulgarian (by Nikolay Nikolov)
Lithuanian (by Nata Strazda)
3. Added Share Counts for LinkedIn

We're now showing you LinkedIn share counts, which is especially awesome for the B2B bloggers in the community. While this is a good quick-glimpse at your progress, be sure to keep an eye on your analytics to see which platforms are performing best for you.
4. Significantly Improved UX for Sharing Posts Via Email
I'm going to take the Bob Ross approach to product description here.
This happy little button:

Generates this happy little interface that enables you to email the article to yourself, a co-worker, your mom… best friend, cousin, neighbor, whoever.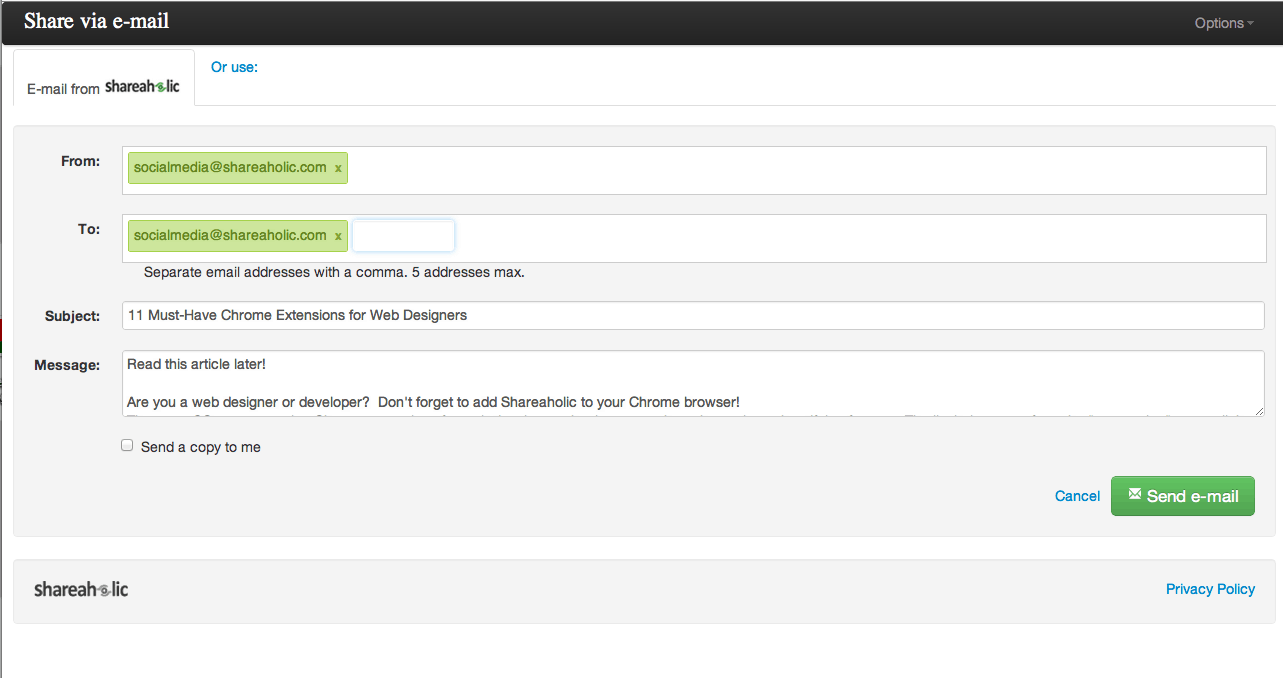 Excited about the latest Shareaholic for WordPress update?! We are. Can you tell? So make sure you grab the latest version today.