Now that social media drives 31% of the overall traffic sites receive, it is critical to success online that you develop a greater social presence.
Our goal: To build out the most comprehensive suite of tools to help you engage and grow your audience, including your social following.
Today, we formally released a new set of Follow Buttons.
Insert them in your sidebar (or anywhere you like, really).
Add up to 16 supported services including: Facebook, Twitter, Pinterest, YouTube, Google Plus, LinkedIn (personal and company profiles), RSS, Tumblr, Instagram, Vimeo, Flickr, Foursquare, Yelp, Bloglovin, and Dribbble.
Setting Up Follow Buttons
First, here's a quick look at what your settings dashboard will look like.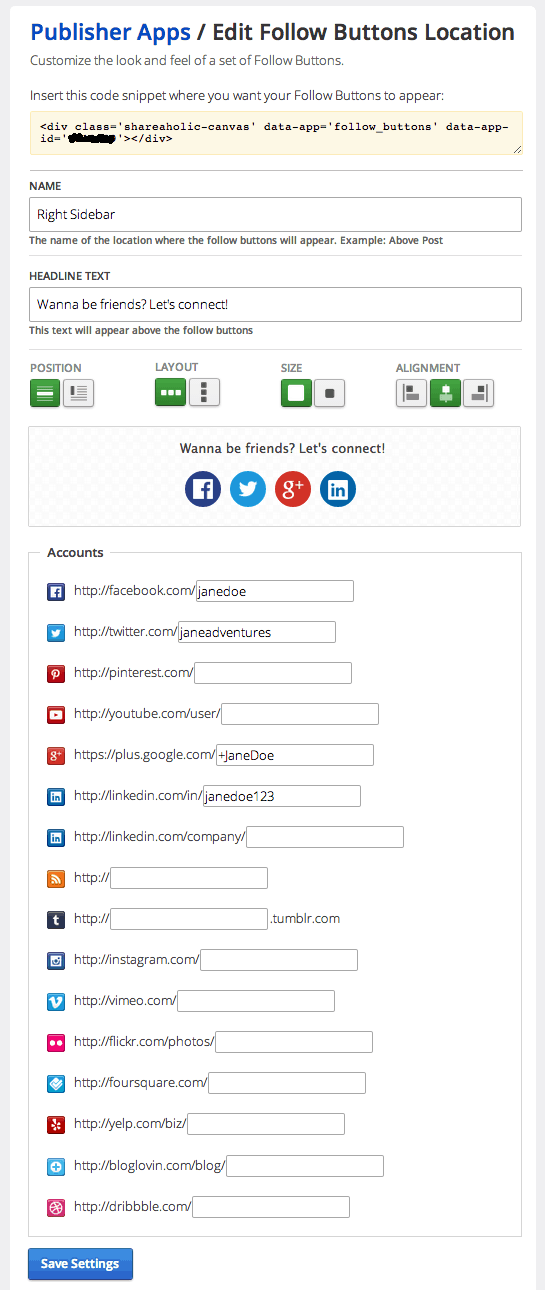 As you fill in your favorite social profiles, your follow buttons will populate in the preview box. It's simple, and you'll love it.
Since our installation instructions are different for Shareaholic for WordPress users and non-Wordpress users, we've created a separate help doc to walk you through the process here.
As always, if you have questions, leave a note in the comments section, visit our helpdesk or drop us a line at support@shareaholic.com. We're excited to hear what you think!