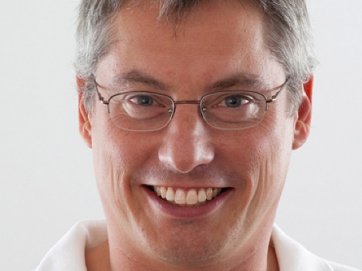 It has been an incredible couple of months for Shareaholic! Today we're thrilled to formally announce the addition of one very special person to the growing Shareaholic family – Former Yahoo! CTO & CEO of VertiCloud Raymie Stata has formally joined Shareaholic's Board of Advisors.
At Yahoo, Raymie was instrumental in the development of Yahoo's infrastructure for algorithmic search, display advertising, and cloud computing. He also helped set Yahoo's Open Source strategy and initiated its participation in the Hadoop project. He is currently the CEO of VertiCloud, a startup building a hosted Big Data platform for data-driven applications.
Shareaholic reaches more than 270 million people each month through our content sharing and discovery tools — we're the very definition of "big data".  Raymie brings his deep big data experience to our efforts, making this a perfect match. Raymie has been providing guidance to Shareaholic in key areas such as cloud computing and big data systems.
Prior to joining Yahoo!, Raymie founded Stata Laboratories, maker of the Bloomba search-based e-mail client, which Yahoo! bought in 2004. He has also worked for Digital Equipment's Systems Research Center, where he contributed to the AltaVista search engine.  Raymie received his PhD in Computer Science from MIT in 1996.
He joins our A-team advisory board and investor team, including David Cancel, Dharmesh Shah, Brian Shin, MIT Professor Dr. Ed Roberts, Dave McClure of 500Startups, Rob Go of NextView Ventures, General Catalyst Partners, and others.

If you would like to learn from top-notch advisors like Raymie to build a product that reaches hundreds of millions of people each month and transform the way people read and share content on the web while solving big engineering and design problems at one of the fastest growing startups around, join us! We're looking for hungry, talented developers.