We are thrilled to share that LabVidz, a turn-key WordPress solution, now integrates with Shareaholic! LabVidz makes it easier than ever to create a video subscription website with Wistia for video hosting, and now with just one click, you can use Shareaholic's social sharing buttons, related content widget and publisher analytics, you can get everything you need to increase traffic to your videos.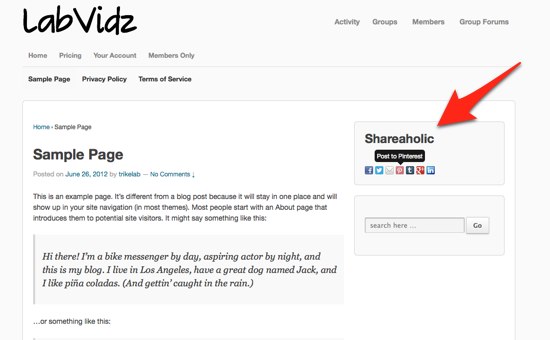 The foundation of the LabVidz solution is one of the most popular themes for WordPress, the Responsive theme, which has more than 150,000 downloads. In addition, LabVidz offers payment integration through Stripe.com, PayPal or Authorize.net – so you'll get your money quick and easy.
I'm really excited about this partnership for our existing publishers as well as their friends with great video content – especially in the lifestyle space. We have a ton of you creating fitness videos, how-to craft content, DIY tutorials and even cooking shows. LabVidz combines several products like Shareaholic and Wistia that people know and trust, and it's taking the guess work out of setting up a video subscription site. For those of you looking to monetize that content through subscriptions, this is a pretty great and easy-to-install option.
Additionally, if you're looking to set up a different type of WordPress website that isn't necessarily a video subscription site, you can integrate Shareaholic into the generic turnkey framework option, LabZip.
Have you checked out LabVidz or used a turnkey solution to build your site? Let us know in the comments!

Want to make your content easier to share, discover and measure for your WordPress website? Get Shareaholic for WordPress.