We want to share the best content of the web with you every week–Sign up for our newsletter!
Planning a fun getaway takes more effort than you think. You must pick the location, set a budget, and plan activities all while making sure someone holds down the fort at home while you're gone. To ease the stress, check out the top 10 travel blogs to help you plan your next vacation:
1. Traveling Gringo

Making his trips mostly by motorcycle, Glen has awesome stories and photos from traveling the world. I love his image-heavy posts—they make me want to get up and go! This blog is great inspiration for thinking up new places to visit.
Check out Glen's stories here.
2. Family Travel Magazine


If you're trying to plan a trip for the whole family, this site is tremendous resource. Not only does Jodi give great ideas for family vacations, but she also has very helpful tips and sweet deals.
Click here to visit Jodi's site!
3. Crazy Sexy Fun Traveler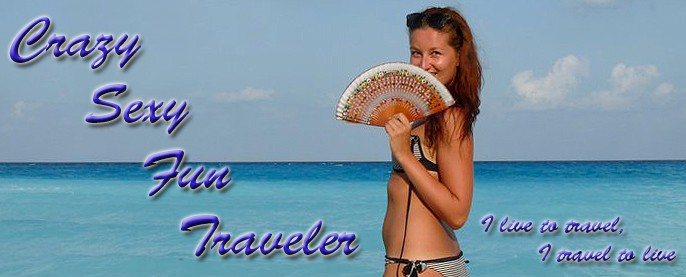 Even though we've featured Alexandra's blog before, I had to include her again. She gives really down-to-earth reviews of her travel destinations from all over the world, and she seems like a ton of fun!
Check out Alexandra's blog here.
4. Heidger Marx

Heidger possibly has the most beautiful travel photos I have ever seen. His blog has a ton of gorgeous photos that you could spend days admiring. I seriously want to go see everything he has taken a picture of…ever.
5. Travel and Beyond

If you like to travel to historic places, you definitely need to check out this blog. I love their attention to the details in the historic places they visit!
Click here to check out the blog.
6. Hostelling Blog

As one of the top hostels in the world, Hostelling International has an awesome blog! If you're looking to travel around Europe, check out their page for travel tips and suggestions on places to travel.
Check out Hostelling International's blog here.
7. Vacation and Travel Tips

This blog is a great one-stop-shop for advice around planning your vacation and the actual travel process. Definitely check out their videos!
8. Fluent in Frolicking

If you like a more laid-back approach to traveling, check out this solo traveler's blog! She is seriously impressive—she has been living out of a backpack for over a year—and her advice is spot on.
Check out Alexandra's site here.
9. Fashion and Travel Siren

This blog is not only a tremendous resource for anyone who likes traveling in style, but it's also hilarious. Also, if you've ever wanted to see how Coco Chanel lived, Kero's got the inside scoop.
Click here to visit Kero's blog.
10. The Gypsy Gals

If you're a woman who wants to travel alone, this blog has guides to make the journey easier. I love their gorgeous photos and down-to-earth advice!
Visit their blog by clicking here.
Do you have any favorite travel blogs? Give some more link love in the comments!