Drive more social shares, dramatically increase reader engagement and use specialized analytics when you unlock our free tools for your website. Get Shareaholic here.
We all know these people. You never can escape them—they are your friends, family and coworkers. Some are entertaining to follow while others are just annoying. Either way, you definitely know all of these people because you follow them on Twitter. Let's take a look at who they are:
1. The Networker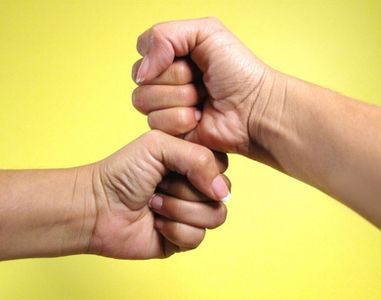 This person is on the job hunt and they want to make sure you know it. Maybe they've read too many articles about how Twitter can get you a job or they genuinely love spending every waking second on the social network—we'll never know. What we
do
know is that they participate in every Twitter chat known to man. They dole out professional advice like its candy, desperately hoping for a RT to show how important others think they are.
2.  The Guru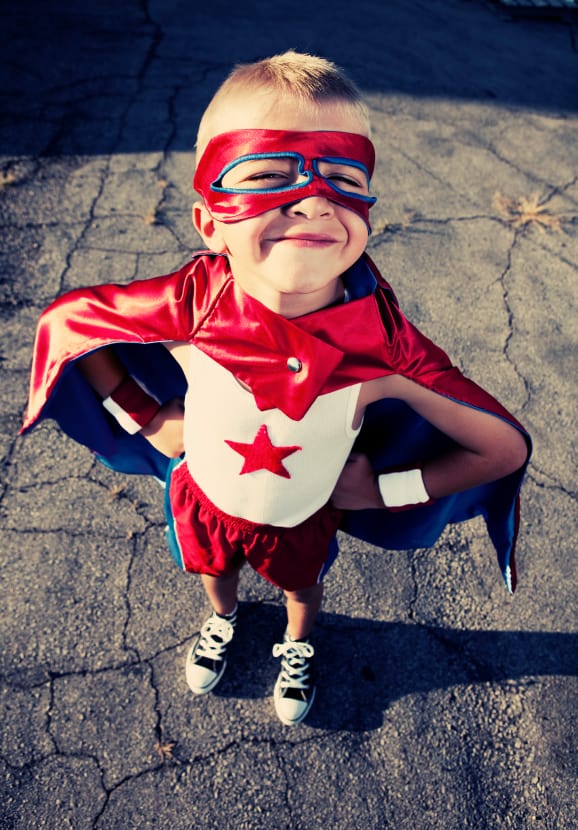 You
definitely
know this person—their Twitter bio usually contains one of the following words: expert, guru, ninja, jedi, master, or top banana. (Okay, maybe not the last one.) Unlike the Networker, the Guru doesn't necessarily show how smart they are by the content of their tweets, but rather the Guru just proclaims themselves an expert in their bio. It's a constant mystery
who
proclaimed them an expert, but it sure wasn't me.
3.  The Complainer
via =-.0=
This person seems to be on this planet only to complain. Whether it's higher prices for gas, a new crack in the sidewalk, a boring college course, a hot day or simply someone else's outfit, this person always has a problem with something, whether it's on Twitter or any other website. This person is the constant Debbie Downer—nothing is ever right.
4.  The Family Member
via Rev. Xanatos Satanicos Bombasticos (ClintJCL)
This person has probably known you since you were in diapers and now it's weird that they follow you on Twitter. (Hi Mom!) They probably don't know how Twitter works and just assume that your tweets are meant solely for them. Their own profile is filled with responses to yours, but you are never mentioned in them. They mean well, so you usually will let their Twitter-ineptness slide.
5.  The Egg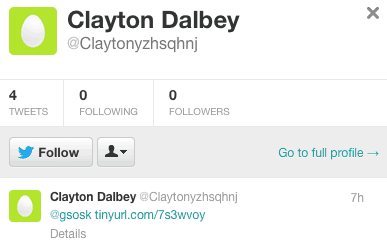 This Twitter user has never bothered to fill out their profile. They will suddenly tweet at you with only a tinyurl link. Even though you can just ignore them, the Egg is considered the creep of Twitter.
6.  The Arch-Nemesis

These are my favorite Twitter profiles because they are usually the "evil" versions of fairly famous people on Twitter. My favorites of this type of account include
Evil Mashable
,
Evil Dean Elmore
and
Evil BostonTweet
. Their tweets are the complete opposite of their angelic counterpart and usually hilarious.
7.  The Oversharer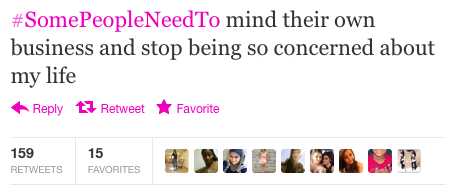 This person must not realize that
Twitter is part of the public domain
because they use it as another form of texting. They make plans with their closest friends on Twitter, take pictures of their ultrasounds and even openly tweet about their recent breakup. It makes me feel awkward just knowing that I am privy to this private information, but it's an excellent way to keep in touch with people from high school.
8.  The Non-Twitter User
This person never actually goes on Twitter—they just push notifications from their other apps. Their Foursquare checkins and Path posts litter their feed to the point that they become completely uninteresting. While they hope that pushing these posts to Twitter might help them better engage with their followers, their followers secretly hate them for it.
9.  The Wannabe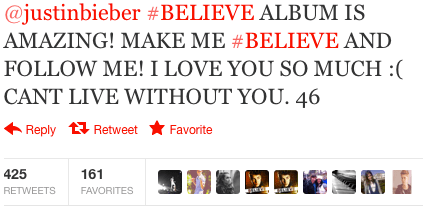 You've seen these tweets: "@justinbieber itz my bday! Can I get a happy bday RT plzzzzzzzz!" Do they really think that Jbeibs will retweet them? Twitter is a wonderful place to connect with people you wouldn't normally get a chance to talk to, but there is a difference between hoping that a celebrity will interact with you sometimes and being a celebrity stalker. This person needs to relax and realize that one tweet is not going to propel them to fame.
10. The Elitist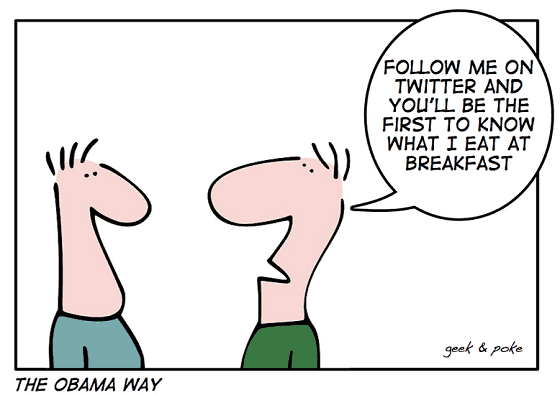 via tech-besity
This person has over 1,000 followers yet only follows 50 people back. They constantly tweet about cutting even more people from their "following" list. They might even claim that Twitter is just a glorified RSS feed, but that really signals that they don't know what the heck they are talking about. Maybe they would if they followed more intelligent people on Twitter!
Who are your favorite (or least favorite) people to follow on Twitter? Comment below with the love or horror stories.