Be better at Facebook marketing. Get our share buttons now.
---
Editor's note: This is a guest post by Jennifer Spivak, Managing Director at Social Fulcrum.
Despite breakup letters and fraud claims, an estimated 15 million businesses, companies, and organizations have a brand page on Facebook. Yet so many are still behaving like amateurs when it comes to marketing on the 10-year-old platform. Step up your game by avoiding these all-too-common mistakes that brands are STILL making on Facebook.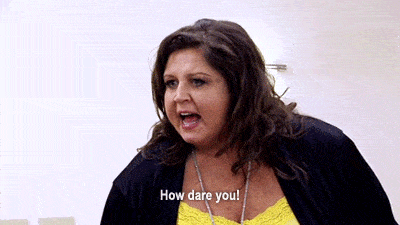 1. Publishing less-than-stellar content and then complaining about page reach.
Although Facebook has admitted several times in the last year or so that organic page reach has decreased, the algorithm changes have had the greatest impact for brands that were doing it wrong all along. Because organic page reach is declining, engagement is more important than ever if you want to reach more than 2% of your fans. Yet brands are still pushing out poorly formatted updates and overtly promotional imagery, and then wondering why they only reached 7 people.
DO IT RIGHT: Try inspiring your audience instead of selling to them. For an example of this, check out the Facebook page for Diabetes Well Being. Because of the great content shared here on a regular basis, this page organically reaches about 50% of its fans each week.
2. Refusing to pay.
Even if your brand's content is so awesome that you've been able to maintain a healthy organic page reach in spite of changes, Facebook marketing without paid promotion should not be your goal. Paid ads on Facebook come with a wealth of opportunity for brands of all sizes due to Facebook's unmatched targeting capabilities which can be leveraged for increased reach and engagement, audience growth, content distribution, website traffic, lead generation, audience testing, customer acquisition, etc.… the list goes on. If you're spending any amount of money advertising anywhere else, you should seriously consider reallocating that budget towards Facebook.
DO IT RIGHT: Get to know Power Editor, Facebook's advanced ads creation and management tool. Power Editor is your best friend.
3. Ignoring advanced Facebook Advertising features.
If your idea of Facebook Advertising is clicking "Boost Post," you're missing out. For example, did you know that you can create a special Facebook tracking code, known as a conversion pixel, that when placed on your site will create a custom, targetable audience within Facebook made up only of your website visitors? This allows brands to retarget users who took a certain action on their site, but perhaps did not complete a purchase or become a lead. Viewing Facebook ads solely as a way to increase page reach is a huge missed opportunity.
DO IT RIGHT: Set up a Website Custom Audience (WCA) today.
4. Interrupting the user experience.
People visit Facebook to catch up on the latest news, share way too many photos of their kids, and laugh at random cat videos. People do not visit Facebook to buy your products. As such, most brand updates are a distraction to the user's interaction with Facebook, instead of an enhancement. Content shared on Facebook should be native to Facebook, melding seamlessly into the experience that people are seeking on the platform.
DO IT RIGHT: Create a Facebook page update that, if shown in the newsfeed with the page name hidden, could be mistaken for a post by a person instead of a brand.
5. Begging for engagement.
Calls-to-action are great, but begging your audience for likes, comments, or shares is never the way to go (unless you want your brand to end up on the Condescending Corporate Brand Page). Doing so is desperate, cheesy, inauthentic… get the point? What's more, Facebook very recently announced that they're cracking down on these kinds of posts by showing them less often in the newsfeed. We all know that engagement can be valuable, but when you're begging/baiting your audience to interact with your content, you're not really engaging at all. The best Facebook posts are the ones that inspire engagement organically without directly asking for it.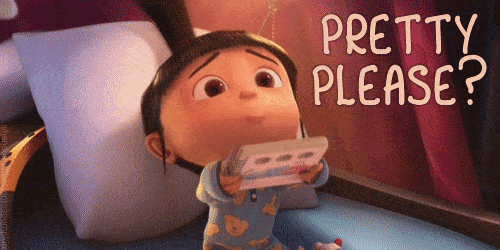 DO IT RIGHT: Know that users interact with content on social media channels in order to showcase their own identities. Instead of asking for engagement, inspire it by giving your users an opportunity to communicate something about themselves when liking, commenting, or sharing your content.
6. Forgetting about mobile users.
Of the 1.23 billion monthly active users on Facebook, 945 million are viewing the platform from a mobile device – so mobile optimization is key. Some things to keep in mind are:
The state of mind and viewing behaviors of mobile vs. desktop users.
The amount of post text that will appear in the mobile newsfeed without clicking 'Continue Reading'.
The size at which images will be displayed in the mobile newsfeed.
The landing environment for mobile users if your post includes an outside link.
DO IT RIGHT: Check out this infographic for a side-by-side comparison of post sizing on mobile vs. desktop.
7. Not learning and adjusting on a regular basis.
Facebook changes CONSTANTLY. From algorithm updates, to image sizing, to cover photo rules, to ad features… if you're not keeping up and adjusting as needed, your strategy can quickly become outdated as the things once considered best practices become ineffective.
DO IT RIGHT: Make sure you're aware of all the changes associated with the latest layout update for brand pages.
What other Facebook marketing mistakes would you add to this list?
---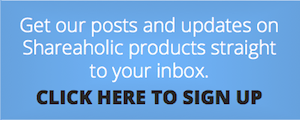 Want to write for us? See our contributor guidelines. p.s. Join us and build the best content and social media amplification platform. See our openings.