The most awesome Facebook page of all is ours–like Shareaholic on Facebook to stay up-to-date with what's going on with the team, our products and our fabulous blog posts!

As a blogger, you've probably been told who you should follow on Twitter or add into your Google Reader, but you probably not which Facebook pages to follow. Considering you spend 20% of your time on average on Facebook, you should be following pages who will help you blog better. Here are five of our favorite pages that you should follow:
1. To Better Your Marketing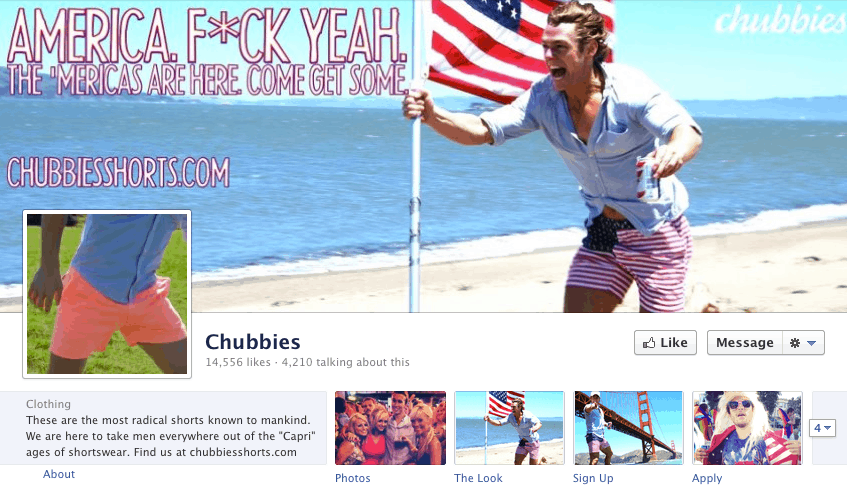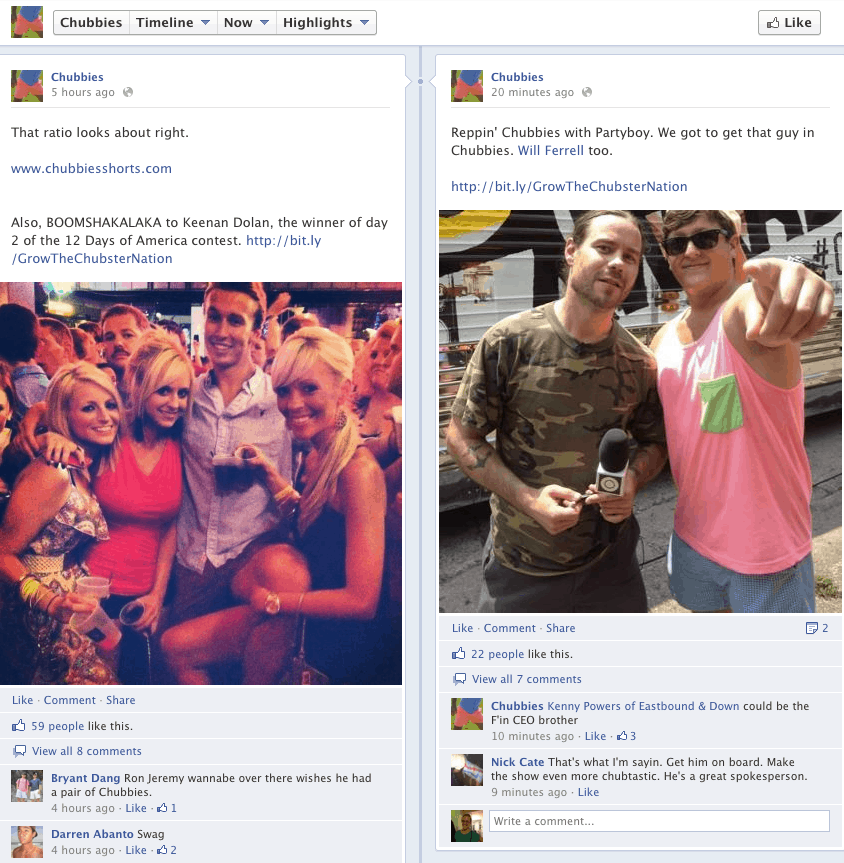 Marketing your blog is essential to its success—making sure you have a defined message for your target audience is especially important. We think Chubbies takes the cake here. Targeting bros all over the nation, Chubbies uses hilarious photos of people wearing their shorts and words like BOOMSHAKALAKA to engage with the fans. Even if you aren't the target market, you still can admire Chubbies' Facebook marketing genius.
2. To Inspire Your Multimedia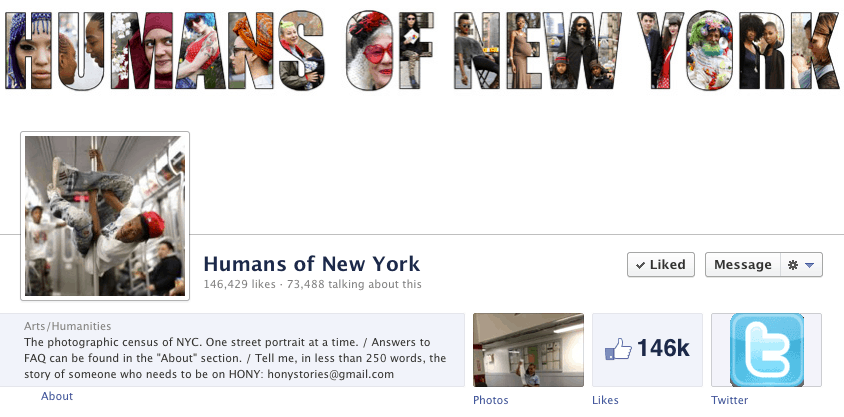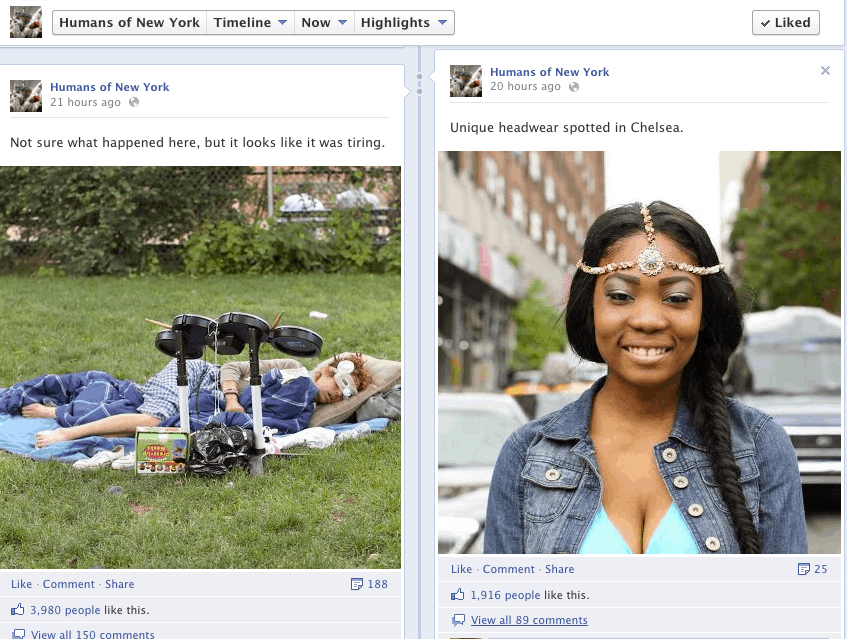 Having interesting photos and videos is key to creating shareable content. Humans of New York is a project started by a photographer in New York City to showcase the people in the city as a "photographic census." The Humans of New York Facebook Page showcases its multimedia very well—the pictures are (obviously) all centered around people and they are each accompanied by a story. While the pictures are absolutely stunning, it is the captions that truly convey the post's message.
3. To Understand Your Audience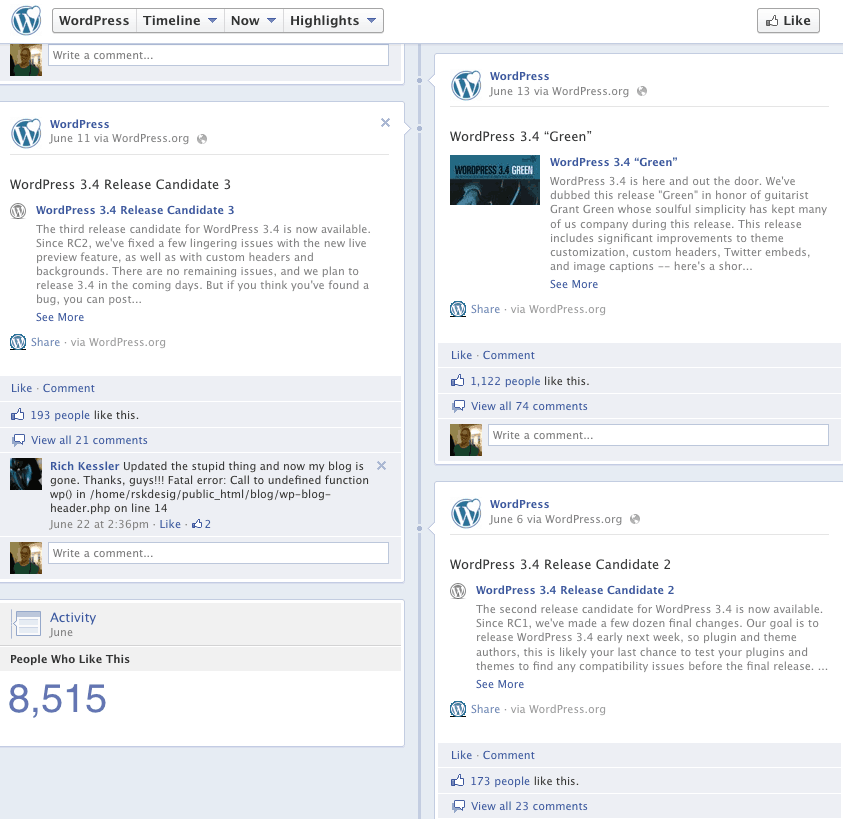 You all know we have the biggest crush on WordPress. Besides providing a tremendous platform, WordPress also runs a killer Facebook page. At first glance,  you might wonder why. It doesn't have many pictures or differentiating content (notice it doesn't even have a cover photo!), but it is the master of understanding its audience.  The WordPress audience doesn't want the fluff—just the links.  As a blogger, you should be aware what type of content your audience consumes and tailor your content to fit.
4. To See Discussion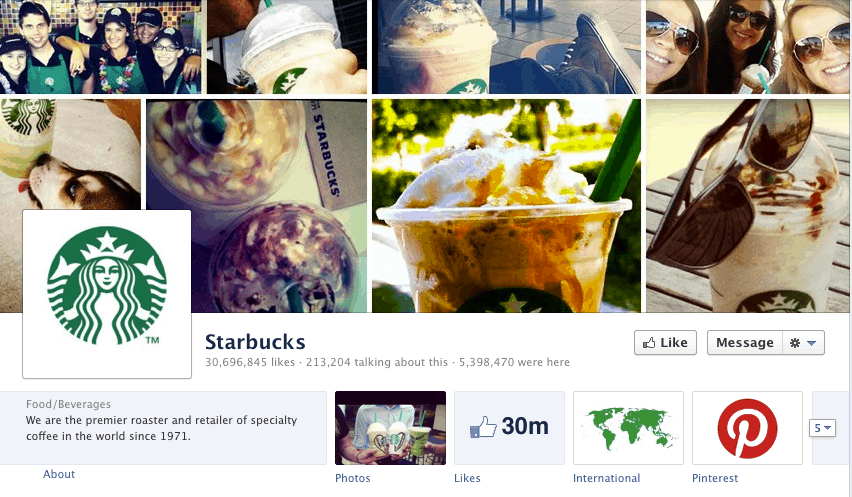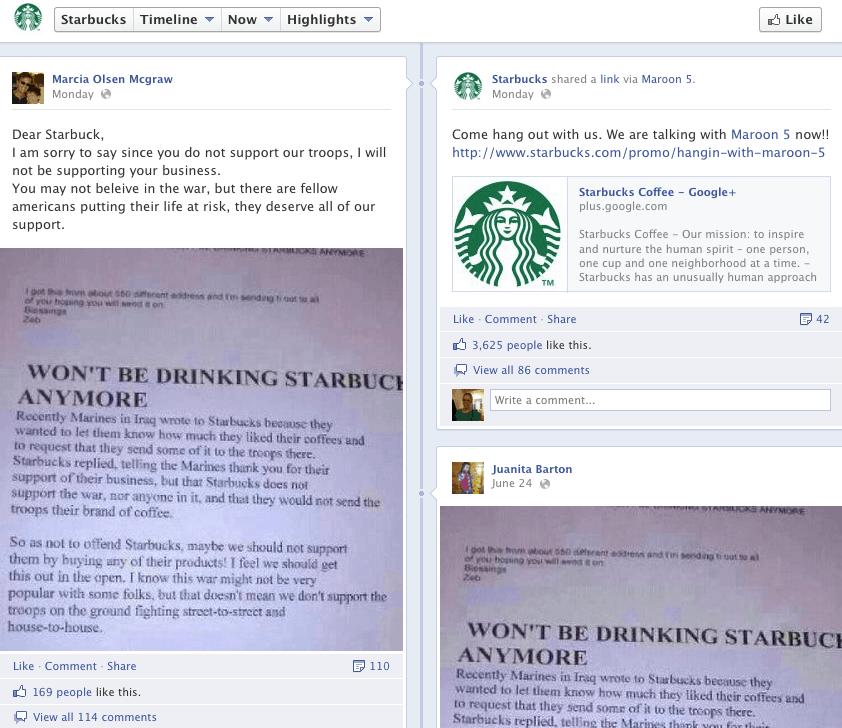 One of the most controversial components of social media for a brand or blogger is whether to allow discussion around posts. We had to throw in Starbucks' Facebook page because it's a pro at embracing both the positive and negative comments that come its way. You can see in the screenshot above that Starbucks allows other people to post on its wall and that some users posted negative comments about it. You should follow Starbucks' example around discussion: Invite everyone to have a voice then respond to them when needed.
5. To Have Distraction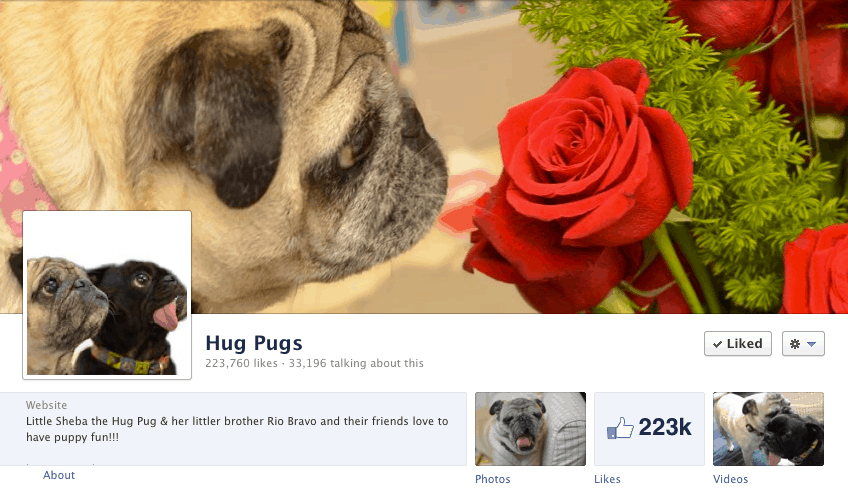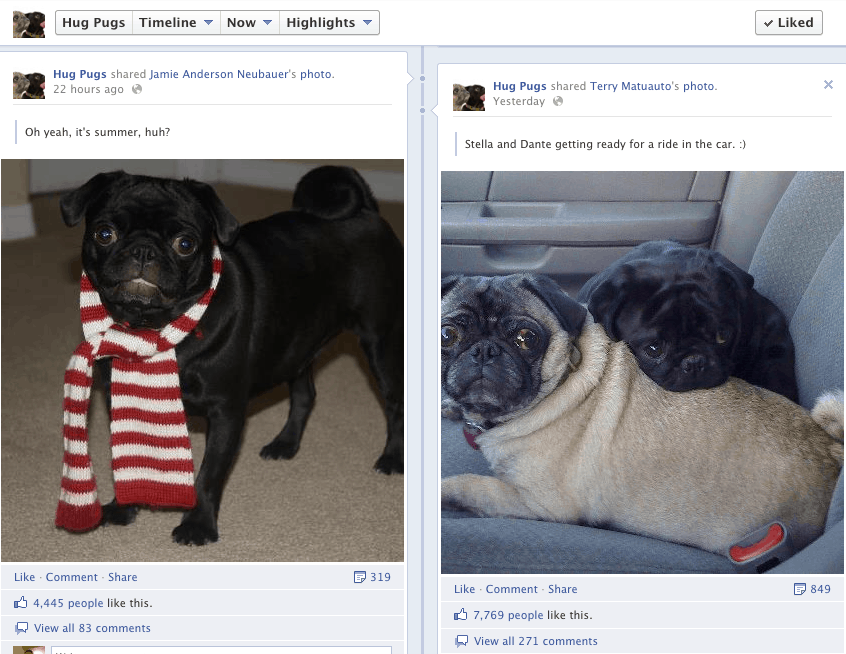 After subscribing to certain Facebook pages because of business, you should definitely like the Hug Pugs Facebook page for fun. Who doesn't love seeing little cuddly puppies every day? Not only are the pugs adorable, but who knows, maybe scrolling the page will help you come up with a new blog post idea!
What are some of your favorite Facebook pages? Share the link in the comments!