Like sharing social media news? Share it the easy way with Shareaholic for your browser.
Trendcasters like me look forward to two major "holidays" every year. One takes place in December, when marketing pundits and pontificators emerge from the ether to make predictions.
The second takes place right about now, when it becomes excruciatingly clear that many of those Magic 8-Balls were fuzzy indeed. Reply Hazy, Try Again, might have been the more accurate forecast.
Seven Social Media Predictions That Went Woefully Wrong
1. QR Codes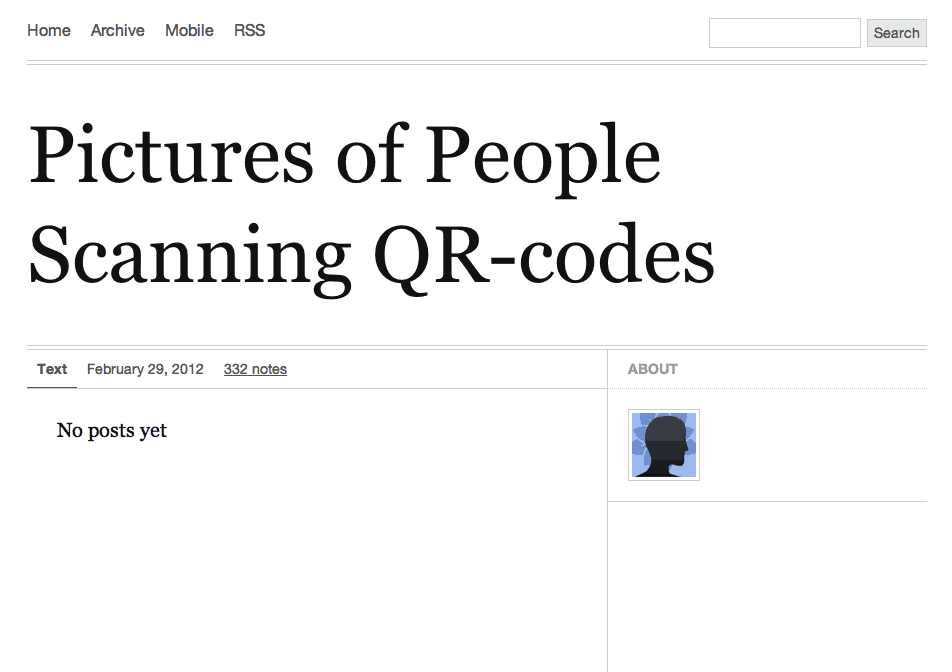 It's not that we fanatical early adopters didn't try to make "Quick Response" codes happen. We wore them on T-shirts. Prettied them up with color. Added them to our business cards. They were going to be the next hip thing, right? At SXSW, QR codes popped up everywhere — on flyers, stickers, postcards, business cards, and swag galore. Every uber-cool party we attended was decorated with massive QR-Coded signs. But oh oops. When we couldn't get the pixelated squares to work, we figured the technology would soon improve. It was v.1, after all.
But a recent study among that sweet spot psychographic –college students –sharply points up why the real Magic 8 Ball answer should have been: Outlook not so good. The study explains: Although 81% of the students surveyed had a smartphone, and 80% had previously seen a QR Code, few were using them. In fact, only 21% of these digital natives managed to scan a QR code example presented to them. Most thought only a camera was needed. They were unaware that a third party app was required. Not surprisingly, many got bored with the process as it took too long and others didn't want to download the scanning app.
It could be why ThinkGeek's Secret QR Code T-shirt now is described as "Forever Out of Stock."
2. Google Buzz

Oh Google Buzz, we hardly knew ye. Positioned as a Facebook and Twitter killer, the social network quickly went down, after privacy concerns knocked it cold.
3. Google Wave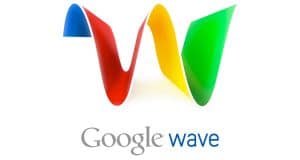 Another gee-whiz supposed game-changer goes poof. Via CNET Google's Eric Schmidt tried to paint the failure of Google Wave as a sign that the company's innovative culture continues to take risks and aim big. "Our policy is we try things. We celebrate our failures. This is a company where it is absolutely OK to try something that is very hard, have it not be successful, take the learning and apply it to something new."
That 'something new' is obviously Google +, the current It is decidedly so in Magic 8 Ball land. Despite the puffy predictions from gurus- with-new-books, and Google itself, I've heard few sing its praises except those in search of better SEO.
4. Everybody's quitting Facebook!
Virtually every time Facebook makes a change, vox populi and pundits alike make dire predictions about the network's demise. Remember the launch of its News Feed? Remember how you all hated that? Remember how you wrote letters to Mark Z and were aghast at his quips about the death of privacy? Remember Quit Facebook Day? Remember how everybody was going to jump to Diaspora?
In August of this year, it's projected that Facebook will hit 1 billion users.
5. Empire Avenue Hits a Speed Bump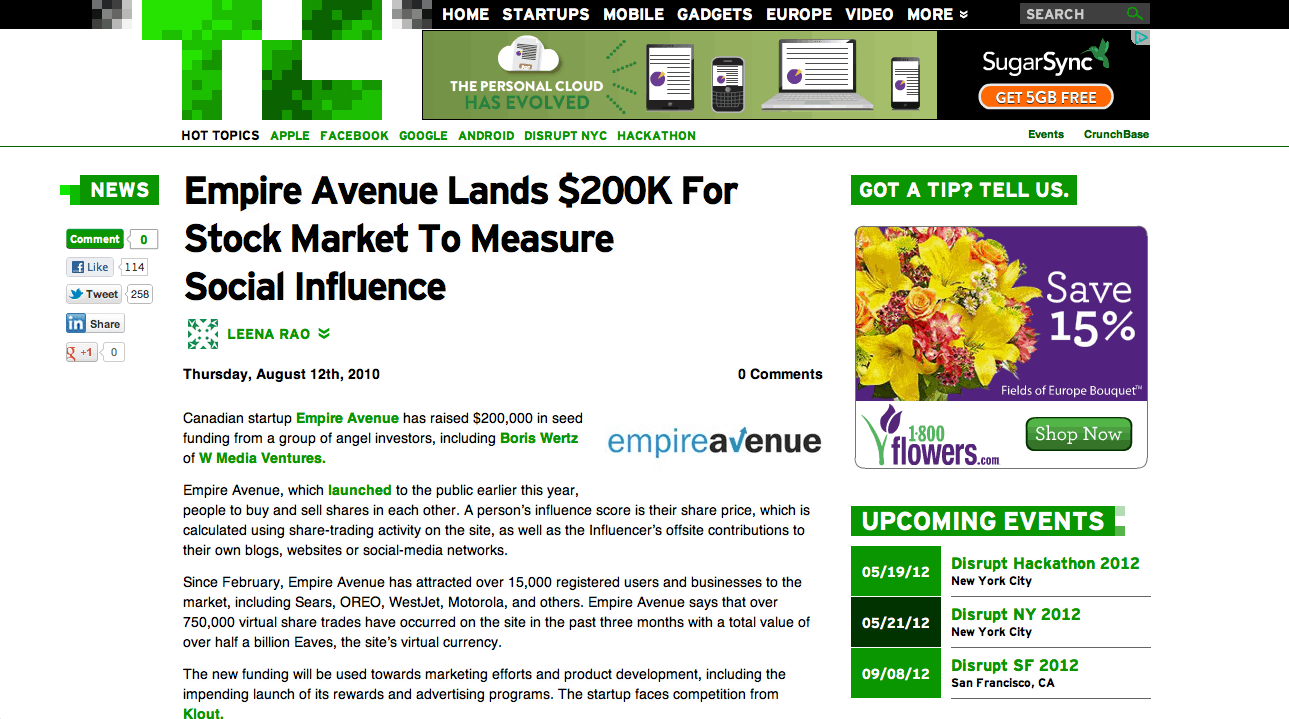 Want to buy @Pistachio? On sale for 66.54e. @JFouts? She's steady at 54.33e. Or maybe you'd like to pay the big bucks for @Scobleizer, now a pricey 201e. Empire Avenue, the social stock market game tied to your engagement levels and popularity on social media, was supposed to be the next hot thing for measuring social influence. You could invest in people you thought would perform well. Early on I was inundated with people sending DMs telling me they were a 'great investment.'
Social scoring of any kind is the Holy Grail for marketers. Toss in gamification, and the initial rush made sense. It appeared that Empire Avenue could be a practical, if somewhat creepy, option for measuring the power of the experts. But the Magic 8 Ball should have said: My sources say no. Today's EAv hopes are pinned on a newly launched re-design. We'll see what happens with Klout and Kred, both currently high on the pundit predictions list in 2012.
6. The Killers
When the word 'reinvention' rears its head, can wild prophesy be far away? Surely entire industries are about to be slaughtered, thanks to whatever new startup has just launched. Every Social Media Predictions list always comes with the inevitable Facebook/Google/Twitter/Instagram/Fill in the blank/ Killers. Here are two taken from a very long list.
Killer#1: Color's Ambitious Photo App Seeks To Reinvent Mobile Social Networking. Say hello to Color, a new mobile photo-sharing application with a star-studded list of entrepreneurs and an eye-popping $41 million in funding. Its goal is nothing less than to become the ultimate local discovery tool.
Uh-huh. Not totally sure what Color was ready to kill. Other than privacy.
Killer #2: Quora
Scoble aside, Quora's not going to replace blogging, and as yet, it's not more useful or elegant than Facebook and Twitter. @Scobleizer knows his stuff, but he ought to get himself a new deck of Tarot cards. He also raved about the future of FriendFeed.
7. Augmented Reality
Augmented Reality has been the spark of science fiction for decades, and the focus of tech buzz for years. AR –the overlaying of digital data on the real world– is where we're headed. But it's been slow going — a full two years since my company's Radar Report featured Layar, the Amsterdam tech pioneer. Since then our Trendist Ventures group has seen numerous decks from start-ups, who are basing their platforms (and their hopes) on AR. Yet until this week, reality was too often at odds with the forecasts.
Until Project Glass. Thank you, Google, for shaking up everyone's Magic 8 Ball. We're still in the Cannot Predict Now territory. But getting closer.
And at the risk of crowing, I'm wondering how many predicted the smash hit that is Pinterest. I invite you to view a segment of our 2010 Radar Report called 1000 Words.
What social media predictions do you remember that were just SO off? Let us know in the comments!
__________________________
Sarah Browne is the Managing Director for TRENDIST, The Intersection of Culture + Strategy + Innovation. Follow TRENDIST on Twitter @TrendistSF.