Color me old, but I have no shame at all in shaking my cane at the internet in this post and reflecting on the outstanding accomplishments, features and things experienced on a little social network I joined seven years ago, back then called TheFacebook.com. Similar to the story of many users, I joined just before I left for college in August 2005 when I snagged my .edu email address. My prom picture was my first profile picture. My very first Facebook friends included my best friend Amanda (you're internet famous now!), whom I was listed as "it's complicated with" for like two years because that was the thing to do as well as a bunch of people who lived in my college dorm freshman year. But of course if you were one of my 700ish Facebook friends, you'd know all this now (plus a whole lot more that I'm too lazy to delete), thanks to Timeline.

Facebook generated more than $1 billion in revenue for the first quarter of 2012 and boasts more than 900 million users, and today it's officially a public company. Raising $16 billion for the company, Facebook is the largest tech IPO in history with shares priced at $38 a share. Along the journey to becoming a full-fledged public company, Facebook has had good features and bad. Um… Farmville? Beacon sorta sucked. Remember sheep-throwing? That got real weird. Now there's this latest organ donation thing… now that's my style.
Facebook is like the Lady Gaga of websites: It's always reinventing itself, and it will be fascinating to see how they leverage the IPO for innovation and participate in that evolution as a user.
Without further ado, let's take a look at some of Facebook's awesome – and a few of my not so favorite – Facebook redesigns over the years.
2004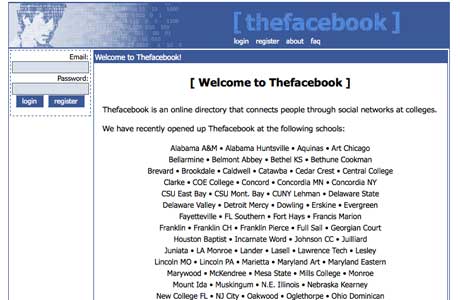 2005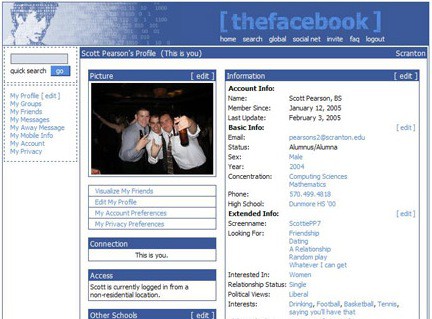 2006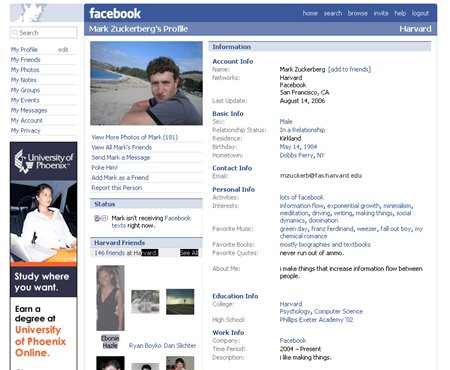 2007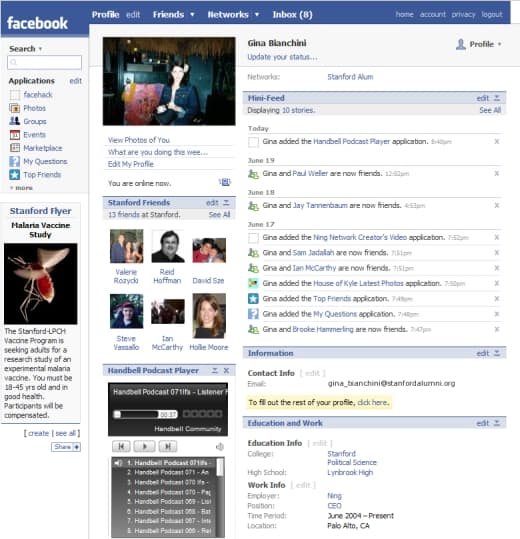 2009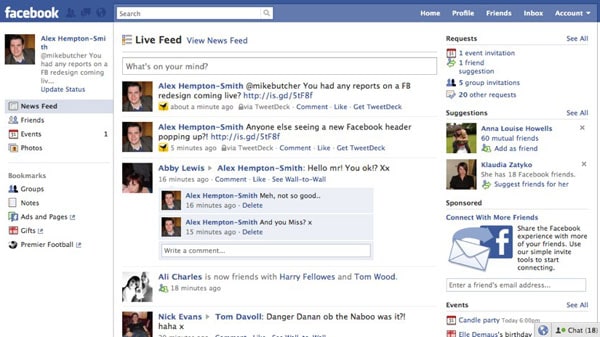 2010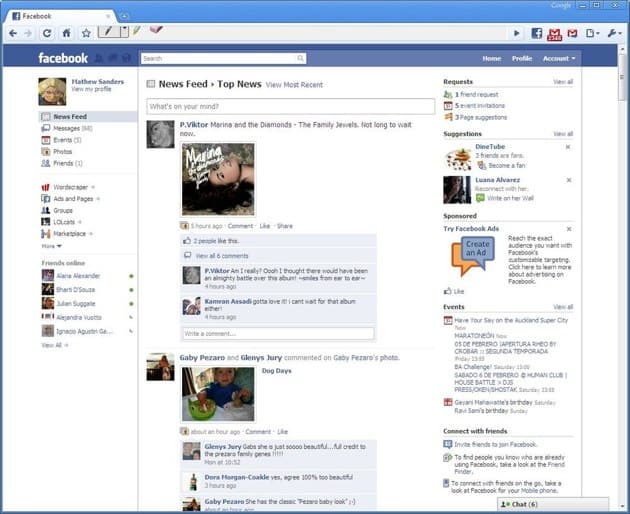 2011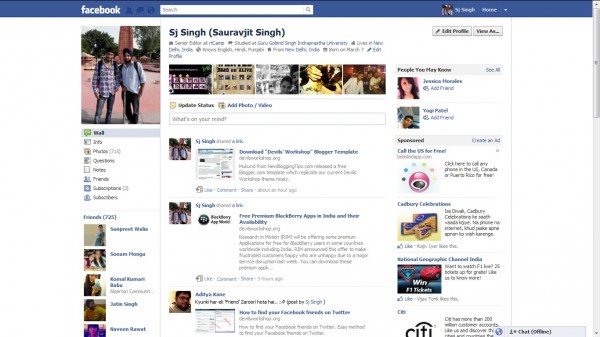 2012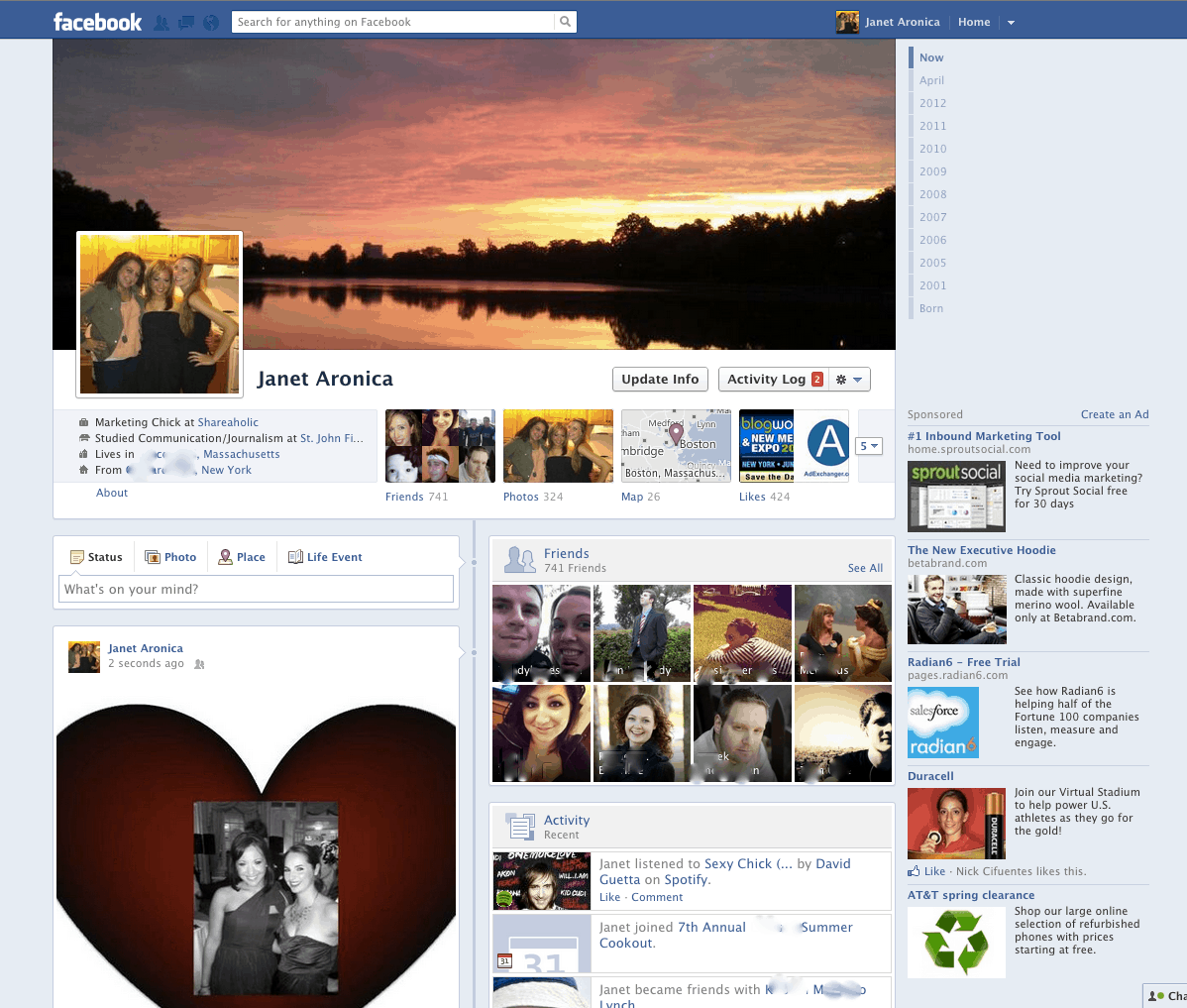 To check out these screenshots and more detailed descriptions of the redesigns, don't miss these great blog posts:
TechCrunch: Facebook Begins Rolling Out New Design [Pics]
Devil's Workshop: Facebook Design 2004-2011 [Screenshots]
Mashable: Screenshots of Facebook's Redesign
Which Facebook redesign was your favorite? Still wonder if it's cool to put "whatever I can get" in your profile? Let us know in the comments!