Have a blog? Drive more traffic and shares to your content with Shareaholic's social sharing buttons.
Happy May, fellow bloggers. It's time again to crack open our analytics and take a peak at where our traffic is coming from and see how we can optimize our content creation and promotion from those channels. Let's hop to it!
Each month we look at trends based on Shareaholic's global publisher network of more than 200,000 publishers who reach more than 270 million people each month. Here's the most recent breakdown of the top traffic sources for those sites.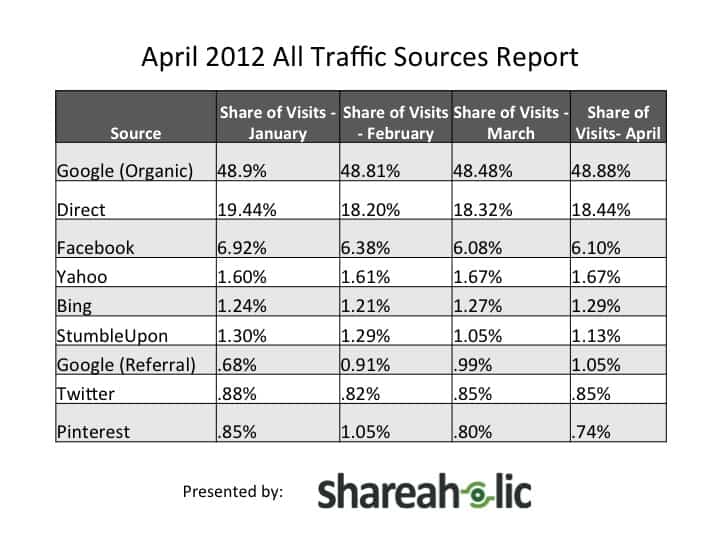 Some things you may want to note about our results: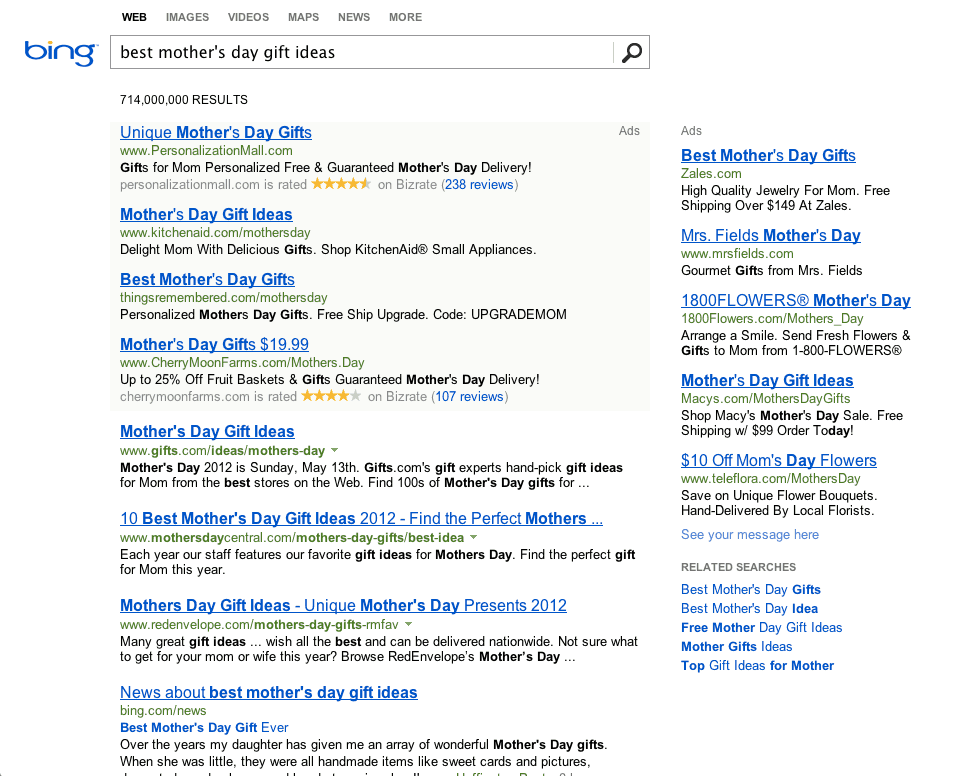 That said, both Yahoo and Bing are still a very distant second and third compared to Google, but we'll continue to track this trend and keep you in the loop on our findings.
StumbleUpon picked up some growth in share of traffic again this month. Like we've said before, sites such as StumbleUpon, Reddit or Digg can be significant traffic drivers for publishers. But because they lack the shiny new object quality, they seem to be overlooked.What trends did you seen in your analytics this month? Let us know in the comments!
Curious about the latest updates on these numbers? See our most recent reports. Have questions about this or any of our other Shareaholic Reports? Email press@shareaholic.com.