Want to track your own traffic trends? Check out Shareaholic Analytics.
Each month we take a look at where websites are getting the most mobile traffic and offer some insight for publishers. Our internet metrics are based on reading trends for more than 270 million users from our global publisher network of more than 200,000 websites. From this significant dataset, we've previously identified trends such as Pinterest outpacing Google referrals, Twitter, Stumbleupon and Bing for referral traffic and some less than expected Blackberry growth.
Now, we are finding that Blackberry grew once again by .17%, Android by .33% and top mobile OS IOS grew by 1.25%.
Here are our findings this month: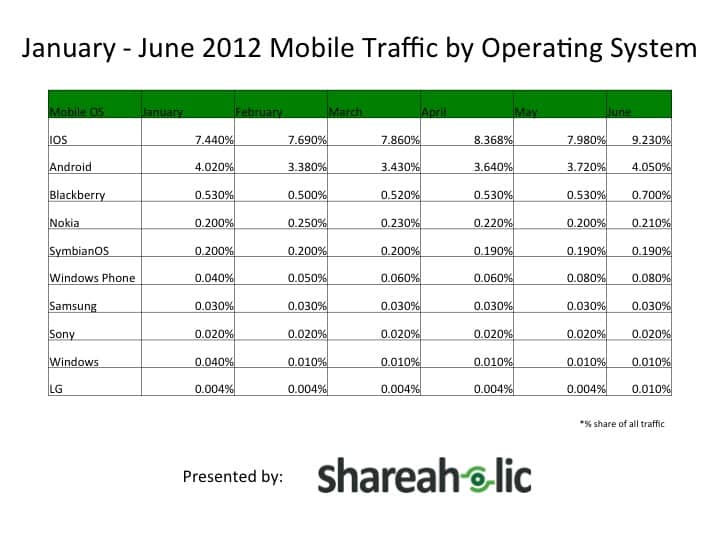 As you can see, IOS is above and beyond the top mobile operating system.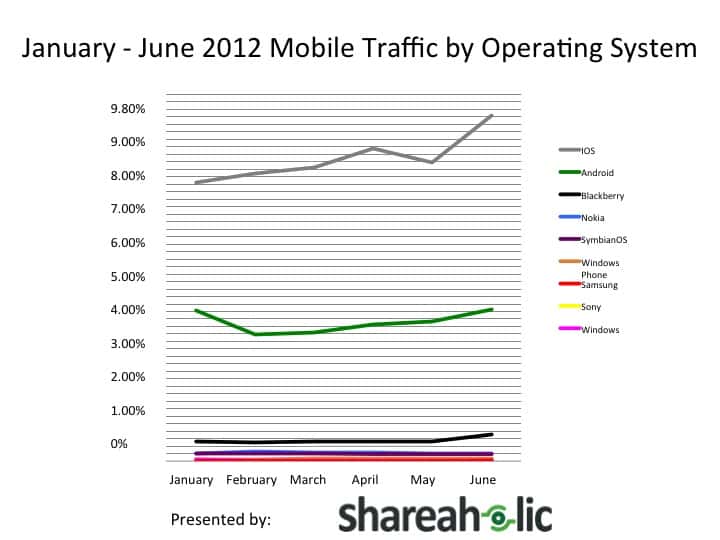 Mobile accounts for 14.50% of traffic – that's massive growth from June 2011, when mobile was only 6.6% of traffic.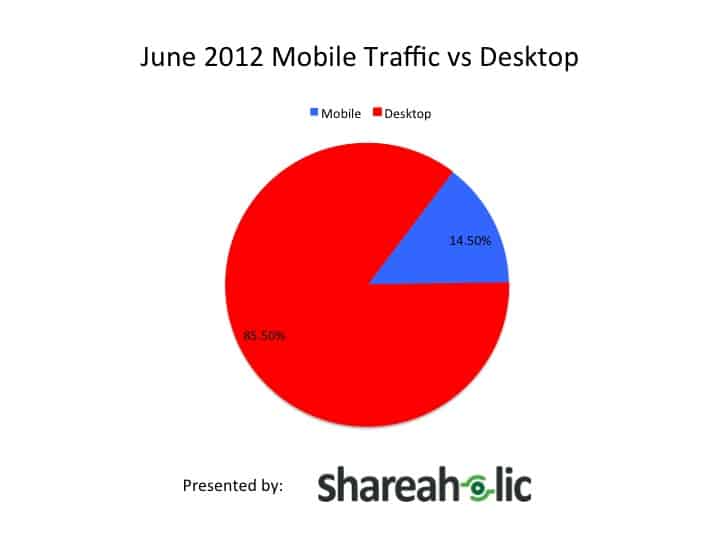 Why is it important to know your mobile traffic? With potentially 14.50% or more of your visitors coming in from a source other than a desktop, you've got to optimize your website for those visitors. If you're a WordPress user, you can use a plugin like WP Touch, which automatically creates a mobile theme for your website. You can also select a mobile-responsive theme, which will react to the screensize that your reader is viewing your content on.
It's also important to optimize for sharing on mobile. Shareaholic's Sassy Bookmarks are a unique fan-style sharing button with a fun user experience for your users.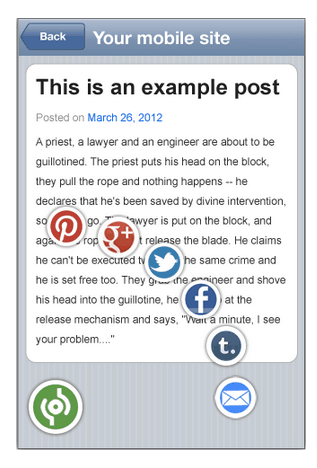 They are ideal for mobile, and can be easily added to WP Touch when you add the code to the plugin's custom text section.
How do you optimize your website for mobile? Let us know in the comments!
For more reports from Shareaholic, see this. Have any comments or questions? Email us: press@shareaholic.com