Have a Pinterest account of your own? Pin the easy way with Shareaholic for Pinterest.
Apparently people with extra time on their hands are creating fake celeb Pinterest boards these days.  What do you think about it?  
How could marketers use fake celebrity Pinterest boards to get PR for the things they pin?  
How do

you

think fake Pinterest boards affect will effect political campaigns?
1. Michelle Obama

I had to kick off this post with one of my personal style icons: Michelle Obama.  Regardless of what your political views are, if you're into fashion you must admit Mrs. Obama has great taste.  Why not use this Pinterest board for some fashion inspiration? Follow the First Lady's parody account to see Michelle and Barack's vacations, silly moments, speaking engagements and supposed "outfit ideas" too.
2. Nicolas Sarkozy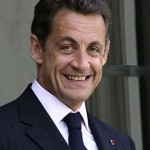 Oh Nicholas Sarkozy, where would political satire be without you? Although this parody is in French,  it doesn't take a genious to see that this parody Pinterest account is showcasing Mr. Sarkozy's favorite things. And by favorite things we mean very, very expensive favorite things: watches, yachts, etc. Apparently the economy is back!  Do you think the French would look to Mr. Sarkozy's Pinterest board as fashion and lifestyle inspiration?
Check out "Nicolas Sarkozy" on Pinterest!
3. Mitt Romney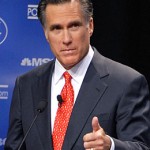 If you don't know the brouhaha that has surrounded this account, I must ask: have you been living under a rock? Apparently the Romney campaign came after this parody and demanded that the account name be changed to "fakemittromney" (which it has under pressure from Pinterest admin). One of the captions showing a Pelligrino reads- "Have you ever taken a Pellegrino bath? It's like a jacuzzi, but you save money on electricity! We all have to do our part to protect the environment." Now, how is THAT not funny?!?
Check out "Mitt Romney" on Pinterest!
4. Rick Santorum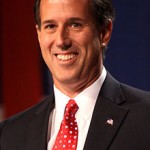 Okay, this is the last political Pinterest but it's worth it, I promise. The bio on this account had me in tears (from laughing). It reads: "To win back women voters, I've signed up for Pinterest because I heard you ladies like this site. I like seeing you gals back in the kitchen, and I think all of your cupcakes look delicious." Conservative, liberal, anarchist…that is hilarious!
Check out "Rick Santorum" on Pinterest!
5. Mark Zuckerberg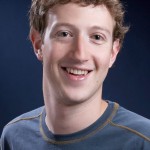 What's a NON Facebook-owned social networking site without a Mark Zuckerberg parody? Exactly. The only way to truly solidify your social networking site is to have Mark on it – whether in reality or in parody. My favorite of "Mark's" boards?  Definitely the "Famous People" board. Why? Because it has one pin on it and guess who's on there? Mark Zuckerberg. HAHA!
6. Nicki Minaj
The real Nicki Minaj may really live in Wayne's World as this board suggests, but if Nicki were to get on Pinterest, I'm pretty sure her board would not be this… tame. Where are the questionable outfits, crazy hairdos, and most importantly, where is all the pink? Note to the impostor behind this Pinterest board: we'd LOVE to see some more glam and Nicki magic!  I'll be following this board to see if it gets a bit spicier as time goes on!
7. Lada Gaga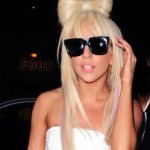 Hmmm… when a celeb's social media account says: "It's Me" it's pretty obvious that the account is anything but that!  Like Nicki Minaj's board, I was hoping for a bit more FREAK!  My hope is that boards named "Freak of nature," "My little monsters" and the like will appear over time. Regardless, the "It's me" board gets some brownie points for effort.  In addition, this fan DID really get a tattoo in Lady Gaga's honor.  You just can't argue with that monster!
Check out "Lady Gaga" on Pinterest!
8. Miley Cyrus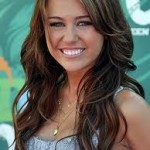 A corny bio, lots of puppies and some neon nail polish… My vote?  Add few more boards.  Perhaps ones called "Tabloids," "My really georgeous boyfriend" and "partying" to keep us real hooked on Miley's life as a teenage millionaire.  Perhaps you even show us your dog's lifestyles and all the cars you own.  Make us think of you as the contraversial little adult you've become instead of a Disney pop princess.
Check out "Miley Cyrus" on Pinterest!
Special Fake Celeb shout out: While I was researching for this blog post, I came across "Suri's Burn Book."  If you haven't checked out this Tumblr blog yet but love following celeb parody accounts, I suggest you do.  You just might LOVE it!  Suri's Burn Book is, "A study in Suri and the people who disappoint her."  Follow @SurisBurnBook on Twitter too!
What boards did we miss? Let us know in the comments!