From our humble beginnings as a content sharing browser extension in 2009, we have quickly expanded to become the preferred platform for more than 360,000 websites, representing one of the largest and fastest growing networks of content publishers on the web. Shareaholic products now reach over 420 million people across every continent each month!
Powered by our proprietary window into user interests, over the past 24 months Shareaholic has transformed itself into an all-in-one content amplification platform, which includes content recommendations, social sharing, following, monetization tools, and social analytics. Our platform makes it a snap for any website — big or small — to engage and grow their audience, market their content and monetize their traffic, all from one powerful and easy-to-use dashboard.
Fueling our growth
It has been an incredible couple of months for Shareaholic. We have been so busy growing the product that I find myself looking up at the clock, realizing 12 months have gone by in what seems like a minute!
Today I am thrilled to share that we have raised $2.3 million, with our friends at Kepha Partners, General Catalyst and NextView Ventures participating. The company has raised $7.8 million to date.
With the additional capital, we are beginning to roll out a full suite of native advertisement offerings for our publishers.
"Content is king, but distribution is queen and she wears all the pants"
— Jonathan Perelman, BuzzFeed
In recent years, publishers and marketers have upped their game when it comes to content creation. With a deluge of content hitting the web each day, it's even harder to stand out and be noticed. You might create what may be the best content in the world, but if it is not getting discovered, or if you don't get it in front of enough of the right people, you're wasting its potential.
To be able to perform in this increasingly crowded landscape of content while competing for limited mindshare, content distribution is the new differentiator, and how well publishers and marketers tackle distribution is determining how well they are able to maximize the potential of their content and how effectively they reach their target audience.
We understand the challenge that brands and publishers face, and we want to help.
Connecting 420 million people with content & native ads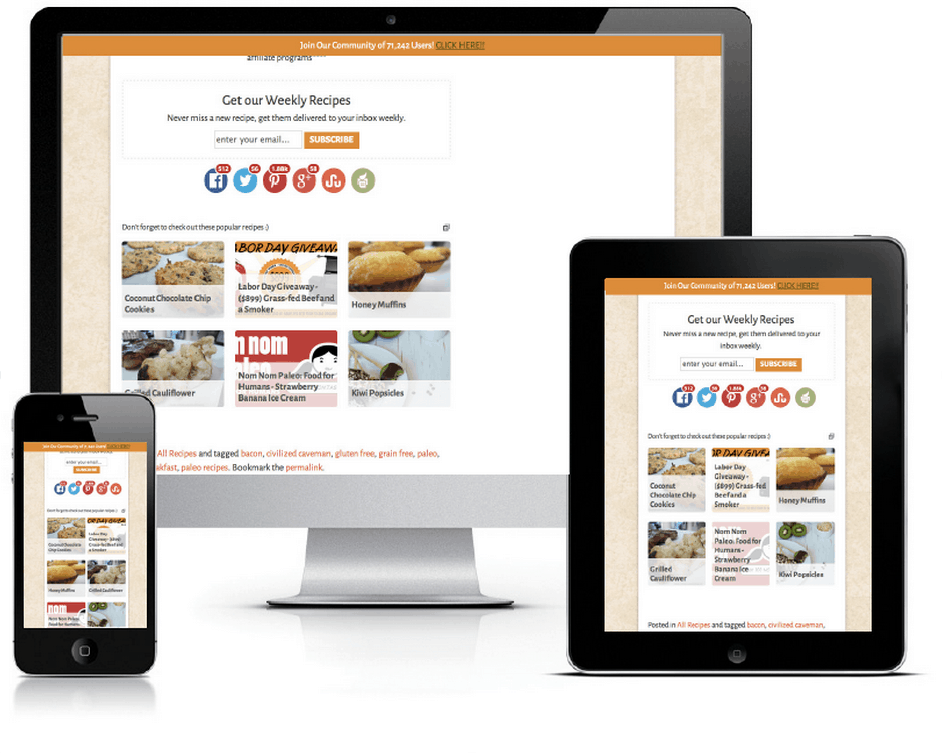 Over the past few months we have been busy developing a sophisticated and proprietary Recommendation Engine powered by deep data and insights (based on interest and intent signals mined from content consumption habits, social shares, and more).
Shareaholic's Recommendation Engine identifies relevant content across a website a given individual is more likely to engage with, and surfaces that personalized content to the reader. It has grown to power tens of millions of recommendations each day across the Shareaholic network leading to fantastic results for the ever-increasing numbers of websites' that utilize it.
Given that the Shareaholic platform has reached real and significant "web scale", and the obvious and dire publisher and marketer need for effective content distribution tools, we are excited to announce the expansion of our product suite to include native ad offerings.
Shareaholic's newest products help websites monetize their content more effectively and enable marketers to acquire and grow their audience by placing their content in front of curated audiences at scale. Essentially, we've created a product that will deliver content to people who actually want to read it.

We have extended the Shareaholic Recommendation Engine to include content from Shareaholic's brand new Promoted Content Marketplace, thus highlighting both organic & sponsored recommendations that are personalized for each reader to deliver a truly native advertising experience to site visitors.
Highlights:
Beautiful, native designs that accommodate any site layout, which lend well to publishers and marketers that demand a high quality aesthetic
Responsive ads, to reach an increasingly mobile audience
High quality native ads with multiple layers of vetting. Shareaholic selectively sources brand sponsors and manually filters their ads, then websites may choose to exclude specific promoted content or domains from being recommended.
We're close to launching this product. If you'd like to get priority access to include your content in Shareaholic's Promoted Content Marketplace, please let us know – https://shareaholic.com/advertisers
Ambitious as it is, we are attempting to create a more personalized, engaged and profitable web, where advertisers, content owners and readers all win. I hope you will join us for this journey. I cannot wait for what is next!
Jay Meattle
Founder & CEO