Now it's easier than ever to share the posts you love with the people you care most about — whenever you Favorite a post through Shareaholic Channels, you can now automatically have it added to your Facebook Timeline!
To turn on this brand new feature for your account, click "Post to Facebook when I favorite a page" in your Connected Services settings page. It is that easy.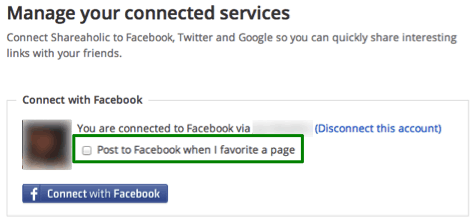 You can toggle this feature on or off at any time by going to your settings page.