The entire team at Shareaholic's has been busy making loads of progress. Today, I am pleased to share a few amazing milestones:
Support for Tumblr

We are thrilled to announce official support for Tumblr. Our WordPress plugin has been downloaded over 1.4 million times, and starting today Tumblr owners can also make their posts shareable with Shareaholic! If you already have a Tumblr, get started here.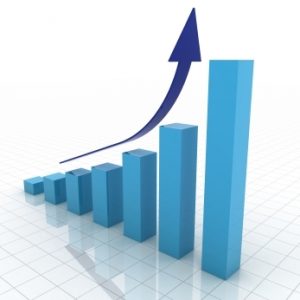 250+ Million
Shareaholic is now reaching 250 million people each month through our publisher network, APIs and browser extensions. We continue to hit new records each and every day. We send huge thanks to our community members for sharing content with Shareaholic and installing the publisher tools on your blog. We would not be where we are without you – so thanks!
Addition to Team Shareaholic!

I'm glad to welcome Janet Aronica to team Shareaholic! Janet is going to be spearheading marketing and community for us. We're extremely lucky to have her. Make sure to follow her here, here and here.
Seed Funding Round
And last but certainly not least, I'm also very pleased to announce that we've closed a large seed round of financing for Shareaholic that will help us take our explosive upward momentum to the next level!
Our dream team of investors include General Catalyst Partners, Nextview Ventures, Boston Seed/Nicole Stata, Dave McClure (500 Startups), Dharmesh Shah (HubSpot), Stephano Kim (X+1), David Cancel (Compete, Performable), Brian Shin (Visible Measures), Prof. Ed Roberts (MIT Sloan, Sohu), Roy Rodenstein (HackerAngels), Jonathan Kraft (The Kraft Group), and more.
We've grown the company so far on a boot-strapped budget and with limited resources. We've achieved unbelievable progress, earning 2 million browser plugin installs and reaching more than 250 million visitors through hundreds of thousands of websites. This round will enable us to lay a solid foundation of building a game changing company by scaling our team and resources to expand on our current traction and growth.
Lots more to come!
From one-man-shop to a scrappy team of seven, our team is tackling interesting, fun challenges to create a better content sharing experience on the web. The team is growing fast. So if you're interested in building an elegant and useful product that will reach hundreds of millions of users, please reach out.