This blog post was originally posted on the SexyBookmarks' blog. Shareaholic has since taken over the responsibility for the continued development and improvement of SexyBookmark publisher plugins!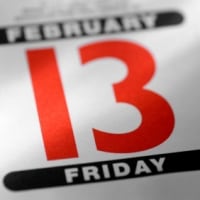 Error 503: Josh Is A Doofus…
Ok, so this post is gonna cover everything that's happened since the last post and now (which is quite a bit), so get ready. It seems that with my other project nearing it's launch date, it's becoming harder and harder to divvy up my time between both projects equally. This has been pretty clear in the fact that SexyBookmarks hasn't been updated nearly as much as I would have liked to lately.
I know this sucks for you guys, but I'm doing my best. Anyway, I've recently updated the plugin (which I'm sure you guys have already downloaded by now) that fixes quite a few bugs and adds several new features as well. This in itself was no easy task, as it seemed that the SVN didn't like me at the time. It took me several new version releases to get the SVN updated "correctly", and then Norman had to come along behind me and clean up my mess. Don't ask me, I have no clue… I guess it was a SVN conspiracy against me or something… Anyway, it's fixed now and hopefully I won't encounter such conspiracies gain in the near future.
Bugs Fixed/Features Added in v2.5.3.3
Added i18n / l10n support

This has been a long awaited feature addition that took quite a while to accomplish due to the lack of real "instruction" on how to implement it in the WordPress codex. Sorry for the wait!

Added Russian translation and several popular Russian bookmarking sites

Thanks to Yuri Gribov for translating the plugin and offering several suggestions for Russian based bookmarking sites!

Added DesignMoo to the list

Added bit.ly integration

The plugin now allows you to enter your bit.ly user ID and API key so that you can track stats on the links you shorten

Fixed *most* plugin conflicts due to jQuery incompatibility

There are still a few conflicts that we've yet to solve, but this update fixed the majority of them.
---
Known Bugs in v2.5.3.3
Conflicts with jQuery sliders and faders

No matter how hard we try, we can't seem to work out ALL of the plugin/theme conflicts related to jQuery. This latest release fixed the vast majority of them, but there have been a few reports of persistent conflicts that we've yet to find a solution to.

Plugin doesn't pull correct post titles when using Shopplugin.net shopping cart plugin

I'm assuming this one is still broken, but have yet to receive any confirmation of the fact.
Now, please take note that the above lists were ONLY for v2.5.3.3, and the last version I posted about was v2.5.2.3 which was quite a while ago. The reason for this is because of the streak of bad luck I seemed to run into lately. First, when applying the update for v2.5.3 to the SVN, there was an issue with the CSS due to the fact that we tried to remove all of the !important statements from our stylesheet. However, for some reason unknown to us, when most themes loaded the styles they didn't seem to cascade properly as they should. So we had to add the !important rules back in to fix that.
The next bit of bad luck came when I attempted to update the SVN with v2.5.3.1 which included the fix mentioned above. I have no clue why, but it seemed that the SVN was plotting against me and made it extremely difficult for me to get anything done. First it applied the entire contents of our repository into the tag update, and then wouldn't actually update the tag after I had removed it. This led to me having to release YET ANOTHER tag update JUST to remove the repository from the tag.
Norman then had to add a couple of CSS fixes that I had missed and release another update (v2.5.3.3) to clear everything up and get things back on track. Once all that was done, I then decided to tinker with my server settings at the root level… BAD IDEA.
I wound up breaking the site (which I'm sure most of you already realized) and have spent the last 3 or 4 days trying to fix it. I've finally got most everything restored from backups, but had to recreate quite a few things manually. The contact forms are all new, so hopefully they're going to work properly. Anyway, just an update to let you all know what the heck happened. Let's hope it never happens again, eh?