This blog post was originally posted on the SexyBookmarks' blog. Shareaholic has since taken over the responsibility for the continued development and improvement of SexyBookmark publisher plugins!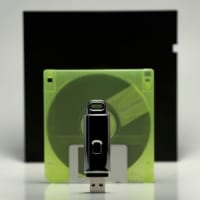 Fatal Error: Cannot redeclare my_awesomeness()
So this update covers both versions 2.5.4 and 2.5.4.1, as the latter was simply a quick patch to fix my flub in v2.5.4 earlier. Several new features have been added, as well as several bugs squashed. Take a look below.
Features added in v2.5.4
Added Update Notice

This one was added for all you "naughty" users who never seem to update the plugin with the latest versions… You know who you are!

Added Ning to the list

Added Hacker News to the list

Added DesignBump to the list

Added Identica to the list

Added PrintFriendly to the list

Rather than adding a "Print This Page" option as many of you have requested, I've decided to add something a little more refined… PrintFriendly will better prepare most any page for printing and allows you to have full control over what does and does not get printed.

Added Romanian translation

Thanks to Ghenciu Ciprian for taking the time to translate the plugin to better accommodate the my peeps in Bucharest!
Bugs fixed in v2.5.4
Fixed a few minor CSS issues within the admin page

Fixed issue with some themes causing the icons to be listed vertically rather than horizontally

Reorganized some of the code
---
Bug fixed in v2.5.4.1
Fixed fatal error: "cannot redeclare plugins_api()"

Whew! I know that version was a lot to handle, but I think you'll make it…
---
Latest Feature Requests
Add Xerpi to the list

Ok, so I had honestly never even heard of this site… but apparently many of you have!

Add ability to import/export your settings

Still in the works… Haven't finished it yet.

Re-integrate the "Email This" button back into the plugin

Many of you have been asking for the email button to be added back into the plugin with a simple mailto until the "self hosted" feature is added.

Add integrated Awe.sm functionality and support

Add Migre.me to the list of available URL shortening services

Ability to choose from different plugin skins/themes to better match individual WP themes

This is one of the big ones… Many people love the fact that the plugin offers more than just a few 16x16px icons for people to click on, but they don't like the fact that the plugin doesn't work so well with some themes (especially dark backgrounds). So, we're working on incorporating different "themes" to choose from which will use different sets of icons and possibly even different types of "hover" animation functionality.

Only load CSS/JS on posts/pages where SexyBookmarks is being displayed

Don't generate short URL for drafts/previews
---
Ok, so I think that's about it… Stay tuned my little munchkins, good things come to those who wait!