This blog post was originally posted on the SexyBookmarks' blog. Shareaholic has since taken over the responsibility for the continued development and improvement of SexyBookmark publisher plugins!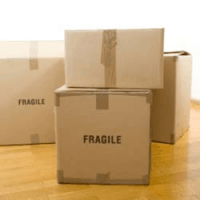 The "Bad" News…
Now before any of you start getting ideas in your head, no, I'm not ceasing development of the plugin. I'm simply moving it to another domain. I've grown pretty tired of competing with PORN when it comes to this site's domain name. Although the idea behind it was well intended, the execution and overall outcome could have used a bit more forethought.
Another key factor in the idea to move SexyBookmarks was the fact that maintaining constant updates is getting harder and harder to remember to do because of the amount of time and effort being put into my upcoming project. I originally had (what I thought were) some pretty big plans for this site, but as things have progressed, it's become pretty clear there's no real "structure" here in terms of updates and overall usability.
---
The Good News!
The good news is that the site SexyBookmarks will be moving to is more geared towards web development in general, so the issue of competing with porn sites will be a thing of the past. This means that more of you will actually be able to FIND the site that holds all of the usage and installation information, and not wind up on some hoochie mama filth site.
Another great thing about the move is the fact that SexyBookmarks will be located on my upcoming project, and as such, updating the site with new bug reports, feature requests, replying to comments, etc. will all be much easier to remember to do since it's all there on the big project I'm working on anyway. There are also plans to release several more plugins as well, and none of them will be named "SexyBookmarks", so posting them here would be a bit of a stupid thing to do…
Oh, and did I mention that my partner in this upcoming project is going to start working on designing custom icons for the plugin? Yea… That's right, you heard me. You guys are gonna be getting the ability to pick and choose the style of your menu. (soon!)
I'll try to make the move as "seamless" as possible so that I've already got everything uploaded and transferred to the new site before I deactivate this one, but as with anything, it's never a guarantee so please be patient. Oh, and I suppose I should mention that the deadline for the move is set for the launch date of my new project. (Feb 1st)
So, if you haven't done so already… Go check out the future home of SexyBookmarks! (you can even sign up for a email alert when we launch!)