We want to share the best content of the web with you every month–Sign up for our newsletter!
As a techn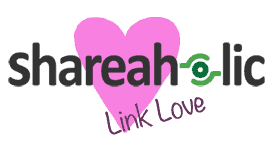 ology and digital company, we can't resist reading our publishers' tech blogs. If you're a techie like us, you'll appreciate the Shareaholic bloggers' insights and opinions about the latest products, devices, operating systems and apps. Here are our top 10 technology blogs for you to follow:
Gadget Helpline

Interested in gadgets and software?
Gadget Helpline
provides articles, guides and videos to tell you about the latest and greatest in technology. They even offer a club to help with technical support. Definitely give them a look if you are in the UK!
Digipassion

This tech blog has awesome tutorials on technology. For all you Kindle and iPad lovers, check out their latest post about converting e-books to other formats. They also offer blogging tips from a technology perspective, which is useful for when you're getting familiar with blogging.
The Cool Gadgets

This blog is awesome because it features a ton of different gadgets. Some are electronic, and some are just plain cool like this hedgehog pencil holder. I probably could spend all day checking out the new products, but then I'd be wasting my entire paycheck on them.
CraniumStorm

If you're a WordPress fanatic like we are, you'll love Jonah's blog. This site is definitely aimed toward more advanced users as it offers tons of help with delving into the code.
Application Magazine

Early adopters must love this website. Application Magazine reviews mobile apps to help you figure out what to download. Whether you're looking for productivity, entertainment or finance apps, Application Magazine will have reviewed it.
Android Tablet World

If you're an Android lover, you have to check out this blog. They don't just cover tablets—they also talk about phones and apps. This is tremendous resource if you are into Android.
Hawt Gadgets

Hawt Gadgets is awesome for getting the down-low on the hawtest technologies. They review everything from laptops, to digital cameras, to tablets to smart phones—definitely check them out.
Red Foundry

Though a corporate blog,
Red Foundry
provides awesome content. Hear about the latest apps, debate about mobile OS, and learn how to dominate the mobile app market.
Hitechanalogy

This blog focuses on Apple and Microsoft news primarily, but it also features commentary on the latest digital news. It'll tell you where to watch the soccer finals online or which apps to download.
Tech Patio

Tech Patio
features technology news primarily around Apple. Klaus' main objective was to make this blog a place where people could relax and read about technology, like how most people relax on a patio. With his awesome content around Apple news and how-to guides, Klaus definitely
keeps you engaged
.
What are some of your favorite technology blogs? Comment below with a link to their blog and a reason why they rock!