Starting your fitness journey this summer? Share your progress with your social networks with Shareaholic for your Browser.
Duh duh duh…swimsuit season is upon us. For those of us who tend to sit behind a computer all day and escape bikini weather for nine months out of the year(cough me cough), the thought of baring skin might make us want to crawl in a corner. To help combat this anxiety, I've compiled the top fitness blogs to follow to help you get in shape this summer. Hope you enjoy!
1. Meals and Miles

Meghann chronicles her healthy lifestyle with beautiful pictures and great stories.
Her own story
is incredibly inspiring for all of those 9-5ers who want to get in shape.
Check out her blog here.
2. Healthy Foods to You

A certified personal trainer, Kim gives great exercise and nutrition tips that you know are legit. I love her tips because they aren't judgmental—they are incredibly down-to earth. To see what I mean, check out her post on
surviving a binge
.
To read by more Kim, check out her blog here.
3. Muscle Munch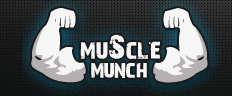 If you're looking to lift weights to shape up, you definitely should check out this blog. A mix of informative posts, interviews and motivational videos, this site will whip you into shape in no time.
Check out their blog here.
4. Pavement Runner

This blog is an incredible resource for those trying to get in shape by signing up for a race. Brian writes about different race recaps, interviews other runners and even gives you great
playlist ideas
for running!
Check out Brian's blog here.
5. One Foot in Front of the Other

You don't have to be a marathon runner to benefit from Jim's advice. Though he ran 87 marathons since 1989, his advice can apply to even the most novice runners.
Check out Jim's blog here.
6. The Lean Green Bean

Lindsay is another expert—she's currently studying to be a dietician! Besides the Instagram pictures she has of her food, she also offers a great arsenal of workouts. You can find them by category (treadmill, cardio, dumbbell or other). No matter what you pick, the workouts will whip you into the best shape of your life.
To see her blog, click here.
7. Girl Heroes

Only have a month to get ready for the beach? Jenn provides a
31 Days to a Better Body
series that will seriously kick your butt.
Check out the rest of her blog here!
8. Prior Fat Girl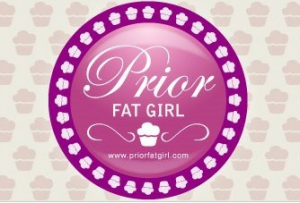 Jen is incredible—she has lost over 100 pounds since beginning to live a healthier lifestyle. Check out her blog for extra inspiration and motivation to keep on your own journey!
See her blog here.
9. Peak Fitness

Clare provides some awesome content for her readers—not only does she take pictures of healthy meals, but she also posts workout videos for those that like type of direction.
Check out her blog here.
10. Already Pretty
It might sound corny, but the thing we have to keep in mind while shaping up for the summer is to always love ourselves. You shouldn't be shaming yourself while getting fit. Sally's blog focuses primarily on staying mentally healthy, but she does provide some awesome workout advice.
Read more here.
Have any of your own favorite fitness bloggers? Comment below with a link to their site!