Let's be better marketers together. Get Shareaholic for your site.
---
Earlier this year, we shared a list titled, "9 Epic Books That Bring Out The Best Content Marketer In You."
Since then, I've heard from a number of readers anxious for more excellent recommendations. But before we get to our latest suggestions, here's a fitting quote:
A reader lives a thousand lives before he dies, said Jojen. The man who never reads lives only one.
– George R.R. Martin, A Dance with Dragons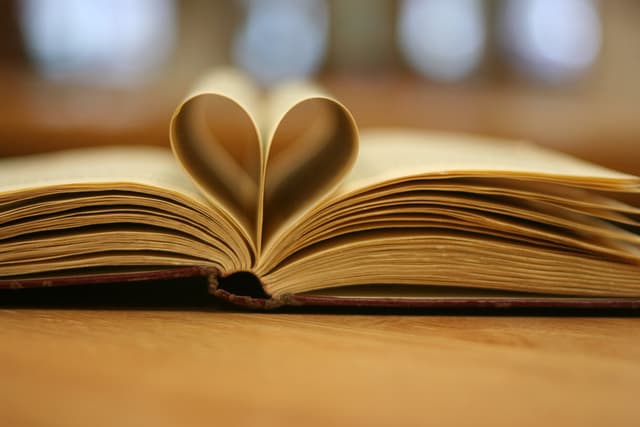 If you have any upcoming holiday or travel plans, be sure to pick up (or download) one of these reads before you go. In no time, you'll find yourself thinking like a world-class marketing expert.
To source the best recommendations, we recruited members of the Young Entrepreneur Council (YEC) to see what's high on their "must-read" list.
What's one brilliant marketing book everyone should pack in their beach bags this summer and why?
---
The YEC is an invite-only organization comprised of the world's most promising young entrepreneurs. In partnership with Citi, YEC publishes StartupCollective, a free virtual mentorship program that helps millions of entrepreneurs start and grow businesses.
---
1. 80/20 Sales and Marketing: The Definitive Guide to Working Less and Making More
by @PerryMarshall
"I was really blown away by this book," says Patrick Conley of Automation Heroes.
"The concept of 80/20 in marketing is not new, but Marshall brings a whole new meaning and insight [to it]. He shares ways to think about your target market and how you can reach the 20 percent with high-end offers, or the 80 percent with lower-end offers, in order to fill up your market space potential."
2. Evil by Design
by @uxgrump
"This is one of those books that you can sit with in one hand, with your website in the other, and make improvements to your brand image and its copy," shares Rob Fulton of Matikis.
"Evil by Design is a loaded book with implementation strategies that create more sales, lead to more customers giving you their emails and better content creation."
Kelcy Pegler, Jr. of Roof Diagnostics recommends Purple Cow by Seth Godin.
"The book talks about transforming your business by looking beyond the status quo and being remarkable enough to stand out throughout time."
"Marketing That Works provides tips and strategies for better marketing results, advertising, improved product development and differentiation," endorses Andrew Schrage of Money Crashers.
"It's backed by research, and provides and outlines relevant examples."
5. Jab, Jab, Jab, Right Hook: How to Tell Your Story in a Noisy Social World
by @garyvee
A fan of Gary Vaynerchuck, Pablo Palatnik of ShadesDaddy.com points to Jab, Jab, Jab, Right Hook.
"[Vaynerchuk talks] to entrepreneurs about the importance of social and the best approach for thinking about the marketing side of things. I strongly recommend his book for gems about using social media marketing to grow your business."
"Breakthrough Branding is filled with great tips and strategies to build not only your company's brand, but also your personal brand," tells Chris Kane of Bounceboards, LLC.
"I like how the book integrates 'brainstormer' questions that force you to reflect on your current branding/marketing strategies as you read through each section of the book."
7. Lean Analytics: Use Data to Build a Better Startup Faster
by @acroll and @byosko
Thursday Bram of Hyper Modern Consulting nominates Lean Analytics.
"It's far too rare that we understand the numbers behind our marketing efforts and really get how to move those needles. Lean Analytics is one of the best books I've read, both for understanding analytics and also for deciding which metrics will really matter to your company."
8. Buyology: Truth and Lies About Why We Buy
by @MartinLindstrom
"Buyology is a fascinating read about neuromarketing," says Doreen Bloch of Poshly, Inc.
"Several studies showed that what people say they want isn't always what their actions reveal. If you're in the business of data, this is an essential read because it's a complete shakeup of the traditional focus group approach, and evidence that research tools need to have algorithms that can account for differences between what people say and do."
9. Influence: The Psychology of Persuasion
by @RobertCialdini
Joe Apfelbaum of digital marketing agency Ajax Union hopes you'll read Influence by Robert Cialdini.
"Cialdini focuses on the art of persuasion and brings an exciting new perspective to marketing. He emphasizes that our body language, intonation and reaction with our consumers has more influence than most of us realize. It has helped me become a better collaborator, marketer and overall entrepreneur."
10. The Referral Engine: Teaching Your Business to Market Itself
by @ducttape
"The Referral Engine is based on one major premise: Teaching Your Business To Market Itself," suggests Jason Grill of PR consultancy JGrill Media.
Grill adds, "John Jantsch, the guru behind Duct Tape Marketing, puts you in the driver's seat and shows you steps to achieve marketing success for your business or startup on a lean budget. A must read for every entrepreneur who wants exposure."
11. Smartcuts: How Hackers, Innovators, and Icons Accelerate Success
by @ShaneSnow
Finally, my personal recommendation: Smartcuts by entrepreneur and journalist Shane Snow. Though it's not yet out, it's sure to be a hit (and you can pre-order it now).
With it, expect a thorough analysis of "the lives of people and companies that do incredible things in implausibly short time."
For instance, "How do some startups go from zero to billions in mere months? How did Alexander the Great, YouTube tycoon Michelle Phan, and Tonight Show host Jimmy Fallon climb to the top in less time than it takes most of us to get a promotion? What do high-growth businesses, world-class heart surgeons, and underdog marketers do in common to beat the norm?"
After reading the book, hopefully we'll all learn the secrets for effectively working smarter.
Which books do you have prepped for your summer reading list? Let us know in the comments!
---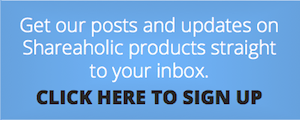 Want to join Shareaholic? Help us build the ultimate content marketing platform.
Introductory photo (source). All other images (Amazon, official site).