WordPress runs over 34% of all websites on the internet. That's amazing. And Kinsta is one of the leading hosting services for WordPress powered websites. Known for fast, hassle-free premium managed hosting.
We're glad to share that Shareaholic is now officially recommended by Kinsta for Kinsta customers and has been included in their selection of the Best Social Media WordPress plugins.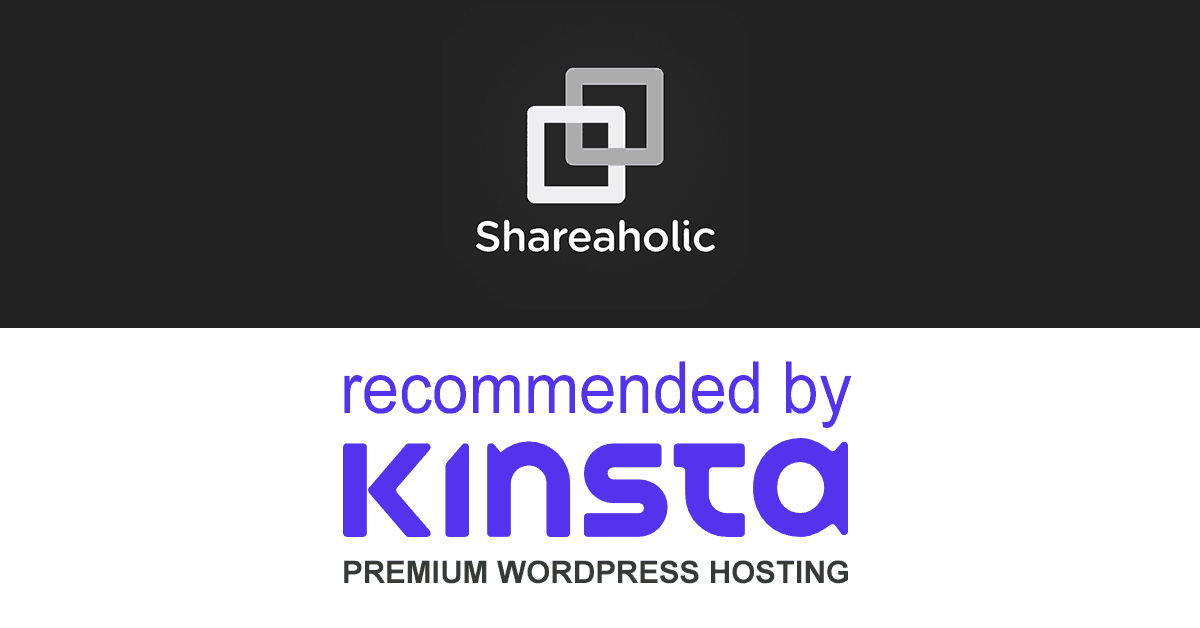 Kinsta has also published an extensive review of Shareaholic's platform, which includes a look at just a few ways we've developed Shareaholic from the ground up with performance and scalability in mind. Many sites that depend on Shareaholic get millions of visitors per month, and some each and every day…
So if you're already on Kinsta and don't have Shareaholic yet, do check us out, knowing that Shareaholic is fully compatible and recommended by Kinsta. And if you're looking for a new WordPress host, we recommend checking out what Kinsta has to offer. From their 24×7 support to speed optimizations to seamlessly working with Shareaholic.👌🏼
About Kinsta:
Kinsta is one of the fastest-growing and highest-rated managed WordPress hosts on the market; powered exclusively by Google Cloud Platform. Their primary focus is providing superior performance, enhanced security, scalability, and world-class 24x7x365 support. They've worked with some of the biggest names in the industry, such as GE, Intuit, Drift, and Buffer. Whether you have a small blog or a large and dynamic eCommerce site, Kinsta can help take your business to the next level.