We've all been there before:
We peruse Twitter as part of our daily routine, we find or read an interesting article, snippet, or quote; We're intrigued, even moved… but then later?
We remember the content, but can't remember the source, and we're left thinking:
"Wait, where did I read that?"
Don't let your readers feel that same frustration.
Of course you want users to share your content, as much as possible. Twitter is a powerful tool, and as you look to grow your readership, we want to help you leverage its power.
But you need to make it easy for readers to do so in a way that ensures your content is not just seen, but is also recognized as yours. Credit, where credit is due.
So, here's your homework, (and I'll even help you with it):
As designed, when someone clicks the Shareaholic Twitter Share Button on one of your articles, the default tweet our tool generates already includes the title of your article, a shortened URL, and "via @Shareaholic."
Yep, the default template only includes our Twitter handle:

I want you to change that (and it will only take 2 minutes):
By offering the Shareaholic customizable Twitter share template, we've made it easy to ensure that when anyone shares your content to the Twitterverse, the Twitter handle of your choosing is automatically included:

Simply follow directions here to edit the template in your Share-Button advanced settings.
That's right! You may have already noticed, but we even leave the URL Shortener format up to you:

Leave your shortener preference on the default "Shr.lc," or choose from four other popular shortening services:
Bit.ly
J.mp
TinyURL
But the big thing? Make sure you replace via "@Shareaholic" with "@YOURHANDLE!"
The Result?
Your brand and your style, riding shotgun with every share: excellent.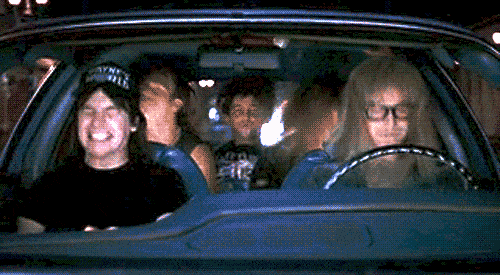 When a reader shares your customized Tweet – the inclusion of your Twitter handle will:
Show others on Twitter that you are the source for great content!
Double your brand's recognition across social channels.
Automatically notify you when someone shares your content. (Every share will count as a "mention.")
Give you the opportunity to connect directly with readers on Twitter that share your content!
*Customization Bonus**: Even those of you who don't use Shareaholic Share Buttons on your site, we strongly recommend customizing your site's Shareaholic Twitter template. Why?
Because thousands of developers and sharing tools, like Shareaholic's browser extensions (with 150,000+ active users) leverage Shareaholic's APIs and settings to power their sharing. That means that even through these other channels, your customization and brand will resonate!
**Social Media Pro-tip**: Add custom #hashtags to your template to ensure subject specific visibility! #theawesomesauce.
Yep, the Bird is the Word.
In the end, this simple Twitter template customization becomes a foolproof brand-recognition booster. It's completely free, and it takes less than 5 minutes. So what are you waiting for?
Should you have any questions about customization, be sure to check out our related Helpdesk article here, or feel free to contact us here.