Out with the old, in with the new!
With the release of its newly evolved look on Sept 1st, Google made waves across the web. Showing us once again what it means to thoughtfully evolve not just a product offering, but also its look and feel:
"It doesn't simply tell you that you're using Google, but also shows you how Google is working for you. For example, new elements like a colorful Google mic help you identify and interact with Google whether you're talking, tapping or typing."
Updating Our Share & Follow Icons? A Natural Selection.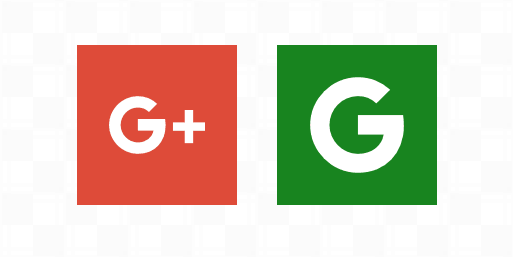 Here at Shareaholic, we recognize that these thoughtful changes and details translate into brand trust, familiarity, and comfort for your readers, and for you.
We also understand the importance of keeping you up to date with these changes, without letting that process become a headache. That's why we are excited to announce that we updated the Google Icons for you, across all of our Social Engagement Apps! Now they'll automatically appear, replacing the outdated icons for these two wonderful services. You don't need to do a thing.
We hope that these changes reflect a message similar to Google's: that Shareaholic is working hard for you!
Should you have any questions, or concerns, please don't hesitate to reach out to us.