Welcome to Shareaholic's Referral Traffic Report. According to our findings based on aggregated data from more than 200,000 publishers that reach more than 260 million unique monthly visitors each month, Pinterest drives more referral traffic than Google Plus, LinkedIn and YouTube combined.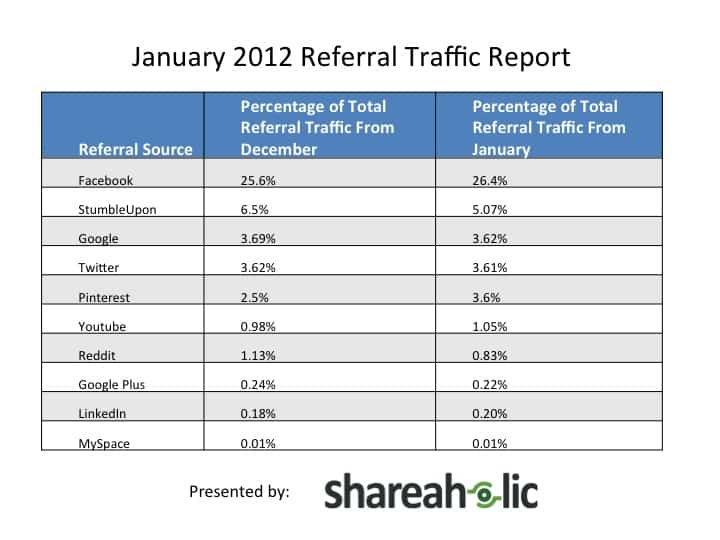 The report doesn't show all referral sources – there are hundreds of thousands – but it does shed some light on where some of the most talked about websites stand.
Key Takeaways:

It's the end of the month and the perfect time to dig into your analytics and measure the effectiveness of your content efforts so far this year. You may notice new trends in keywords or traffic sources, or get validation on a current content strategy you have to drive traffic. Learn about where your content gets shared the most with your Shareaholic website profile, and find out which of those sources drives referrals under Traffic Sources/Sources/Referrals in Google Analytics. These are great general findings, but it is most important to learn about your audience and your website. Figure out what's working and what isn't, and alter your approach accordingly so you make your content even more successful as the year progresses.
Curious to see updated figures for our Traffic Reports? Check out our recent studies. Have questions? Email press@shareaholic.com.