Want more shares and traffic on your blog posts? Use Shareaholic for your blog.
Welcome to Shareaholic's monthly traffic sources report. Each month we take a look at where websites are getting the most traffic and try to uncover the most significant blogging statistics for our audience. Our internet metrics are based on our global publisher network of more than 200,000 websites who reach more than 250 million people each month. From this significant dataset, we've previously identified trends such as Pinterest outpacing Twitter for referral traffic and Chrome beating out Internet Explorer as top browser. Today we have an update on both of these publishing statistics.
For traffic, Facebook's share of traffic continues to grow and it remains the top social media source of traffic.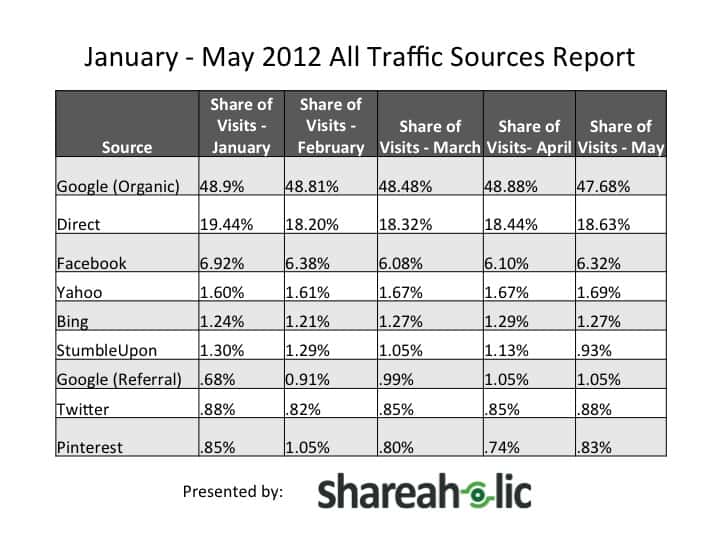 Twitter continues to beat Pinterest for referral traffic, despite falling behind briefly in February. Pinterest, however, still significantly beats out other social media sites like YouTube (.26%), LinkedIn (.09%),  and Google+ (.05%) for share of traffic for May. It's gaining an edge on Twitter again this month, so it will be interesting to watch over the next few months to monitor this trend.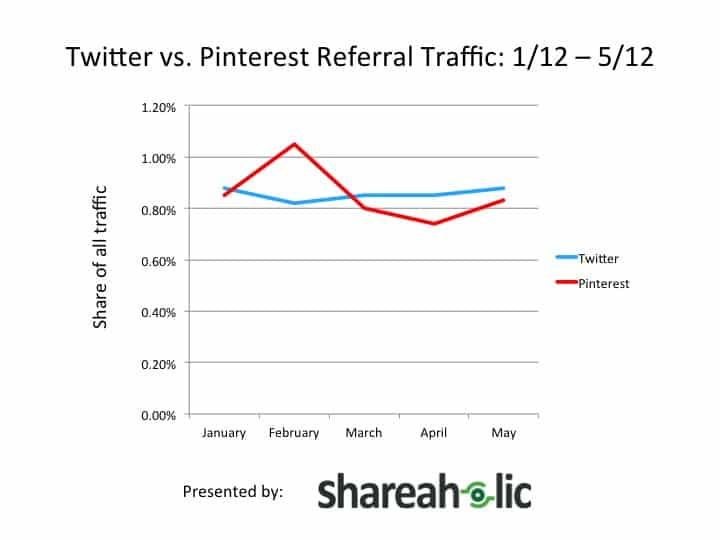 Another interesting blogging statistic discovery was Chrome's continued dominance over Internet Explorer and Firefox. In fact, both Internet and Explorer and Firefox lost market share this past month (Internet Explorer down by .07% and Firefox down by .02%) while Safari grew by .36%.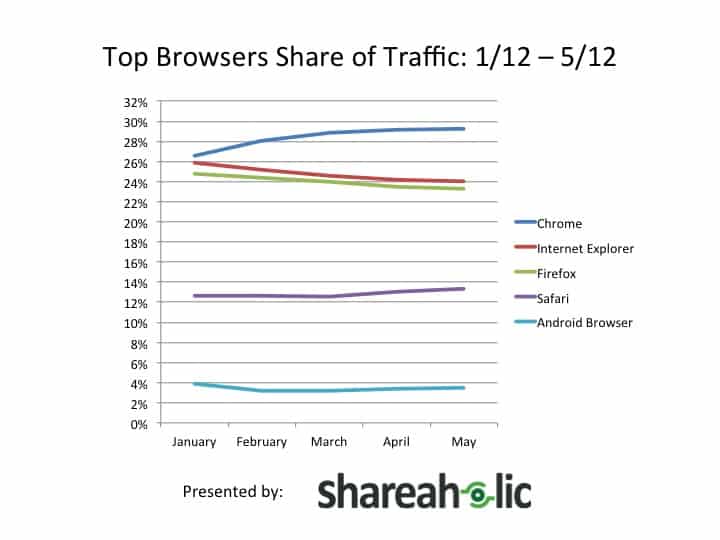 What blogging statistics and traffic trends have you noticed on your blog? How will you leverage these findings in your content publishing and promotion? Let us know in the comments.