This is part three of an irregular series where we source insights from smart marketers to help you be better at content marketing. In case you missed the last two, here they are:
12 Tips for Better Content Distribution and 10 Content Marketers Reveal Their Secrets.
Content marketing is harder than ever.
Last year, it was the big "it" thing among digital marketers. This year, more businesses than ever will output original pieces that will surprise and satisfy readers around the web.
To help you craft content readers will care about, here is a list of things you should do before you hit 'publish'.
Better yet, copy the main points, paste them onto a word doc, and print them out as a checklist to reference when writing.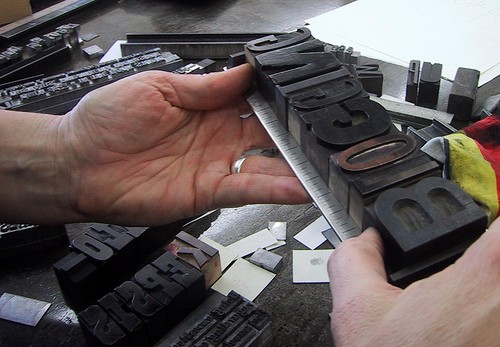 1. Be Ruthlessly Selfless
Although this goes without saying, we have to drill it into your head just to be sure.
"Take 'yourself' out of the equation. Be 100% impartial and put the reader's interest first," advises Mark Rushworth, Head of Search at Blue Logic Web, a digital agency. "This will deliver more traction in the long run."
We can't help but be selfish; it's in our nature.  Admittedly, I am no exception — I'm frequently caught eating the last bag of chips (please don't chastise me).
Similarly, your readers are not always concerned about you, your business or blog. Rather, they arrived to your content assuming it would offer them something of value in exchange for their time.
That being said, Matt Certo, Principal of WebSolvers, Inc. recommends you "write and promote [your content] to the selfish nature of your audience. Our digital culture has conditioned us to expect answers to our questions that are fast and free. What's more, consumers don't want to be 'sold,' they want to connect with brands. [Content] should focus on the consumer—not the brand. If your audience profiling is specific and your content and distribution is reflective of those findings, you are well on your way."
2. Go Evergreen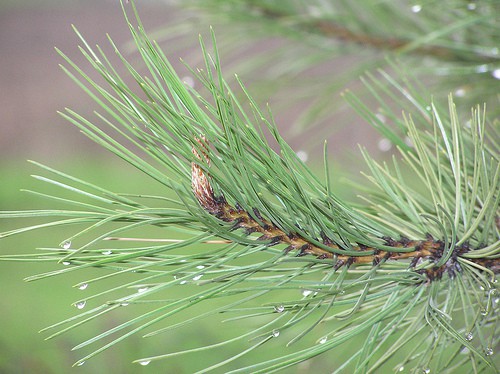 Rushworth also encourages writers to produce evergreen content because "[it] will gain traction year on year."
As you develop a large stock of high quality, evergreen content, your traffic numbers, ideally, should grow. Posts that deliver value are rewarded by search engines which slowly funnel more and more qualified readers to your site over time. Furthermore, people will continue to reference your articles months — even years — from the original post date.
3. Create Headlines That Promote Themselves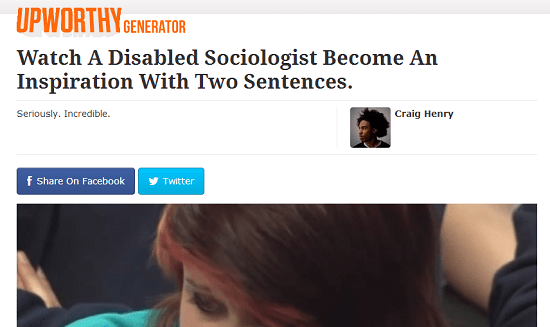 Exceptional headlines garner clicks, are easy to remember and are especially shareworthy.
"The headline of your blog post, video, etc. will (more often than not) determine whether your post goes viral. Be ambiguous, leave the reader wanting more. Maybe tease them with a question. Remember, the job of the headline is to get the reader to view the content," shares Dan Scalco of Digitalux.
Upworthy, one of modern day's most impressive traffic-generating monsters, writes more than 25 headlines for each post it publishes before settling on one.
… and in case you needed a bit of inspiration, here are 10 headlines you may want to experiment with.
4. Make It Worth Reading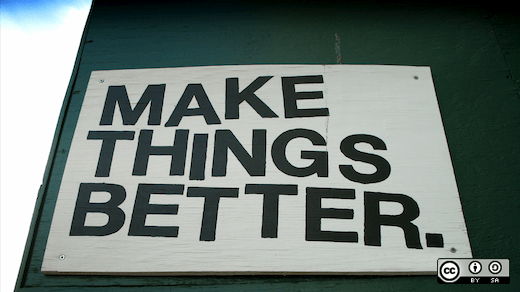 Publish stories real humans will be happy to read. This not only helps develop loyalty and trust, it also boosts social sharing and drives business results.
Kurt Elster, MBA and Creative Director of Ether Cycle knows, "If something is compelling enough, people will share it. You can't force people to share crappy content."
Furthermore, Conner Galway, Social Media Director of Junction Creative, only produces content that "has been created in a way [to be] useful/funny/interesting/valuable to the target segment that it will be going out to. Anything that we do to advertise or seed the content to a group is just lighting a match – great content is what makes it catch fire and really gets us the results that we're hoping for."
5. Know *How* To Target Your Audience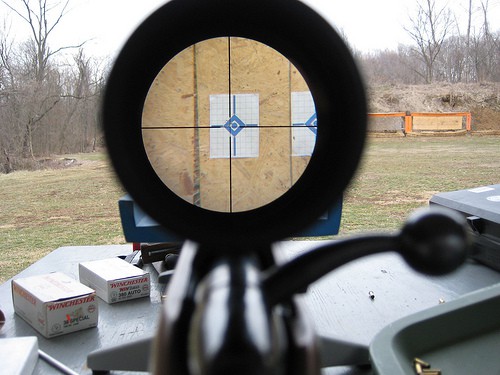 We already assume you know who your target audience is, so I won't insult you by suggesting otherwise. You may have already developed a basic persona for said audience. But one of the harder things to do as a marketer is effectively targeting your best readers.
John-Henry Scherck, Content Marketing Manager for SEOgadget, shares his firm's ingenious method. "We pinpoint influencers that follow competitors, download all of their tweets and determine what URLs they are sharing on Twitter – that's where we target our content. (Here's the whole process)."
Another important thing you should do is "take time to consider your best business prospect and then use social platforms, blogs and online publications to read comments and *listen* to what they have to say," encourages Andrea Nelson De La Cerda, CEO of The Clover Agency. "They may give some clues about what their biggest needs are when it comes to information and promotions."
6. … and Find Out Where They Live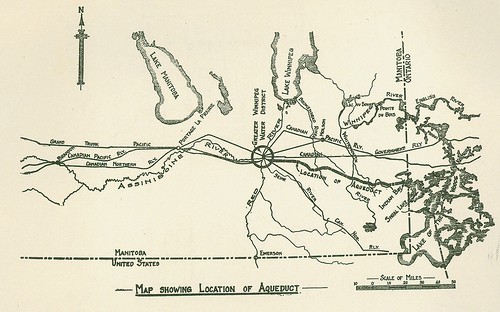 Figuratively, anyways.
"Go to where your audience is – use [those] social media channels to push your content, and allow your customers to engage with it," suggests Erin Cushing, Content Strategist at inSegment, Inc.
Essentially, discover where your readers congregate and then deliver the content they need in a timely manner so you develop stronger relationships with your customers and remain top-of-mind.
7. Include Others In Your Content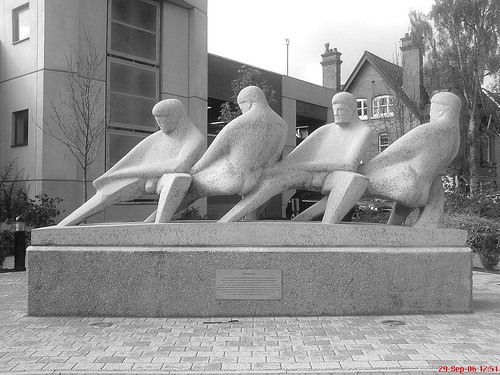 Like what I've done here, bloggers should reference industry experts who will appreciate being quoted or mentioned in your stories.
"The best way to motivate others to share your content, is to include them in the content and engage them in it," says Certo (of WebSolvers).
"One way we have found success is to write book reviews. When the authors of the books are engaged, they are often happy to share the content via retweet or a blog link/comment. In cases where those authors have large social media followings, the results can be profound. We did this recently with an author team that has a combined Twitter following over nearly 400,000 users."
The book review received ~250 unique visitors from the tweets. Imagine the possibilities if you reference many more influencers and turn them into regular brand advocates.
8. Channel Your Inner Creative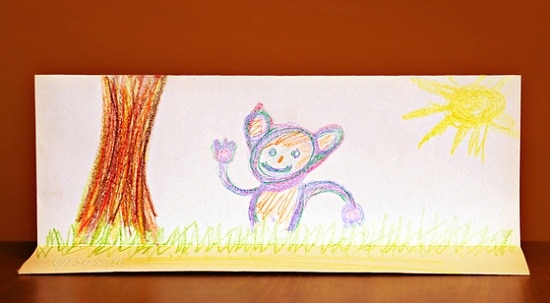 Toss out all of the formal language that puts barriers between your readers and you.
Be a real person.
"I think it's a brand's duty to act as an individual, especially when it comes to creating and sharing content. Developing a unique voice and tone is the starting place, and one of the main areas we focus on when advising a new client. Your brand should have a persona behind it; something that makes people inherently want to 'care and share,' " believes Kerrie LeBourveau-Smith, Group Digital Director of StudioGood.
"What's fun for us marketers is that nothing is set in stone – your voice can and should be a work in progress – as you gather new insights, as the seasons come and go, new campaigns come into market, etc. The more you can own your voice, continuously perfecting it, the more likely you are to pave a path people will want to follow."
9. Speed Kills (the competition)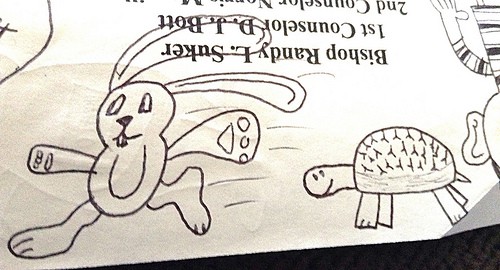 Not everyone has the resources to operate like a newsroom — constantly aware and eternally ready to jump at the latest news. Fortunately, you don't have to be.
"There is a heightened expectation for brands to respond quickly, strategically and creatively to pop culture moments, breaking news, or just to what fans are saying (good or bad) about their brand. Not every brand can have a social media war room or be an "Oreo," but they should have a solid plan in place for observing and reacting to what's happening in the world," says LeBourveau-Smith.
"What we see happening now is that some brands are responding too quickly. A recent example is the Royal Baby — nearly every brand had a witty post in place, but the collective response from the internet was not so welcoming. A tumblr blog called Royally Desperate popped up, poking fun at brands' desperate ploys."
Honestly, there's no real pressure for you to be the *first* to react to breaking developments. A bit of self-restraint and prudence will help you avoid receiving a serious social media shaming.
LeBourveau-Smith also warns, "Be cautious about being the first one out of the gate – you could end up on the other side of the fence. Being astute to the content competitors publish (and how people are reacting to it) will make you a better content creator. You may be late to the game, but at least you'll be playing."
10. Make It Pop (visually)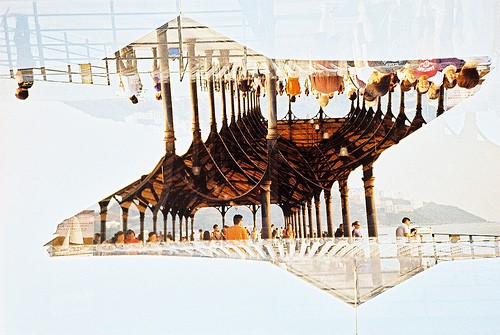 This is another obvious point (like #1) that still needs to be mentioned, especially if you plan to use these points as part of a checklist.
Deanna Ayres, Search Engine Marketing Strategist at Marketing Zen, recommends you "add a visual element that relates to the content," whether that be an image, infographic, video or Vine, make sure it is as compelling as the words coming before and after it.
The visual web is a billion dollar trend that will only continue to grow. Users love images. Make sure you're giving them what they want.
11. Caring is Sharing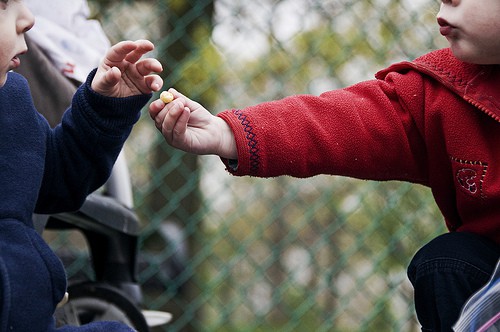 What a fitting way to end this list.
Before your readers can care about you, you must first genuinely care about them.
Of course, this requires on-going research.
At Social Good, LeBourveau-Smith says, "[the] community management team is constantly on the hunt for trends on a micro and macro level. That means digging through the weeds of Reddit and StumbleUpon, the popular section of Pinterest, Twitter chats, forums and so on and so forth. You don't need to spend hours a day doing research on viral videos, but you should at least be listening to your audience on a high-level basis. Once you are tapped in, you can use insights to drive your content strategy."
Armed with this knowledge, Yuriy Boykiv, CEO of Findr Group (which owns Gravity Media), urges brands to "demonstrate that you're listening to your consumers by speaking their language and responding to their needs.  This will not only give you the practical knowledge of what content your audience responds to, but will also lay the groundwork for ongoing engagement."
What are some of your best content creation tips? 
Image sources: 1, 2, 3, 4, 5, 6, 7, 8, 9, 10, 11