Need help driving clicks, engagement and shares? Unlock our content amplification tools. 
---
Native advertising dates further back than you think.
Years ago, lots of big publishers and many even bigger brands were doing it, but no one called it native advertising. Bloggers, journalists and advertisers referred to it by a different name: Sponsored Content.
Most paid stories revealed themselves post-2009 when the FTC cracked down on bloggers who published biased news and reviews about sponsors. The revised guidelines made it necessary for endorsers to fully disclose any-and-all material relationships with the businesses and products they talked or wrote about.
Below are 29 neat examples of "native advertising" well before anyone ever thought to call it that. Most were published between 2009 – 2012, while one even dates back to 2007.
#1 Mashable x Microsoft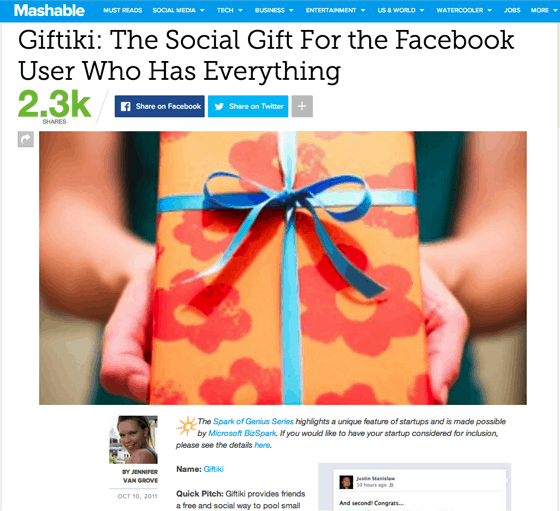 Partnering with tech-publication Mashable, Microsoft sponsored the Spark of Genius Series to gain visibility among up-and-coming startups. Here's the post shown above.
2. ReadWrite x VMWare and Intel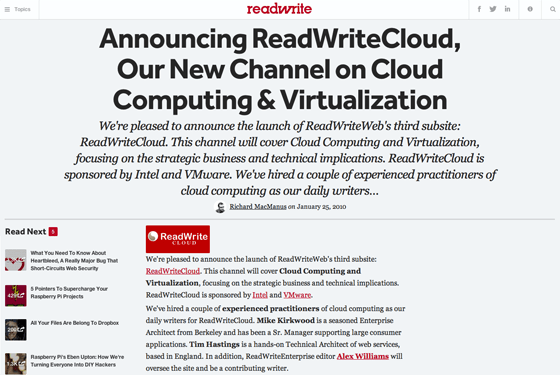 Before Richard MacManus sold ReadWrite to Say Media, he negotiated an impressive deal with Intel and VMware to launch and publish ReadWriteCloud. See the announcement here.
#3 Gizmodo x The History Channel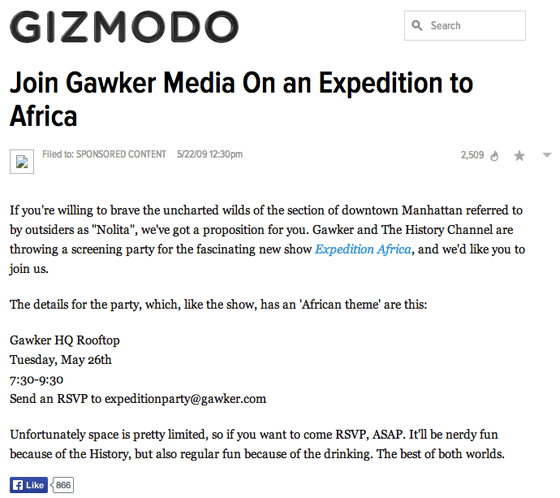 Want to go on an adventure? Gawker and The History Channel set out to take you on an expedition to Africa without leaving your couch.
#4 Boing Boing x AmEx and NBC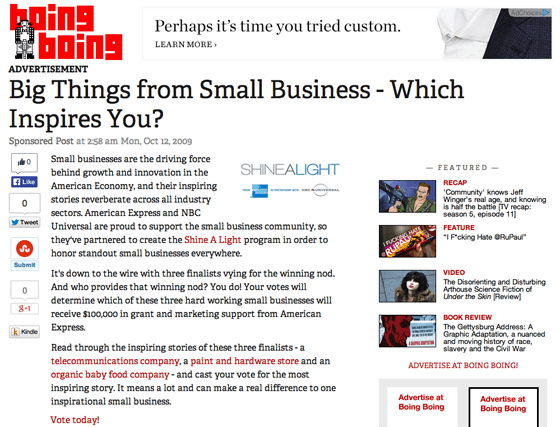 In 2009, American Express and NBC Universal created a 7-figure marketing campaign called "Shine a Light." This sponsored post was one of many from the initiative.
#5 Popular Science x Radioshack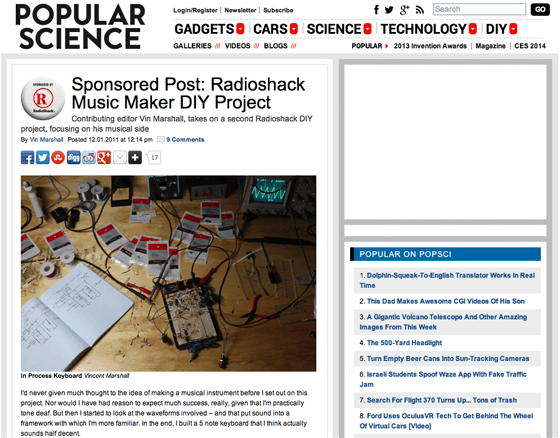 The once venerable, still-struggling electronics retailer Radioshack once partnered with Popular Science to publish an informative, evergreen post titled, "Music Maker DIY Project."
#6 Gadget Review x Olympus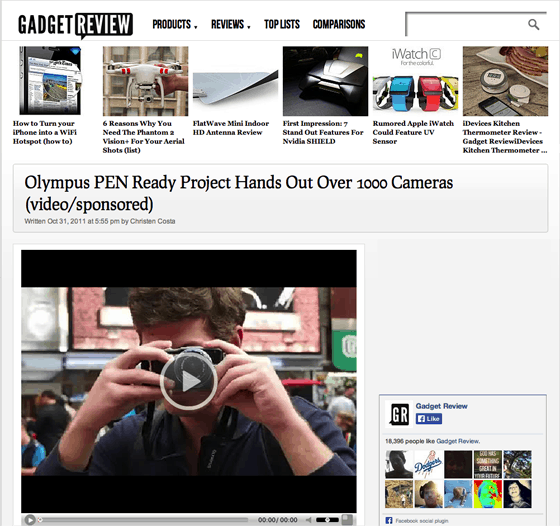 Olympus handed out 1,000+ cameras as part of the PEN Ready Project and made sure the rest of the world knew about it.
#7 eWeek x IBM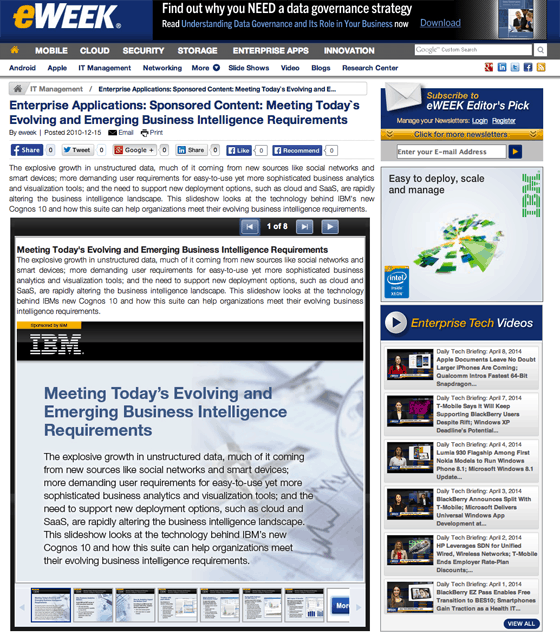 In 2010, IBM's launch campaign for the Cognos 10 made its way to digital-only publication eWeek here.
#8 Geekosystem x Bing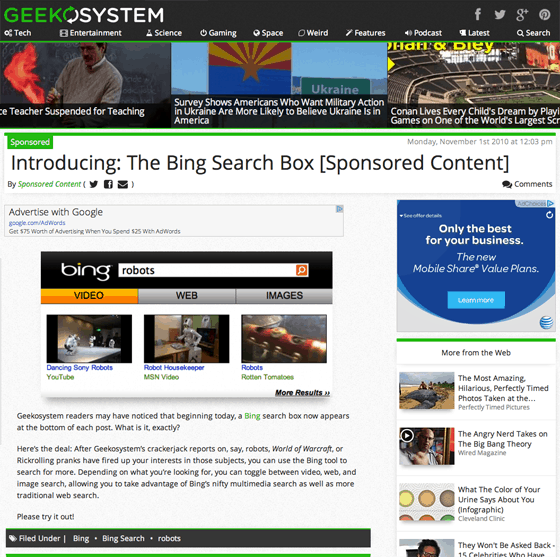 It's worth noting that the Bing search bar is no longer available at the bottom of Geekosystem posts. Also, did anyone else spot Google Adwords trolling in this screenshot? See the post here.
#9 Stuff x Jeep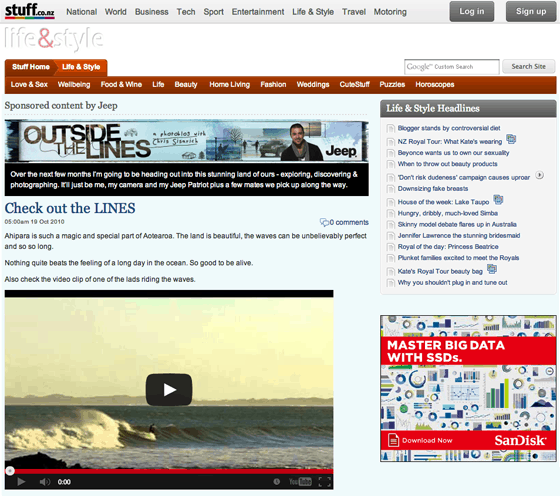 To demonstrate its outdoorsy appeal, Jeep worked with photographer and model Chris Sisarich to explore the country.
#10 BlackBook x Hyundai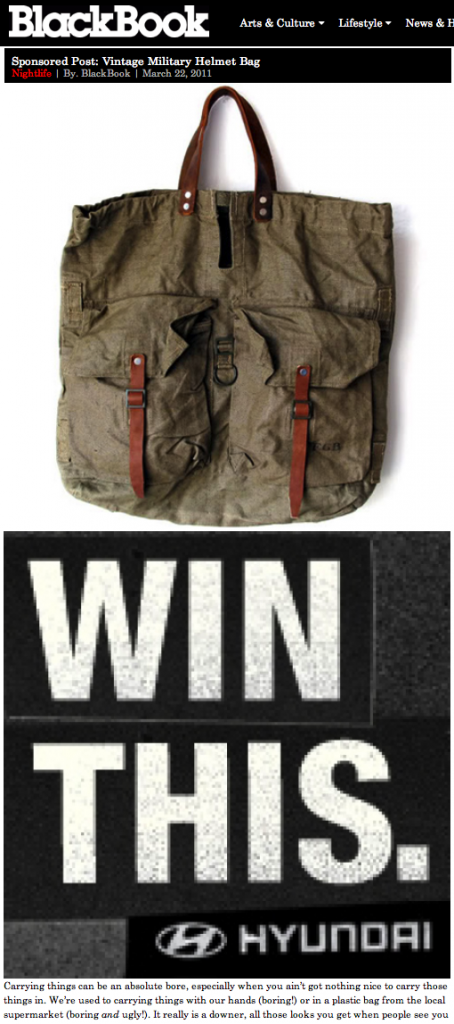 I'm unclear how this partnership makes sense, BUT I love BlackBook and I'm particularly fond of the bag here.
#11 Stylelite x Vespa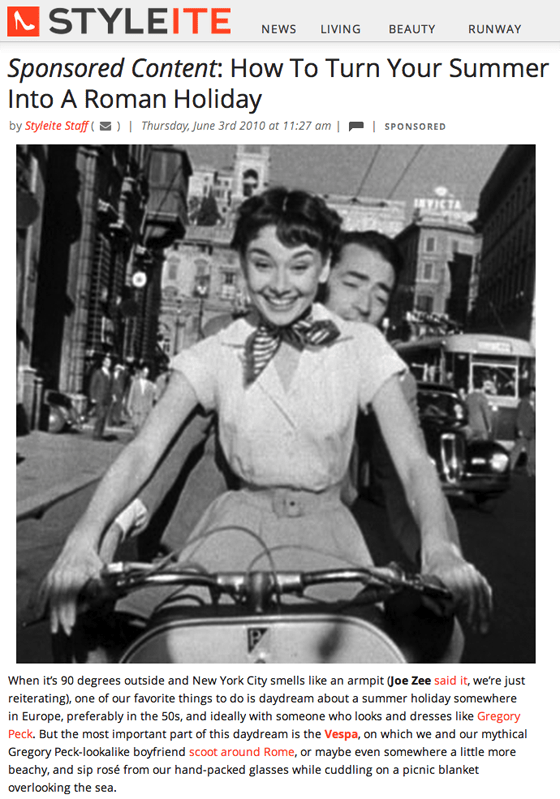 Dreaming of an Italian getaway? If you weren't, now you probably are.
#12 Motoring Con Brio x Infiniti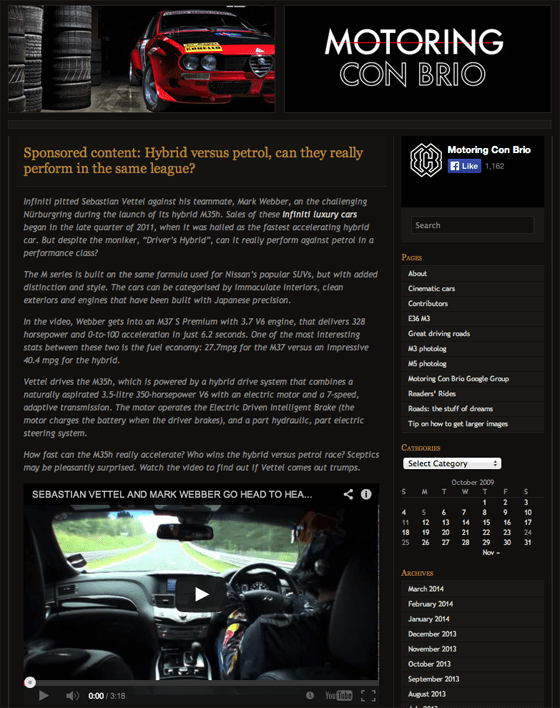 Take your pick, but don't be afraid to let Infiniti change your mind.
#13 Art of Manliness x Levi's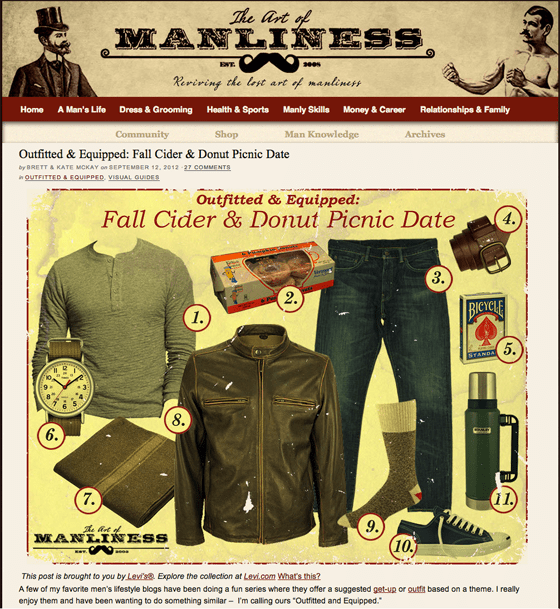 Be a better man by dressing the part.
#14 Guest of a Guest x Rue La La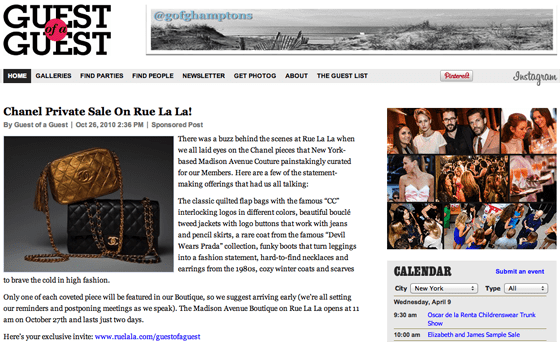 Party hard and always be fashionably late, emphasis on fashionable.
#15 The Fader x Converse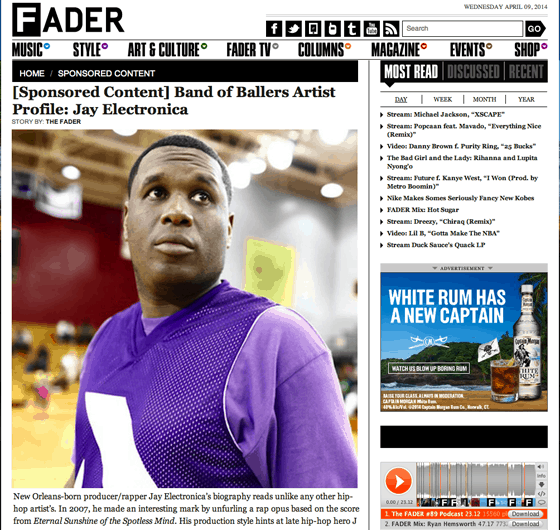 Converse knows its audience well, and makes sure it isn't in-your-face with its marketing.
#16 Michelle Phan x Lancome

In 2010, YouTube superstar Michelle Phan worked with Lancome as their video makeup artist. Talk about ROI: this video generated more than 5 million views.
#17 Fashionista x Smashbox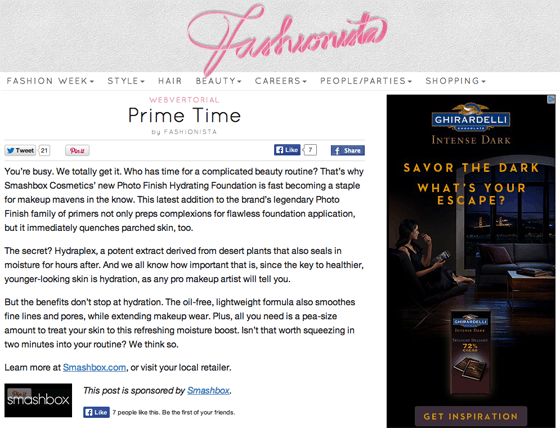 The beauty, pun intended, of native advertising is how targeted brand messages can be. 

#18 Styling You x Dove (via Nuffnag)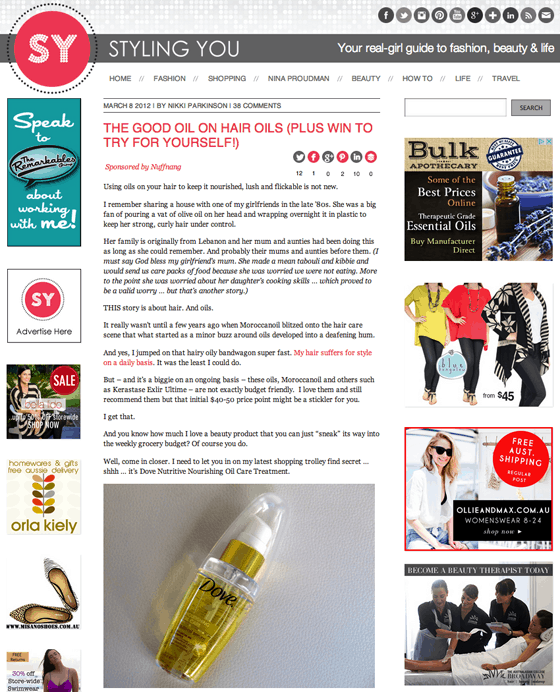 A classic sponsored competition where select readers win free goodies!
#19 The Makeup Piggy x Incoco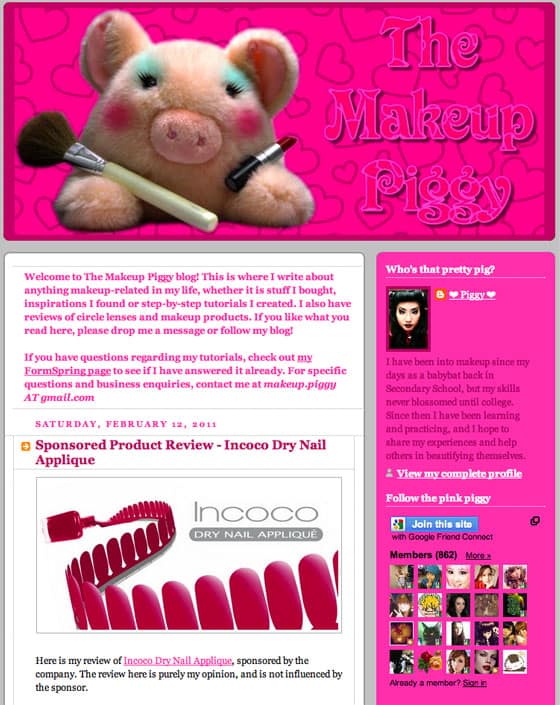 This is a fairly straightforward sponsored product review. No surprises, no gimmicks.
#20 MomTrends x Maclaren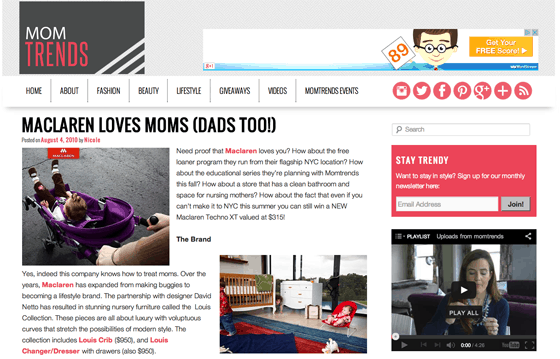 Mommy bloggers are among the most influential people on the web, and they've always known how to find (or get found by) awesome sponsors. See this promotion for Maclaren here.
#21 Mommy Daddy Blog x Hallmark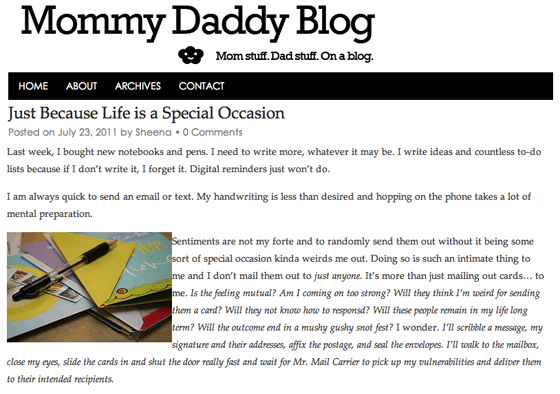 Celebrate life with the people you love and remember that Hallmark has you covered.
#22 A Practical Wedding x Hart + Sol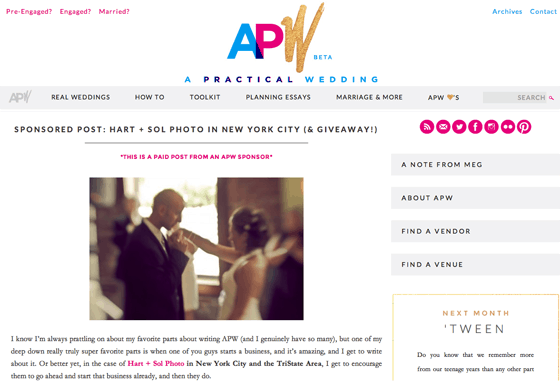 In love? Be sure to capture the memories.
#23 artist daily x Stephen Quiller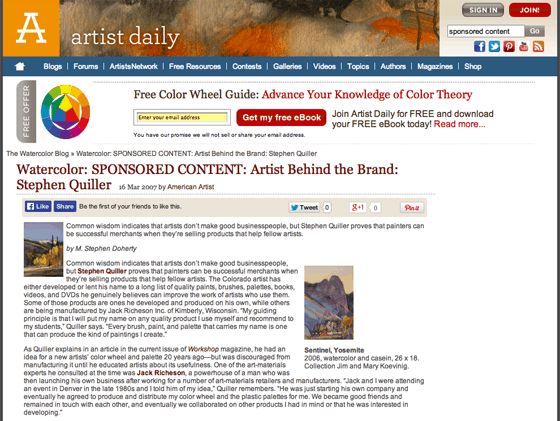 Featuring the man behind the art.
#24 Visit Philly x SugarHouse Casino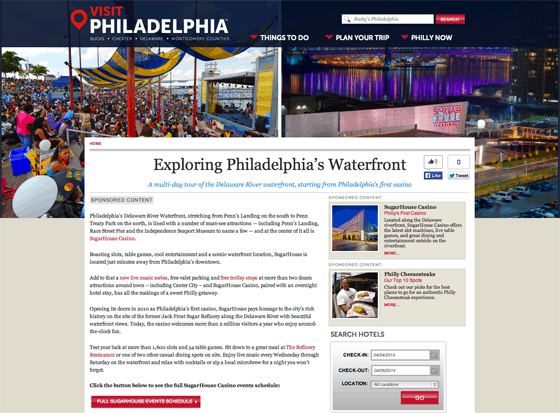 Philadephia's first casino invites you to explore the city's beautiful waterfront.
#25 Nature.com x FEI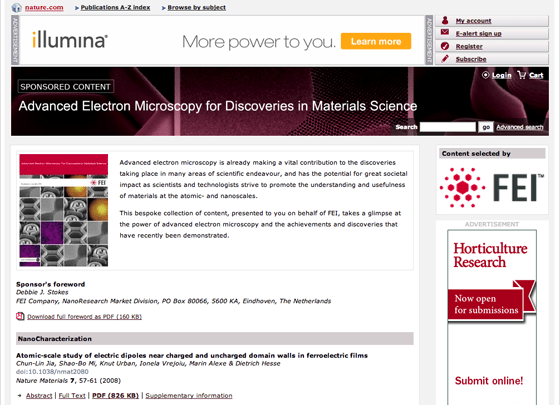 In the name of science.
#26 ModernHealthcare x Beacon Partners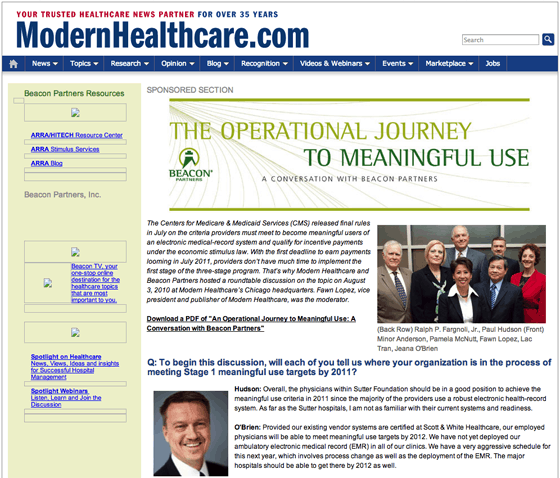 Even healthcare dabbles in native advertising.
#27 Danwei x Senator Obama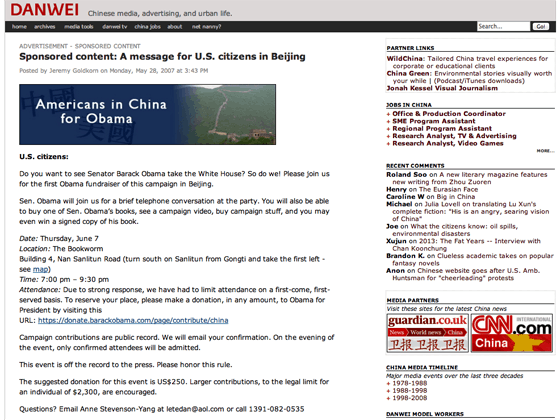 Before the man became the President of the United States, this happened.
#28 FOX 5 Atlanta x Realtor Mag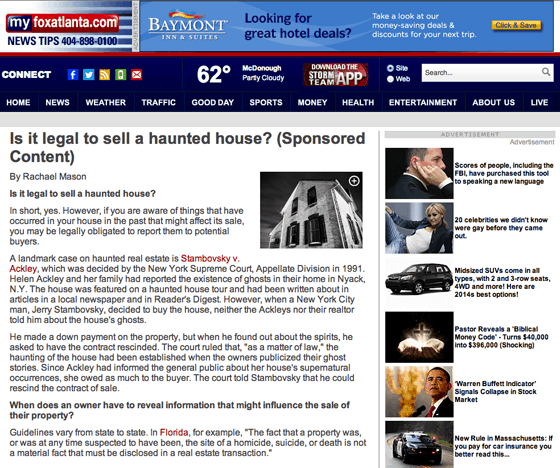 Fox News. Haunted homes… enough said.
#29 Los Angeles News Group x Girl Scouts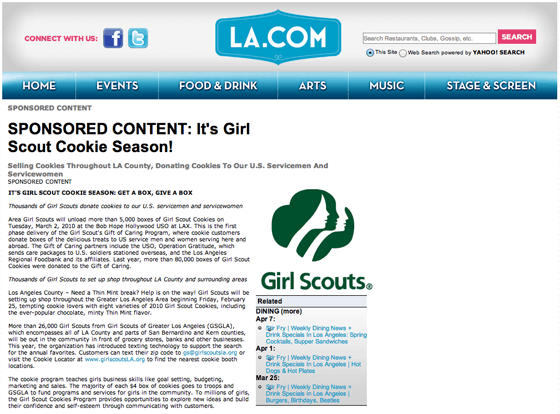 The things I'd do for Samoas…
Do you have any other interesting examples of old school native ads? Let us know in the comments below.
Also, if you want to learn more about native advertising, content marketing and social media, sign up for our weekly newsletter!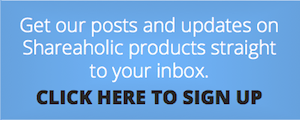 Love what we do here at Shareaholic? We're hiring! Check out our openings.