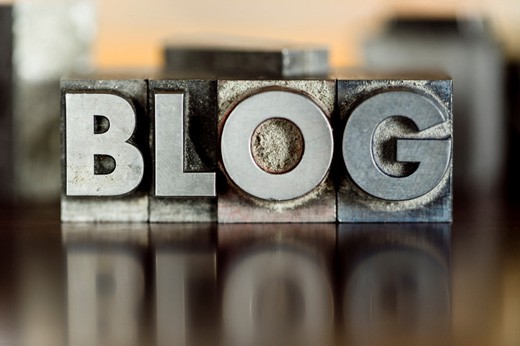 One of my favorite business quotes comes from one of my all-time favorite ladypreneurs, makeup mogul Bobbi Brown: "I'm not really type A, more like A minus."
Coordinating daily (and often twice-daily) content coming from guest posters, a freelancer and myself takes a lot of planning and organization – two things that don't come natural to myself, who has been described by others as a "free spirit." When faced with responsibility that calls for skills opposite of those that come naturally to you, I've learned that you have to counter-react and give the project an extra punch of involvement and strategy. This is where my editorial calendar comes and saves the day.
Oh, editorial calendar, you divine source of sanity and motivation. This happy place is where the content planning and assignment takes place for the Shareaholic blog. I know I've mentioned editorial calendars in several posts and guest posts, and now I realized we had an opportunity to share how we run ours around here. In this post I'll give you some behind-the-scenes tips plus a free editorial calendar template that you can use for your own blog.
Why You Need An Editorial Calendar
Simply put, people who blog more often get more traffic. But throwing content on the blog every so often without a plan of attack is like driving around aimlessly without a map. Do you know why you're publishing those pictures of the company picnic to your blog? Or are you just adding to the noise?
Ask yourself:
What are my goals for this content?
Who am I trying to reach?
Who will write this?
How will I promote this content?
These are things that your editorial calendar can answer for you.
And while this benefit of editorial calendars is difficult to measure and it probably varies from person to person, I think it's worth noting that this planning process is very motivating. The pressure to get a new post up each day can be daunting, and sometimes procrastination and writers' block win the battle. Planning ahead a week or month's worth of blog post ideas gets you really excited about writing them. Get hungry for the content buffet!
What to Put In Your Editorial Calendar
Each blog is different, but here are some things to consider including in your editorial calendar.
Due Date/Publish Date
Headline
Author
Keywords being targeted
Persona being targeted
Status: Published, Drafts, Scheduled
Link to inspiration post or research posts
Assets: Videos, Photos
Notes
UTM parameters for content promotion (can be a separate document or sheet)
Success metrics and goals
There are no right or wrong answers – it's just what matters to you and your blog. Knowing the personas I'm targeting and the status of the post are things that are really important to me, so I make sure to include that. I try to leverage the news, events, memes and trends around me for content ideas too, so that goes in as a "content themes" note. Having the UTM parameters (just Twitter and Facebook) in the same document is helpful from a mindset/workflow standpoint for me, but that's just me.
We simply use a Google Docs spreadsheet for all of this. It's easy to share with freelancers and co-workers, it's free and it does the trick. There are WordPress plugins like the editorial calendar plugin that are helpful, as well as more sophisticated paid solutions if you're looking for more robust workflow management in your editorial calendaring. Kapost is a good option for larger publishers and brands.
Editorial Calendar Example
I wanted to offer you guys an example of what this all looks like. Download a sample editorial calendar here.
Be sure to check out SocialFresh's great post on this topic and their editorial calendar example as well.
How do you plan and manage your content ideas? Let us know in the comments!