This blog post was originally posted on the SexyBookmarks' blog. Shareaholic has since taken over the responsibility for the continued development and improvement of SexyBookmark publisher plugins!
Sexy Wishlist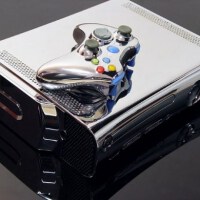 I can't tell you how astounded I am at the amount of love and support for SexyBookmarks that's floating around the interwebs! However as with all great things, there's always room for improvement!
Nothing says "I care" quite like listening to the users and making sure that I do everything in my power to make sure that each and every one of you get whatever it is that you may want in regards to the plugin (within reason mind you)! So, here's a list of features which you guys have been asking for:
Add Techmeme to the list of available sites

Add HackerNews to the list of available sites

Add Design Moo to the list of available sites

Add Wykop to the list of available sites

Add Sfora to the list of available sites

Add OkNotizie to the list of available sites

Re-integrate the "Email This" button back into the plugin with self-hosted options

Add integrated Awe.sm functionality and support

Add Migre.me to the list of available URL shortening services

Ability to choose from different plugin skins/themes to better match individual WP themes

This is one of the big ones… Many people love the fact that the plugin offers more than just a few 16x16px icons for people to click on, but they don't like the fact that the plugin doesn't work so well with some themes (especially dark backgrounds). So, we're working on incorporating different "themes" to choose from which will use different sets of icons and possibly even different types of "hover" animation functionality.

Localization of the plugin

This is another big one. Many people have been asking since v1.0 about when the plugin would be offering translations… I had originally planned to offer a text file that could be translated that I would then include in the plugin, but quickly realized that this would be more of a hassle than anything.

I am currently working on implementing the standard I18n method into the plugin. Once it's ready, any of you who offered to translate (or already did translate) the text file I had offered a while ago can feel free to offer up your translations to get the ball rolling.

Add ability to Import/Export your settings for the plugin

I am currently working in conjunction with another developer to make this idea a reality, and intend to release it soon.