This blog post was originally posted on the SexyBookmarks' blog. Shareaholic has since taken over the responsibility for the continued development and improvement of SexyBookmark publisher plugins!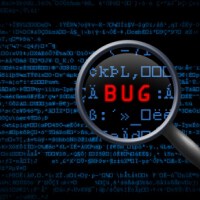 Here a bug, there a bug, everywhere a bug bug…
So this version seems to have a LOT more bugs than other versions… I suppose it could have something to do with the fact that the entire plugin has basically been rewritten from it's original format over the past few updates, who knows. Anyway, no matter what the cause, there are bugs galore!
One of these is a "recurring" bug that we have stepped on before and apparently didn't step on it hard enough because it's back up and scurrying around… Patience is a virtue people, and greatness doesn't happen overnight… (and any other cliches you can think of to insert here)
Twitter status message doesn't get encoded properly

Those of you who publish content in any of the "romance" languages please be patient, we're doing our best to find the issue and solve it as quickly as possible.

Email message doesn't get encoded properly

Two variables were missed when renaming

(already fixed in development version)

Several reports of SB not working with Thesis theme

I'm currently looking into this one due to several reports saying the same thing. However, there have also been several people using the Thesis theme who say that it works fine… There has to be a common denominator somewhere, so I'm out to find it.

Conflicts with jQuery sliders and faders

There have been several reports that the plugin causes the jQuery slider or fader of a user's theme to quit working if any of the javascript powered options are selected. (auto-center and animate-expand) – We are looking for a solution, but have yet to actually find the real problem so far.

Plugin doesn't pull correct post titles when using Shopplugin.net shopping cart plugin
I know that's a mouthful up there, so please be patient as we work our way down the list and try to find solutions for each of the bugs that have been reported. As always, if you have encountered a bug not listed here, please report it using the appropriate form listed in the menu at the top of the page.