Today we are thrilled to announce that we've partnered with our friends at Rafflecopter – who create products to help you run awesome giveaways. Whether you're a reader looking for your next great recipe to cook or a blogger hoping to find inspiration for your next post, you're going to fall in love with our Featured Publishers.
By the way, if you're a blogger and want to take advantage of Shareaholic's free tools to help you better engage your readers, boost social sharing and understand how well your content is performing, get Shareaholic for your site now.
To help you get acquainted with some of the new publishers, we wanted to introduce some of them personally to you. Here are 10 new featured publishers giving some of the best blogging tips they've got – how to run a great giveaway.
"Currently, I'm using Rafflecopter to encourage people to complete a short market survey on my blog. It's very important to me to reach people beyond my current readership, as I'm trying also to increase traffic to my site. Every giveaway needs to reward people for sharing the link with their friends. If your chances of winning decrease when you get others to enter, you're less likely to share. Rafflecopter is set up to help you reward people for sharing the news of your giveaway… and it keeps track of things for you, making it effective and easy to use."
Check out Beth's blog on the Shareaholic Careers Channel.
"I think there are a few very important things to remember when hosting a giveaway.  You need to have a good relationship with the sponsor and have in writing (email) what they are going to give away.  I've read about bloggers who've had sponsors agree to a giveaway, but not define 'what' they're giving away – and when it came time to distribute prizes, the sponsor says "well, we never 'confirmed' the giveaway".  Basically – make sure you protect yourself.  A lost prize means an angry winner which could mean a LOT of bad publicity.  As a blogger, your reputation depends on what your readers think of you.  Word of mouth goes a long way.
It's also very important to confirm your entries.  There are dishonest people in the world and some of them might find your giveaway.  You need to manually check your entries to make sure the participant actually did the tasks.  You wouldn't want to give the prize to someone who didn't actually DO anything, would you?  It feels unfair to the people who actually did the tasks.  Rafflecopter makes entering a contest easy, there is no need for people to cheat just to win.
Most importantly – remember to have fun with your giveaways.  Promote them on social media, list them on giveaway sites.  Watching the entry numbers go up is a thrill for me.  When I think about how many people are coming to see my little blog, it's both thrilling and humbling.  I feel blessed to reach that many people with my words. "
Check out Tiffany's blog on the Shareaholic Fashion and Beauty Channel.
Jeanette Nyberg, Artchoo
"When I run giveaways, I make sure I go above and beyond what they client is expecting. To do this, I treat the brand like a client. I'll communicate as much as I can with them about my timing and expectations for the giveaway, I put extra time into my post of their product, and I promote it extensively through social media.
I write my giveaway posts as much in the style of my other posts as possible, because my readers come to my blog for my voice and style, and they don't want to see some awkward post that sounds like an ad. The brands appreciate this as well, because they love to see their products woven into relatable stories.
During the giveaway, I use the Rafflecopter feature where entrants can gain extra entries for liking the brand's Facebook page or following them on Twitter, but I try to not go too crazy with offering them more than a few options for extra entries."
Check out Jeanette's blog on the Shareaholic Design Channel.
These are Aimee's tips for running a successful giveaway:
I always use Rafflecopter to manage all of my giveaways. It's so simple to set up and keeps track of all my participants so I can spend more time writing content and building relationships (and playing with Chuy!)
Keep open communication with brands before, during and after your giveaway. This will eliminate any miscommunication and builds a lasting relationship.
When working with brands, request that they ship the prize direct to the winner to save you time and money.
Provide brands with a traffic report after the giveaway to show them the success of working with your blog.
Only have one requirement for participants to enter your giveaway. You can create "bonus" entries but make it as simple as possible.
Don't forget to market your giveaway on ALL your social media channels! Don't lose the momentum! You can even have participants tweet about your giveaway to earn "bonus" entries.
 Make it fun and visually appealing by creating graphics for your giveaways.
Check out Aimee's blog on the Shareaholic Animals Channel.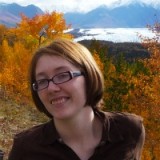 "I've found that the most important thing to do is keep it simple. Spell out prizes, deadlines, and directions in clear and easy to understand terms. Don't get caught up in feeling that you need a million ways to enter your giveaway. If you do, people visiting get confused and/or turned off. They don't want to enter complicated giveaways. They simply want to begin a relationship with the brand you're promoting. Really, that's what the brand is hoping for, too. If you're going to do your job right as well as make the process smoother and easier for you, just maintain simplicity."
Check out Amanda's blog on the Shareaholic DIY Channel.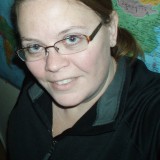 "Simplicity is key to running a successful giveaway that enhances the reader's experience, satisfies the vendor's needs and keeps me (the blogger) from going batty!  In the online world, the majority of readers skim text, so complex entries will convolute the process and sometimes turn readers away from entering. My ultimate goal is always to offer a pleasant and rewarding experience for all parties involved.  It's a delight to be able to offer readers a terrific prize package, I certainly don't want to taint the experience and have them not enter!
When I run a giveaway I make it as easy as possible to enter by either having a simple "click here to enter" or "leave a comment" as the main requirement. If I require a comment, I also make certain my blog is very comment friendly, not requiring text verification or other hoops to jump through.
I used to shy away from the "extra entries" as it complicated the process, but since I discovered Rafflecopter, I now regularly add additional entry options.  Again, I keep them very simple, straight-forward, and limited in number so that the entrant can easily complete what suits them without being overwhelmed by too many options."
Check out Barb's blog on the Shareaholic Family Channel.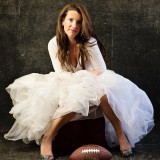 "I run a girly football site called Pigskin 'N Pearls. I have been successfully blogging since last May and was reluctant to venture into the world of contests and giveaways because it seemed complicated. I'm glad I got over my fear, because a giveaway is great publicity and relatively simple…if you go about it the right way.
Here's what I've learned:
1) Know your readers. I was approached for my first giveaway by an upscale ladies line of fan wear. It appealed to me and I knew my readers would feel the same way. Don't try to sell something on your readers that doesn't fit or that you're not passionate about. They'll see through it and you'll look like a sell out.
2) Build a relationship. I built a solid relationship with the vendor I mentioned and as a result, I am currently doing my second promotion with them. I held up my end of the bargain, delivered on my promises, and so did they.
3) Have the right tools. I used Rafflecopter for my latest giveaway and will continue to do so. I didn't realize Facebook had so many rules regarding contests, but the app takes care of all of that. It also adds the necessary legal disclosures.
4) Promote, promote, promote!
5) Engage your audience in a fun and playful way. It's a contest…who doesn't like free stuff?
6) Don't wait. Just try. And you'll figure it out along the way!"
Check out Heather's blog on the Shareaholic Sports Channel.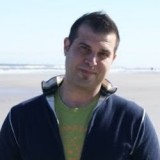 "One of the biggest and most important thing about doing a giveaway is audience engagement. You have to keep your audience actively engaged in participating and sharing the giveaway. Make a meme! One of the hottest trends. There's nothing better than making someone smile while entering a giveaway. "
Check out David's blog on the Shareaholic Food Channel.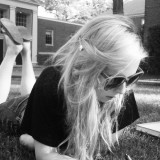 "My trick to running giveaways is knowing how to promote them. If I have a giveaway running, I probably mention it on twitter every day — using the hashtag #giveaway, of course. (You can schedule all those tweets in advance with TweetDeck or HootSuite, by the way.) Sending too many of the same promotional tweet gets boring though, and your followers definitely notice. I tend to try to sneak a mention of the giveaway into some other interesting tweet. It's a tiny bit more work, but totally worth it.
Once the giveaway is over, your work isn't finished. I like to send a note or a couple cool extras (for some reason stickers keep coming to mind, even though my audience is mostly in their 20s) to the winner. It feels like a nice thing to do, and people will remember you for it. And then they might tell all their friends how great you are. Just saying."
Check out Clara's blog on the Shareaholic Entertainment Channel.
"Although I am a strong advocate of the "content is king" blogging mantra, I am also a strong believer in using giveaways and contests as a way to draw new readers, in addition to retaining and engaging your current audience. (After all, who doesn't love free stuff?) I run at least one giveaway a month and my readers can't get enough of them! Here are my top three tips on running successful giveaways:
Give away a product or service that YOU would be excited to win. Your enthusiasm will make the giveaway that much more exciting and enticing to your readers!
Have a link to the giveaway prominently posted on all areas of your blog. A good percentage of my traffic comes from search engines and other sources that do not always lead visitors to my giveaway post. So when I began to run a special announcements section at the top of blog which links to giveaways whenever one is running, traffic and participation increased tremendously.
Tell your friends about your giveaways. It seems obvious, but so many bloggers I know fail to do this! Word-of-mouth advertising still works wonders when it comes to the world wide web, and it's always a treat to see a friend, or a friend of a friend win a giveaway."
Check out Jenny's blog on the Shareaholic Social Media Marketing Channel.
Like what you see? Be sure to explore what these bloggers have to offer and so much more on Shareaholic Channels today!