We love to help you discover the best content to share online! Sign up for our newsletter to get great content to your inbox every week.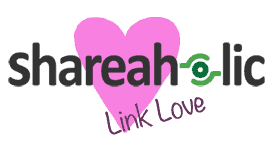 With just three days left, there is still plenty of time to prep for July 4th! We have a tremendous arsenal of DIY, fashion and cooking publishers at Shareaholic, so we wanted to share them with you to help inspire your holiday celebrations. Here are some of our favorite sites to prepare for the 4th of July.
Fashion
One of the best way to embrace the 4th of July is to dress in red, white and blue. To get inspiration for a patriotic outfit, check out these blogs:

Inspiring Pretty offers a few looks to create your look on Wednesday. I personally love the first outfit–bright red pants and a sailor-style shirt. This blog is perfect for getting an idea of an outfit you would like to wear.

Savvy Sassy Moms gives great ideas for an July 4th BBQ outfit that includes bright red pumps. The best part about this post is that it links to Savvy Sassy Moms' Polyvore account where you can purchase the pieces directly!
DIY Decorations
After you've found an outfit, you need to plan which decorations to use! Here are four great blogs for the inspiration and step-by-step process for creating the decorations of your dreams:

Tidy Mom has THE BEST collection of July 4th decoration ideas! She has scoured the internet for the best designs, and she delivers. This is definitely the ultimate DIY resource for the 4th of July.

Pretty Handy Girl has an awesome post about creating a "no-sew" patio tablecloth with an umbrella hole for the last-minute party. Any old cloth will work, but you can get a patriotic-themed design to really embrace the day.

How to Nest for Less provides creative "printables"–cupcake liners, food cards and even a pennant banner! Best of all, they are all free. This is definitely a great last-minute design that will look perfect at the party.

Creating Really Awesome Free Things also gives a roundup of July 4th DIY blogs. Some of my favorites include patriotic wreaths to hang on your front door as a way to greet your guests.
Food
If you're going to have a party on Wednesday, you can't forget the food! We love these creations from the following blogs:

Today's Creative Blog  showcases some of the most delicious desserts I have ever seen. I'm definitely creating the Strawberry Cake for Wednesday! There are some great options here to make everybody at the party happy.

Your Lighter Side
has the best dessert options for those of us trying to get
fit for the summer
. Here is a sugar-free cheesecake recipe that makes me go weak in the knees–I love all the fresh fruit!
Barbara Bakes provides a yummy-looking recipe for a Battenberg Cake. Traditionally an almond-flavored, this cake will be great for your foodie guests.
We are not Foodies has the perfect idea for grilling–spiral-cut hot dogs! Not only will your hot dogs look really cool, but there will be more room for your favorite condiments.
End up using one of these posts for your 4th of July inspiration? Let us know in the comments!