Sometimes we like to have fun with our data. Normally, we use it to show trends in referral traffic, browsers and mobile devices, but we decided to change things up a bit for the Olympics. We all know that some Olympic events are more interesting than others—usually because of rivalries between the old guard and the rookies or the heavy hitter and the underdog.
To celebrate the start of the Olympic season, we're digging into traffic data based on more than 200,000 publishers who reach more than 270 million people each month. Which Olympic athletes are the most popular? We're judging by who owns the share of search based on which searches send the most traffic to our publishers websites this past month. We've put some of the top Olympic rivals head to head. Who do you think will win both in the games and online?
Usain Bolt vs. Yohan Blake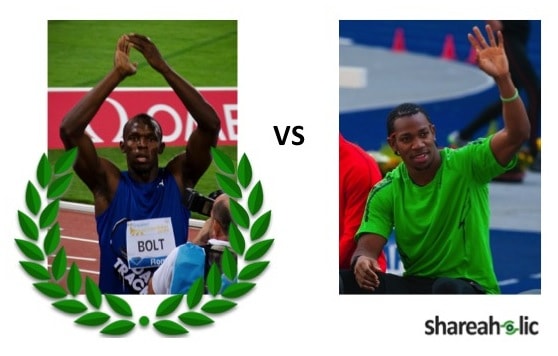 Though Usain Bolt was all the rage at the last Summer Olympic Games, Yohan Blake is giving him a run for his money on the track. Online, the race isn't even close—clicks on searches for Bolt's name send 28 times more traffic in the past month compared to Blake's.
Michael Phelps vs. Ryan Lochte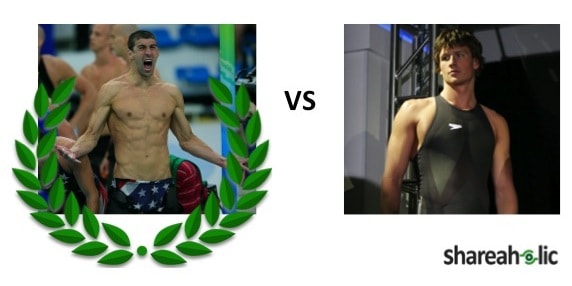 Like Usain Bolt, Michael Phelps became famous in the last Summer Olympics, but he has a challenging road ahead of him against Ryan Lochte. With Lotche's win on Saturday over Phelps, the race gets even closer. Phelps does have his share of search on his side—there are 3 times more clicks on searches for Phelps in the past month than Lotche.
Lolo Jones vs. Sally Pearson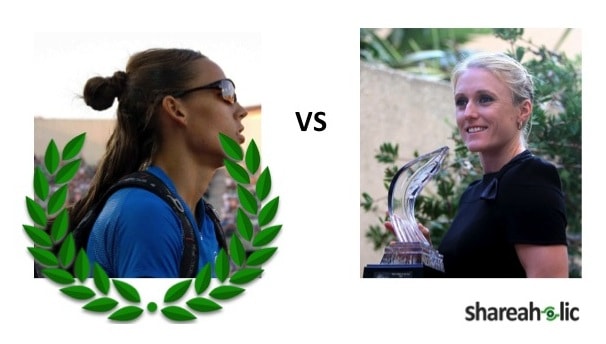 In track and field, Lolo Jones and Sally Pearson are two of the favorites at the Olypmics. Online, Jones wins the gold in share of search with more than 87 times more clicks on searches. Maybe people are more interested in Jones' love life than her incredible athletic abilities.
Jordyn Wieber vs. Viktoria Komova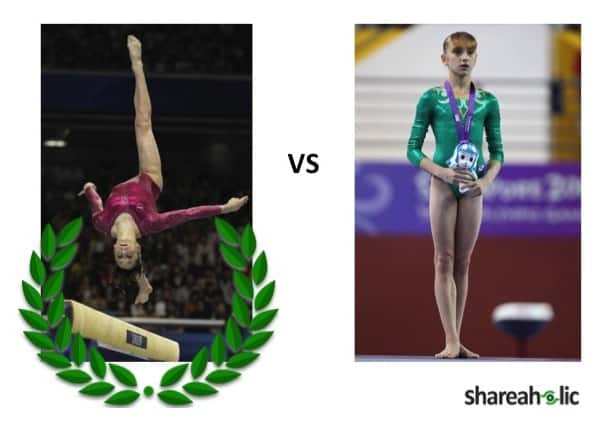 Though Jordyn Weiber failed to qualify for the American women's gymnastics team, she still rocked competitor Viktoria Komova in the battle of search with more than 28 times more clicks on searches than Komova. If only share of search was part of taking home the gold!
Sources:
1. Usain Bolt 
2. Yohan Blake 
3. Michael Phelps
4. Ryan Lotche
5. Lolo Jones
6.
Sally Pearson
Who are you rooting for in the Olympics? Share you favorite athlete's name below! 

Want to make your content easier to share, discover and measure for your website? Get Shareaholic for your website.