Today, we are excited to announce the official release of the Shareaholic for Drupal module!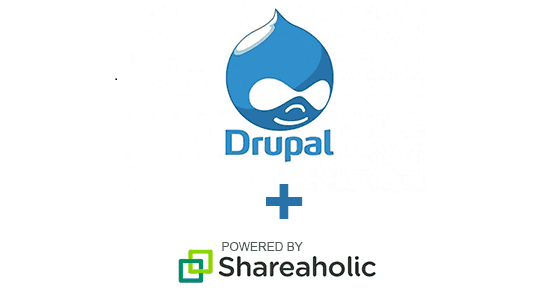 Why did we build a module for Drupal?
As you know, Shareaholic already scales to any size and already works well with all major CMS and hosting platforms like WordPress, Drupal, Tumblr, SquareSpace, Shopify, Magento, etc.
BUT we wanted to make it even easier for a Drupal powered site to get started with and integrate Shareaholic. We wanted to make it 1-click dead simple and easy, just like we've done for WordPress sites via the official Shareaholic for WordPress plugin — which is now powering hundreds of thousands of WordPress sites.
What will you get?
With the new official Drupal module, Drupal users get access to our full suite of Shareaholic tools, with specialized customer support — all for free.
You will no longer need to fiddle around with HTML or JavaScript to use Shareaholic on your Drupal site. We've done all of the hard work for you, and installation is quick and easy.
With Shareaholic for Drupal, you will get: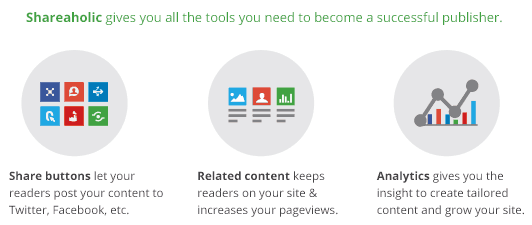 Share Buttons: Makes it 1-click simple to share articles, images, comments, purchases or other activities from your site to Facebook, Twitter, Pinterest, LinkedIn, and more.
Related Content: Increases engagement and time on site by highlighting relevant content that may not otherwise be discovered from across your site.
Social Analytics: Provides you with important actionable metrics including insights into how your content is performing, who's sharing it, and through which channels.
Shareaholic is also:
100% mobile-ready: which means we deliver an awesome experience for all of your visitors regardless of whether they're visiting your site from a desktop, mobile or tablet.
Fast, secure and reliable: All our code is engineered using industry best practices to make it as responsive and unobtrusive as possible. Also, don't worry about requiring additional hosting. We process everything on our servers, because you have more important things to worry about.
Privacy first: Helps you with EU / UK Cookie Compliance
…and many more neat features!
Add Shareaholic to your Drupal powered site today — for free »
It should take less than 5 minutes to install and setup.
ps. want Shareaholic to improve even faster — we're hiring!