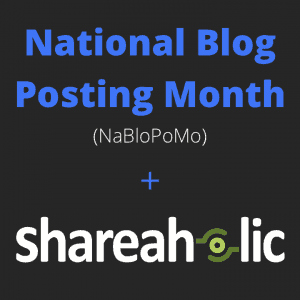 One month ago, a challenge began—for the entire month of November, bloggers all over the world were going attempt to post every single day of the week.
National Blog Posting Month (NaBloPoMo) isn't for the faint of heart. Blogging every day takes creativity and dedication—those who managed to complete this challenge deserve a gold medal (or maybe just a badge for their sidebar).
While there is a certain pride that comes with posting every single day of the week, you still learn a lot about yourself and your blog by attempting NaBloPoMo in the first place. Even if you technically "failed" NaBloPoMo by not posting every day, you could have discovered your optimal writing process, the best social networks to promote your content, or some other bloggers who inspire you to write better.
I got a chance to catch up with some of our NaBloPoMo bloggers and here were some of the big lessons they learned:
1. Focus on creating quality posts.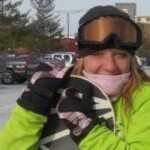 Stephanie Dorman, How Many Frogs?
I think the biggest lesson I learned is that quality is definitely desired over quantity for content.  Some of the days during NaBloPoMo I was posting just because I had to post – and if I had to do it all over again, I would definitely want to post things that were engaging rather than put up a random post.
2. Block out a little bit of time each day to blog.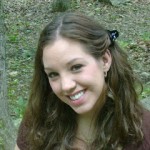 Cassie Skidmore, Our Foto Friendly Family
The biggest blogging lessons I have learned in participating in my first NaBloPoMo is not to put too much pressure on yourself and try to schedule 30 minutes a day to write your post. Because I have a little one, I found there were some days that I would skip blogging out of exhaustion and would catch up over the next day or two and still be "on track".  It's not an easy challenge but once you get going, your ideas will pour out of you and you will have a great sense of pride in the perseverance of your work.
3. Set a schedule and stick to it.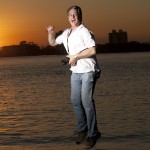 Robert Munden, Robert Munden Photography
The biggest thing I learned was that you really have to have your daily routine in order. I have no problem planning what I want to blog, but what I found was that my life got in the way sometimes and I would completely miss a day without realizing it.
Even though I did not manage to post every day, the challenge made me think of making my blog a serious part of my work practice and that is something that I had not been doing.
Now that I am getting into the habit, I will be blogging at least 3 times a week from now on. It has noticeably increased traffic to my site and I am sure with some more practice I will be able to convert more of the visitors into sales.
These were just some of the lessons we learned—if you participated in NaBloPoMo, what did you learn this month?
Last, but Not Least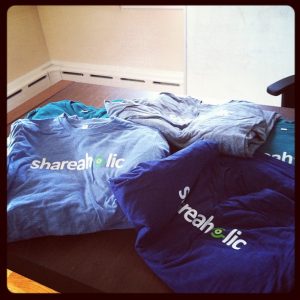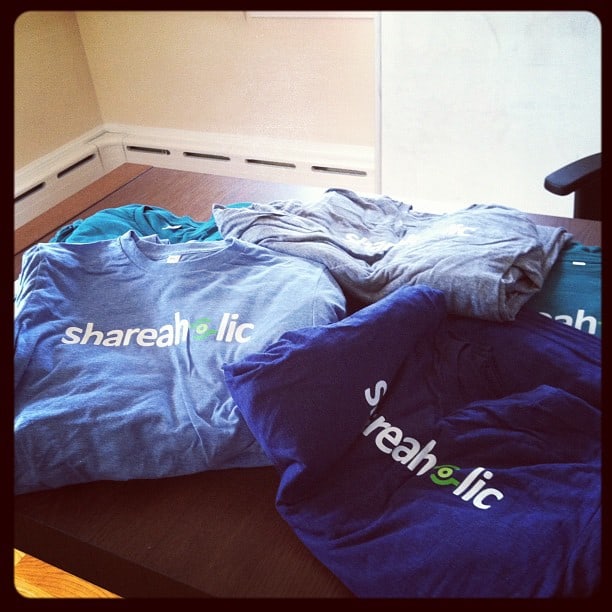 As part of our NaBloPoMo festivities, we are giving away three t-shirts to our NaBloPoMo email subscribers! Here are the lucky winners:
Huge congrats to Jeff, Meegan and Natasha, and thank you to everyone who chose to link up with us for National Blog Posting Month! See you next year. :)