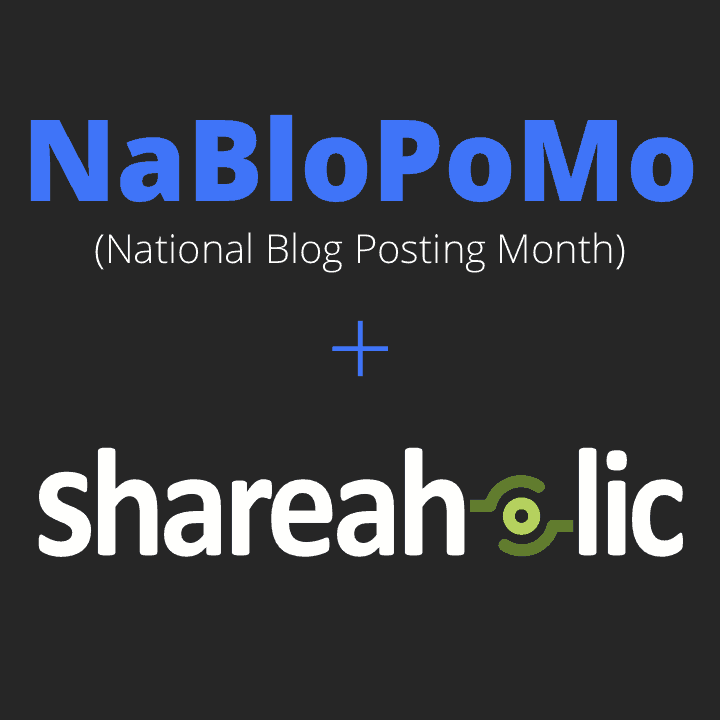 While there's no set rule that blogging every day gets you more pageviews, but it can be a great way to hone your blogging process and potentially grow your audience in the meantime. Forcing yourself to blog every day may help you realize that you write best at 5 a.m. in the morning in your pajamas with a half-filled cup of lukewarm coffee…or whatever floats your boat.
For those of you who want to tackle this amazing adventure, you're in the right place at the right time. Every November, bloggers band together from all over the world in BlogHer's National Blog Posting Month (NaBloPoMo). Their goal? Put up a new blog post every day, whether it be a photo, video, quote, quick thought or your life story. BlogHer keeps a blogroll of participating blogs, gives out amazing prizes every day and sends out weekly newsletters of the top posts of the week.
Pretty cool, huh? NaBloPoMo is super easy to join. If you're interested in the goodies available from BlogHer, make sure to add your blog to their blogroll and you're ready to go. Otherwise, all you have to do is blog every day for the month of November!
Shareaholic's Here to Help
While it may be daunting to try to produce some sort of content every day, you've got some tremendous resources available to help you along the way, including Shareaholic. Through managing our own blog and watching our own publisher network of 200,000 websites and blogs publish amazing content, we know what it takes to publish content every day and we're ready to help others do the same.
Here's the plan:
Motivational Emails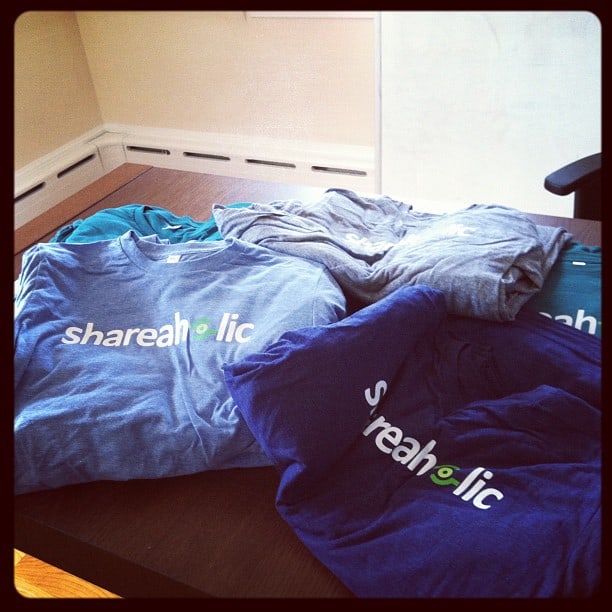 To keep you motivated and on-track with your blogging goals, we'll send you a short and sweet email with a blogging tip of the day three times a week. We won't fill your inbox with jumbled email newsletters–we'll just keep you pumped about cranking out quality content.
At the end of the month, we'll select three lucky subscribers to win Shareaholic t shirts for all of their hard work in NaBloPoMo!
Twitter Chats
We'll be around to chat on Twitter, Facebook and Pinterest every day–check in with us with the #SHRnbpm hashtag with questions about blogging, your blog post for the day or to discover other Shareaholic bloggers participating in NaBloPoMo.
We'll also host two Twitter chats to check in about your progress, share your tips and tricks for blogging with others and meet some of the other Shareaholic bloggers involved–once on Friday, November 16 at 3 PM EST and another on Friday, November 30 at 3 PM EST.
How You Can Get Involved
To link up with us during NaBloPoMo, sign up for our emails through the form below and join us on Twitter at #SHRnbpm. After that, post away!