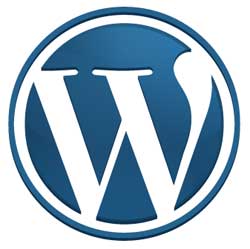 Develop WordPress sites or write for a WordPress blog of your own? Use Shareaholic for WordPress.
What's the latest theme in themes? Responsive design. According to HubSpot, mobile internet users will reach 113.9 million in 2012, up 17.1% from 97.3 million in 2011. Websites need to prepare for this shift in browsing behavior by offering a content consumption experience that is just as enjoyable on a Macbook Pro as it is on an iPad. Responsive WordPress themes accomplish this by reacting to the device they are being displayed on and presenting the content in the most user-friendly way as possible.
Here are 5 gorgeous responsive design WordPress themes that are well worth your consideration.
1. Knead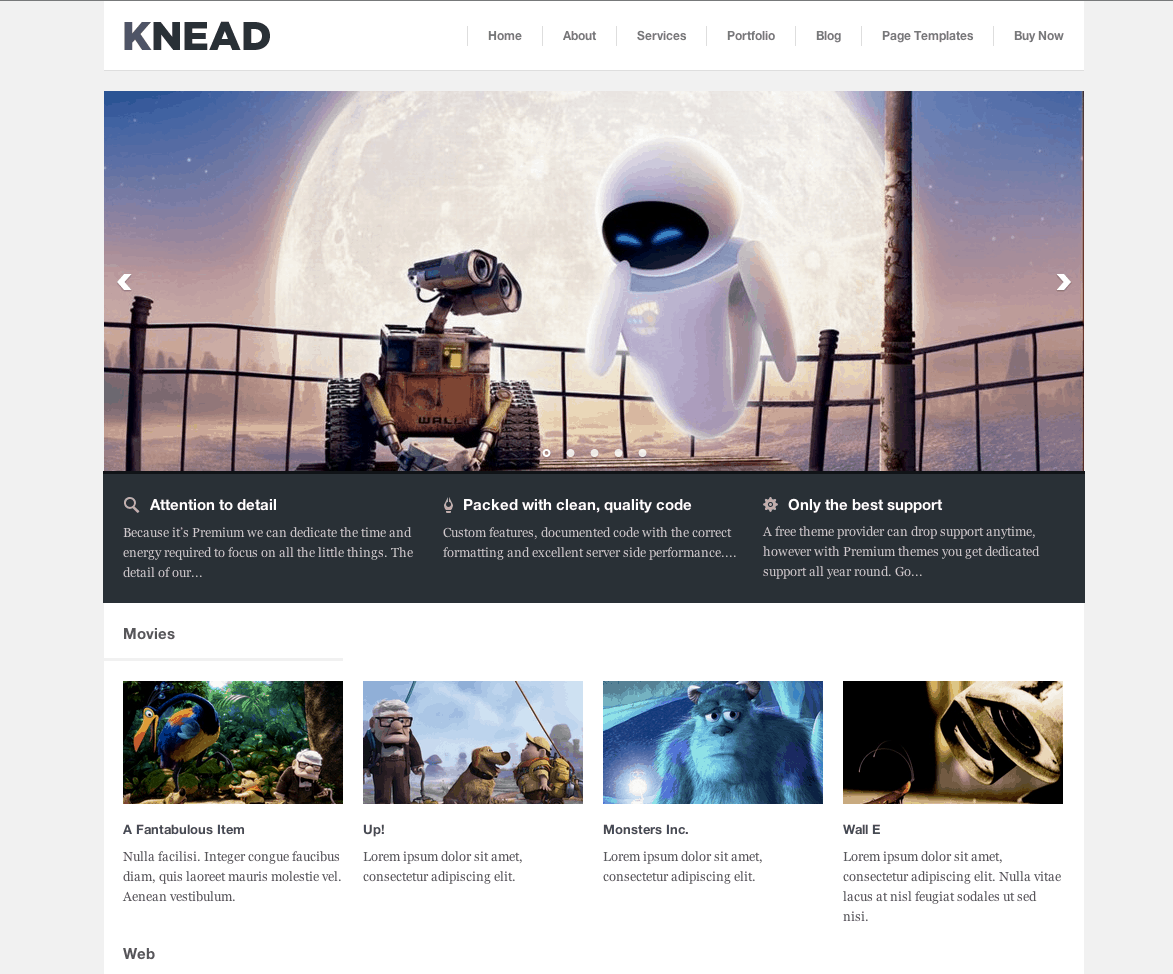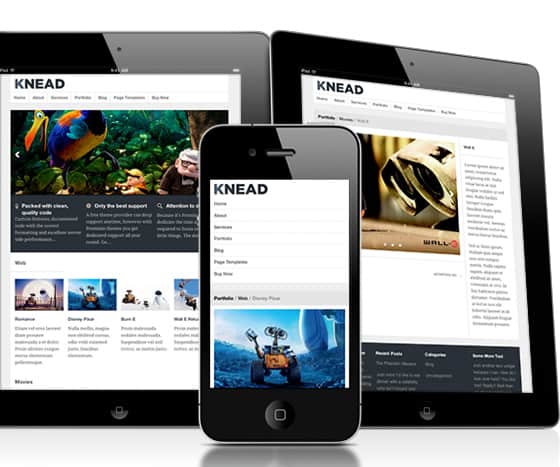 Knead is ideal for displaying your portfolio and services, be it video, photos or writing. It's "device agnostic," so you can rest assured that whoever visits your site will have the best browsing experience possible. It comes with two color schemes – light or dark – and features automatic image resizing and logo input.
Details | Price $30
2. Adam & Eve

This sweet theme is well suited for wedding websites. Chronicle your love story and allow your friends and family to enjoy the romantic tale from the comforts of their desktop or the convenience of their mobile device.
Details | Price $49
3. Blogging News

Blogging news is ideal for news websites and blogs, featuring a thumbnail generation feature and powerful SEO management system. It not only works well across devices but also is compatible across various browsers, making your content easy to consume for an even broader audience.
Details | Price $49
4. Buro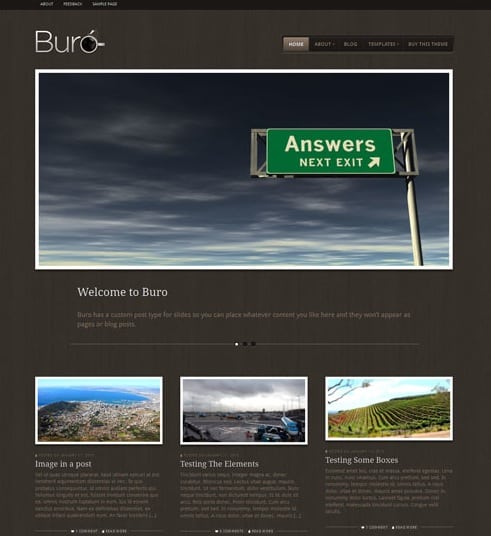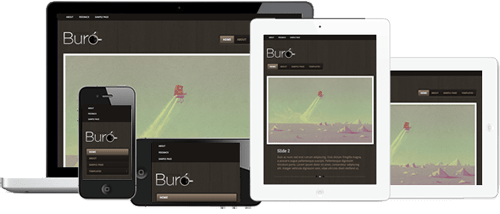 The delicious coffee-flavored design optimally displays your website on all resolutions and browser widths. With Buro, you can customize typography in the theme to suit. There is full support for Google Fonts in the font selector. The theme offers a custom homepage, custom widgets and various color styles. Additionally, there is a Woo Commerce child theme edition of Buro for e-commerce websites.
5. Grido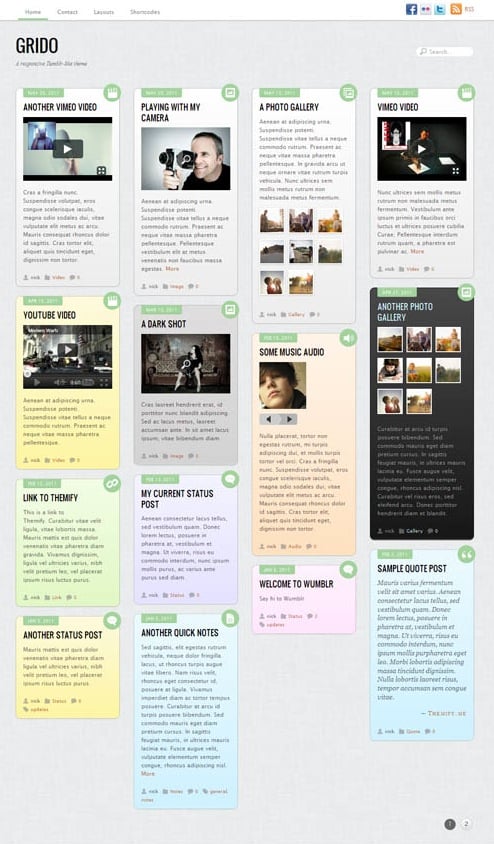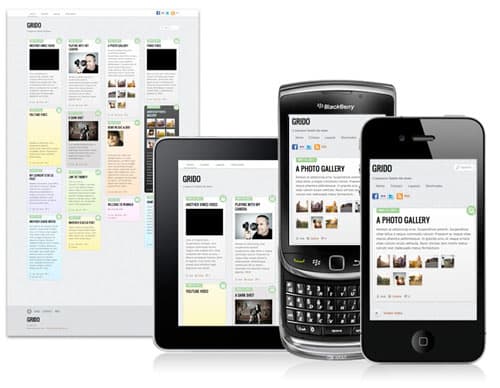 Grido is a responsive WordPress theme with a Pinterest flare. The "post-it note"-like modules automatically re-size and re-stack depending on the width of the browser. Grido offers list view, seven theme skins, and multiple grid layouts and various other theme options.
Details | Price $39
What new responsive WordPress themes have you checked out? Let us know in the comments.
Developing for WordPress or blogging on a WordPress blog of your own? Check out Shareaholic for WordPress.