Blogger isn't just for beginners, but it's so simple to use that it may be an ideal blogging platform for you to get started on. Blogger offers an easy-to-navigate dashboard that is ideal for new publishers. Blogger also has free domain hosting and offers 1G of free photo space through Picasa.
Best of all? You can enable Shareaholic's social sharing buttons on Blogger. With four styles of social sharing buttons, you'll surely find on that matches whatever design you choose for your blog, and it's very easy to get the design you want with a great Blogger template. There are many awesome Blogger templates available for absolutely free. Here are 8 worth checking out:
1. News Publish
This is one of my favorite free Blogger templates out there. Adapted from a similar WordPress theme, News Publish is a clean and professional 3-column layout with plenty of sidebar space for ads, Twitter support and more.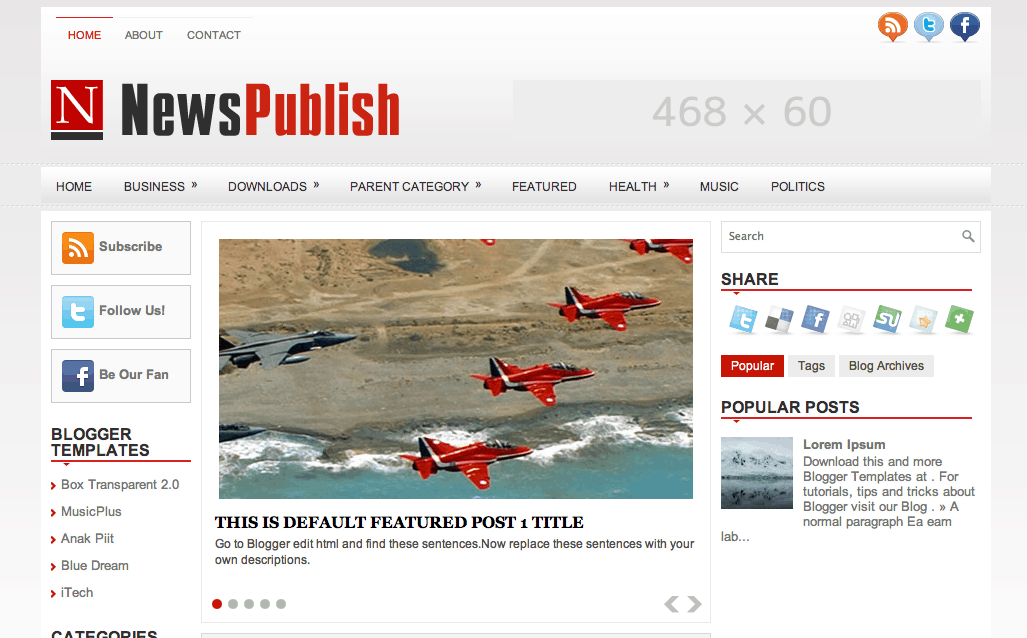 2. White Magic
White Magic is a great free Blogger template for photographers using you're Blogger website for an online portfolio.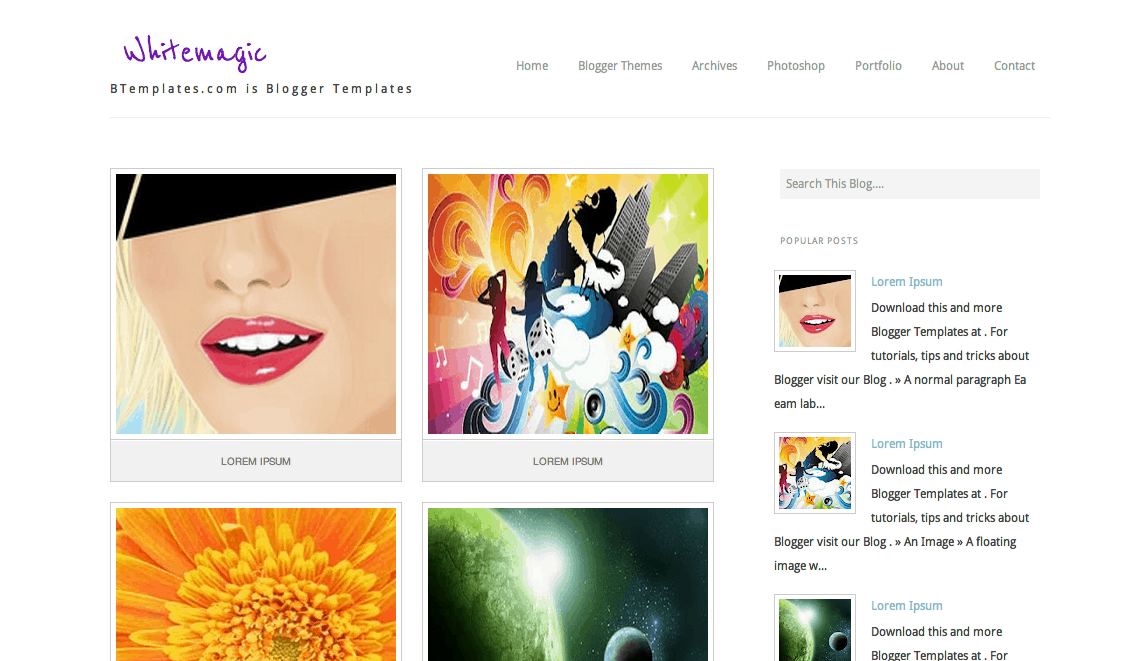 3. Retro Chic
Retro Chic is girly, but still clean cut. It has a 2-column format with a right hand sidebar.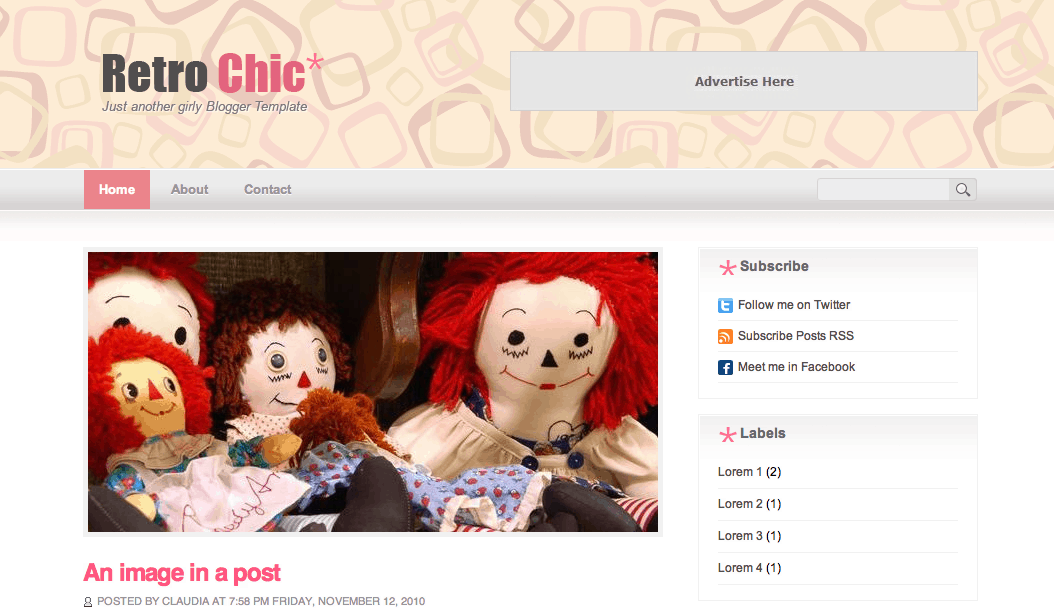 4. Retro Chic
This vintage-style theme has a masculine and stylish blue color scheme. It offers many great features: a latest or featured post section, about me section in the header, Top Menu, Disqus comments and much more.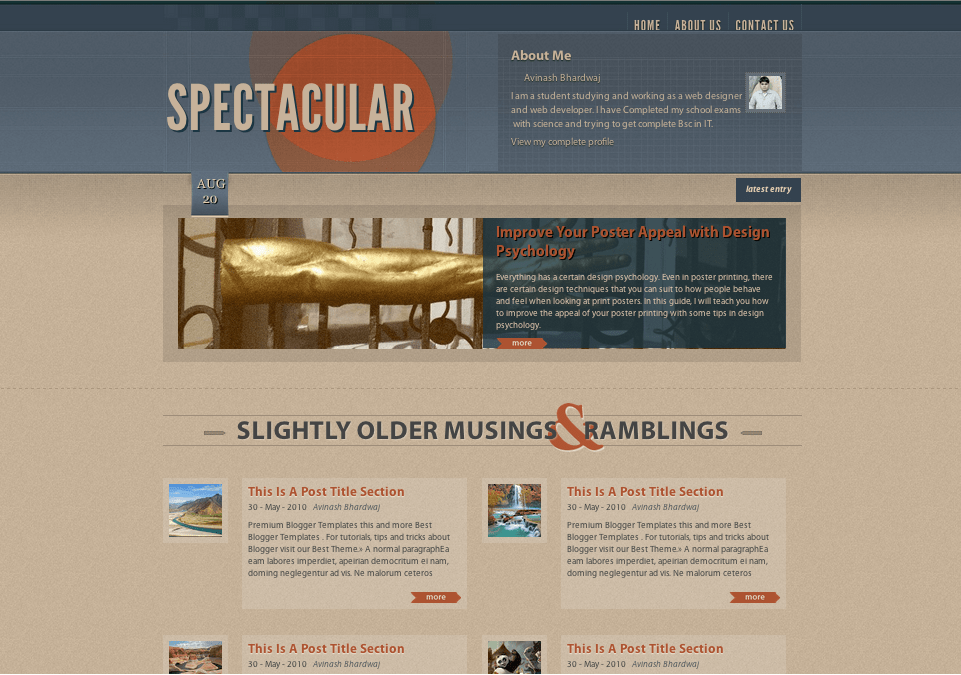 5. Tag Magazine
This template has a professional magazine design that is great for any blog. It features two navigation menus above and below the header image. Should you choose to sell ads, this theme includes plenty of space (480*60) for a banner ad setup with Google AdSense.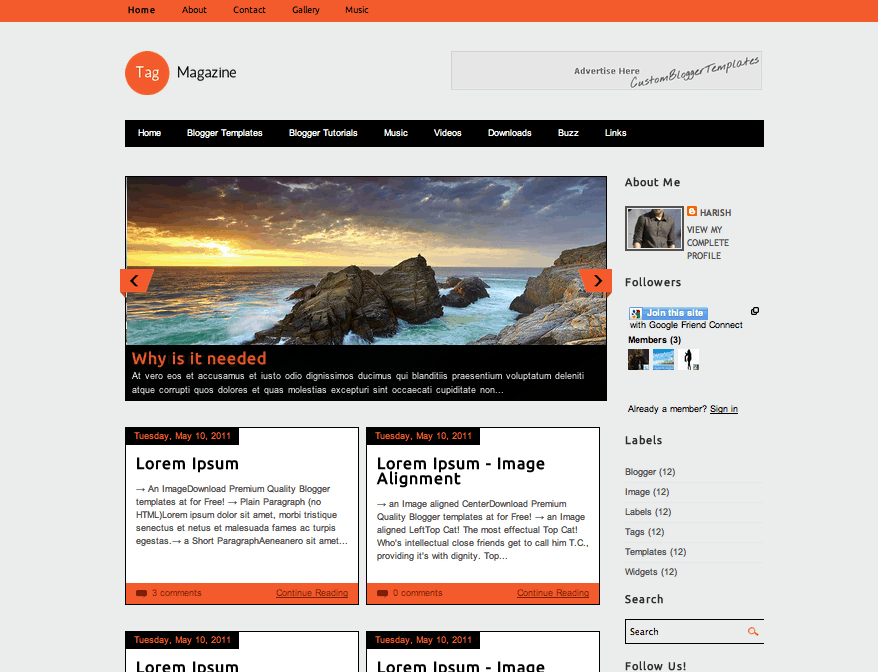 6. Casandres
Casandres is a 2-column style layout with a pink and white color scheme. The top-bar navigation includes social media follow buttons, and the main page includes an attractive slideshow to show off your most recent blog posts.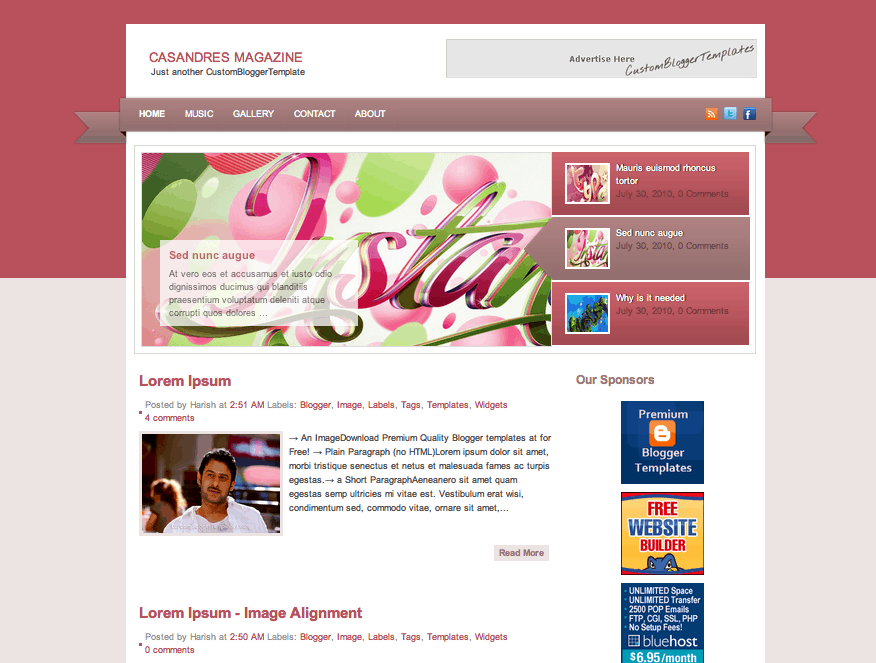 7. Keep It Simple
Keep It Simple is light and airy. This free template has 3 columns with a right sidebar. Makes you want to create a nature blog, right?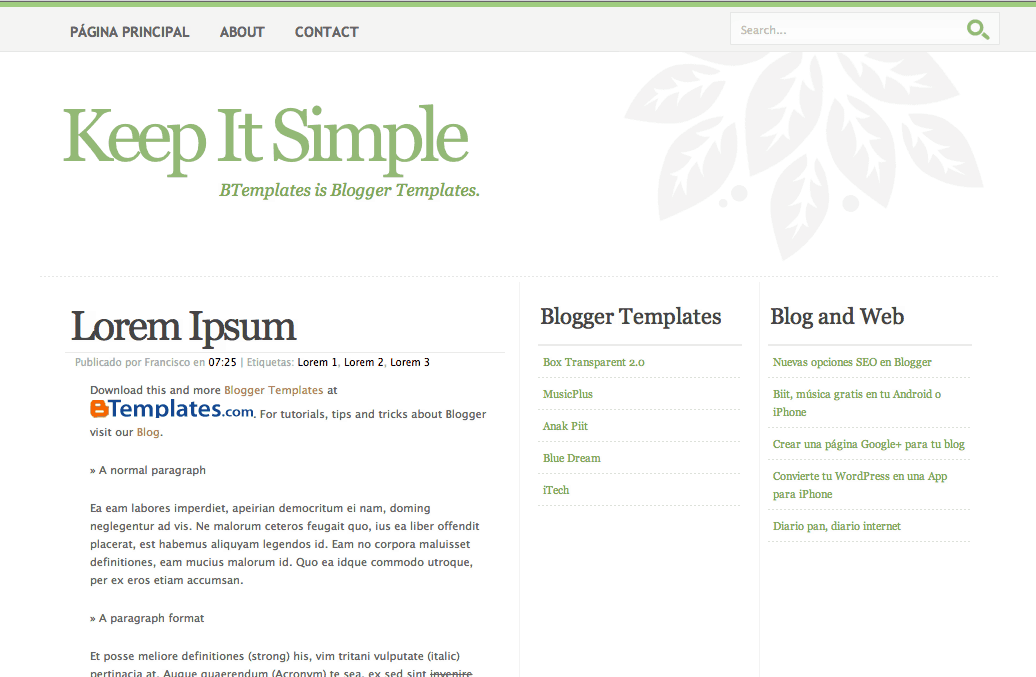 8.Google Chrome
The Google Chrome Blogger template is simple, but not boring. It would be great for a professional blog. It has a 2-column layout and an interesting page navigation – it almost looks like little tabs in your browser.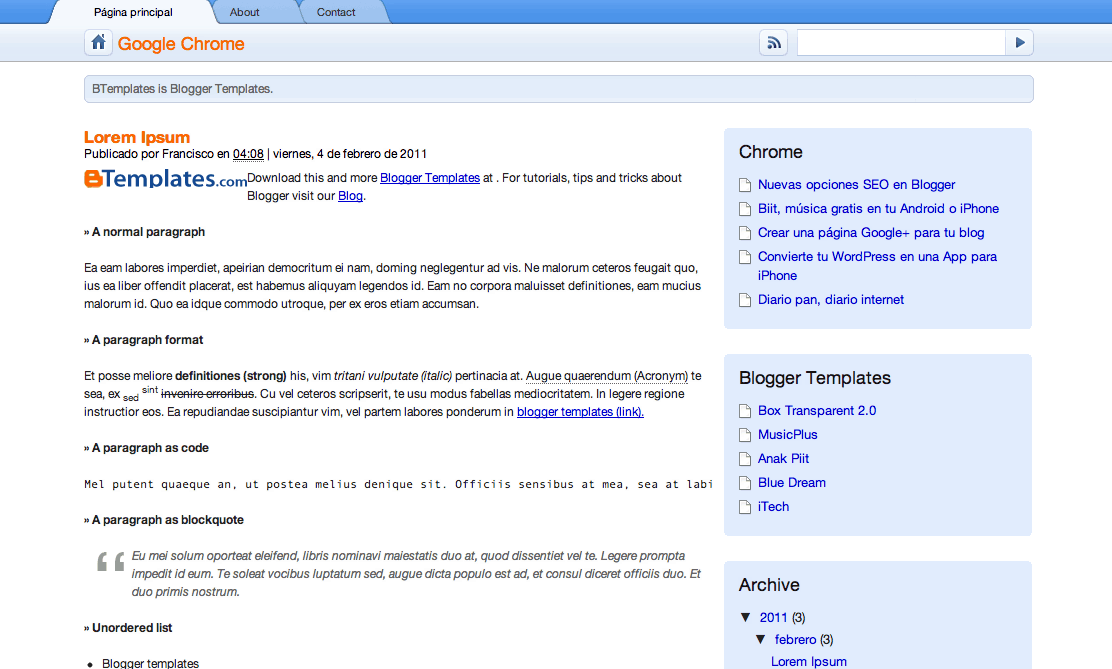 Download Google Chrome (Blogger template).
What Blogger templates do you like? Let us know in the comments!