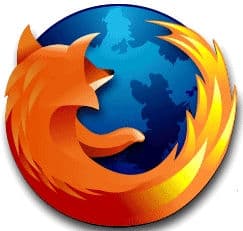 Looking for a great social sharing option for Firefox? Get Shareaholic for Firefox here.
We were so excited that our friends from Make Use Of featured Shareaholic as a top Firefox extension. Clearly Shareaholic for Firefox is our favorite Firefox extension, but we wanted to share the love.
Here are 10 more Firefox extensions you've got to check out.
1. Shareaholic for Firefox
Use Shareaholic to share to more than 200 social networks.
2. Wisestamp

Wisestamp adds social network links to your emails.
3. Rapportive

Rapportive is social CRM for email. It shows links to your email contact's social profiles in the sidebar of your email.
4. Vertical Toolbar

Vertical Toolbar saves you space. Move your extension icons to the left of your window to keep things tidy.
5. Measure It

Measure It enables you to draw a ruler across any webpage to discover the width, height, or alignment of page elements in pixels. Helpful for designers.
6. Zotero

Zotero helps you collect, bookmark and cite your sources for research.
7. gTranslate

Quickly translate text with gTranslate. Simply highlight the text and right-click it to tap into Google Translate's translation powers with this extension.
8. Xmarks

Never forget your place again. Keep your bookmarks, and open tabs backed up and synchronized across computers and browsers.
9. SurfOn

Use SurfOn to move one set of tabs from any computer or browser to the next.
10. ColorZilla

ColorZilla is a helpful tool for developers. It has an advanced color picker, eye dropper and gradient generator to help detect and create colors for the web.
What other Firefox extensions do you like? Let us know in the comments.
Looking for a social sharing extension for Firefox? Try Shareaholic for Firefox.