Sharing is caring, duh! We created Shareaholic to make it easier than ever for you to share the shocking, funny, beautiful and though-provoking things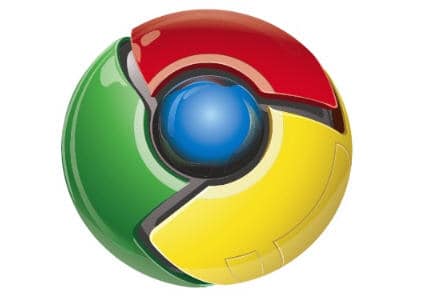 you discover on the internet each day. If you're a Chrome lover, we created three extra goodies for you that will help you share to specific social networks.
Why use extensions? For those who aren't familiar, extensions super-power your browsing experience. Extensions help you share and discover new things without ever having to leave the page you're checking out. There's an extension for just about anything. There are extensions that let you check up on the news, manage your to-do list, or even take a screenshot of the page you're checking out. Shareaholic offers extensions that help you share. Here are three Chrome extensions to try:
1. Facebook Chrome Extension by Shareaholic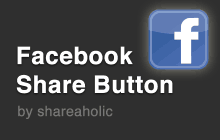 With the Shareaholic for Facebook Chrome extension, you can share exclusively to Facebook right from your Chrome browser.
2. Twitter Chrome Extension by Shareaholic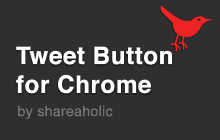 Use the Shareaholic Twitter Chrome extension to send Tweets of your favorite links to your followers.
3. Pinterest Chrome Extension by Shareaholic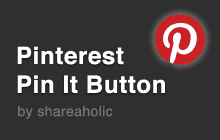 Are you pinning yet? Join social media's latest trend and pin the most interesting photos you find on the internet with the Shareaholic Pinterest Chrome extension.
4. BONUS! Shareaholic for Chrome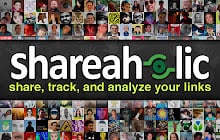 Want to be able to share to Twitter, Facebook, Pinterest and more than 200 other social networks with one icon? The Shareaholic for Chrome extension is just the ticket. You can manage the networks you share by logging into Shareaholic and going to Accounts/Services.
Chrome offers a myriad of settings and tricks worth exploring. In addition to extensions, there's a "searchable" address bar and fun themes to make your internet surfing a true experience.
What Chrome extension can you not live without? Let us know in the comments!
Want to share to Twitter, Facebook, Pinterest and more all with one extension? Get Shareaholic for Chrome.