Effectively boost social sharing and reader engagement with Shareaholic's highly specialized suite of tools for your site. Get it for free here.
Hey, I just liked you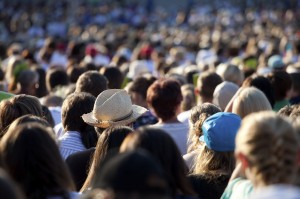 & this is crazy
But here's my comment
So reply, maybe…
The internet is plagued with missed opportunities for engagement and relationship building. Every day, millions of people publicly open the doors for conversation only to be met with careless responses, or worse, nothing at all.
The bullhorn broadcast style of online marketing is no longer enough to keep customers interested in your company's offerings. As I wrote last month in a Harvard Business Review chat, "When confronted with 'too many' choices of products, ‪customer service‬ makes or breaks the sale for me." ‬‬‬If a potential customer takes the time to like or comment on your post, you need act on it. Your customers' likes or comments are a signal that they are interested in more information.‬
Unlike Carly Rae Jepsen's song, don't "Call Me, Maybe". Reply, definitely.
Keep the conversation going and seal the deal. Here are three ways to continue engaging online with users:
1) Be Informed and Approachable about Your Brand. Make them want to become a part of your world by getting them excited about your proposition. "I see on your profile that you're planning a cross-country road trip to go surfing in San Diego with your best friend. There is no other car better for you than this one because…"
2) Solve a Problem. People hate being uncomfortable—fix that. "Your chair is causing the pain in your back. Our specially-designed chair relieves the pressure on your spine by…"
3) Be Unique. How are you different from your rivals? "Our program is one of a kind because the proprietary system we use to protect your data. Unlike our competitors, we use a 12 point checklist to guarantee…"
The overarching message you want to deliver is: How can I help you and provide you with the information you are seeking?
If possible, always personalize your correspondence and avoid generic responses. Your audience needs to feel special and valued. Remember, you are not simply aiming for a one-time sale, you are nurturing engagement for a long-term relationship.
By maintaining a high quality of product and services, your leads will translate into sales. Maybe not every time, but enough that your time and effort will be worth the return.
Lisa Chau has been involved with Web 2.0 since graduate school at Dartmouth College, where she completed an independent study on blogging. She was subsequently highlighted as a woman blogger in Wellesley Magazine. Since 2009, Lisa has worked as an Assistant Director at the Tuck School of Business. Follow Lisa at @Lisa03755.