Mine is #303. You can find out what your rank is here!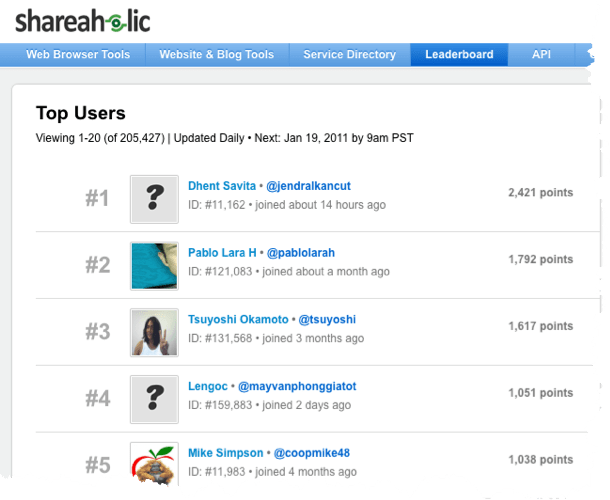 Earn points as you share and discover great new content. Your rank is based on points you earn in a rolling 30-day period. It is updated daily, so make sure to check back often!
* You have to be using the Shareaholic Chrome, IE, or Opera extension to be ranked. Support for Firefox coming soon.