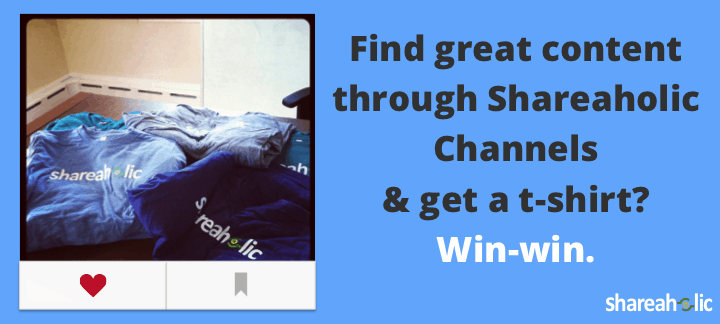 TGIF, right? Today, when you're browsing Shareaholic Channels to discover some awesome weekend reading, a new recipe to bake, or a fun workout to try, we hope you find something you love so much that you'd consider it your favorite.
Bookmark that content for tomorrow using the new Favorites button, then ping us on Twitter @Shareaholic using the hashtag #SHRChannels to tell us what you discovered.
Be one of the first 3 people to do this, and we'll send you and the blogger you picked a super soft and oh-so-stylish Shareaholic t-shirt! 
(In case you need convincing… as you can see modeled by me and Ginny, these t-shirts are about as awesome as the content on Channels.)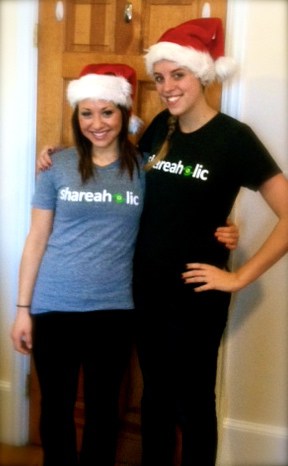 Hurry! Head on over to Shareaholic Channels and find your favorite content right now :)