In the world of blogging, a lot of recent attention has been paid to Google + and Search Plus – Google's effort to integrate Google + into search results. But with all the hoopla over Google +, content marketers can't forget about Pinterest, a new kid in town that's driving traffic and taking names. In fact, Experian's Hitwise report  just listed Pinterest as the #7 social network, beating out Google+ for share of visits.
Pinterest is a site where you can organize and share images that you find interesting. Images shared on Pinterest are known as pins. Users arrange their pins on boards, customized collections of the pins that often have themes. From wedding inspiration ideas to favorite recipes, you can create a board to collect ideas and images for just about anything.
Pinterest is still invite-only, but if you know any Pinners (chances are you do!) you can snag an invite from them.
You can now add Pinterest as a sharing option on your Shareaholic social media toolset. If you're a WordPress user, you'll want to edit your settings on the Shareaholic Bookmarks plugin in your WordPress dashboard. We also recently launched Shareaholic's Pinterest Extension for Chrome. This means that with a simple Chrome extension, you can collect your favorite findings into a Pinterest Board. If you're not a Chrome user, you can login to your Shareaholic account and add Pinterest as a service for your current Shareaholic plugin.
The Basics of "Pinning"
To get started with Pinterest, created an account on Pinterest.com. Next, add Shareaholic's Pinterest Extension for Chrome or add it as a service to your Shareaholic browser plugin. Next time to see a photo you love, click on your Pinterest icon in your browser.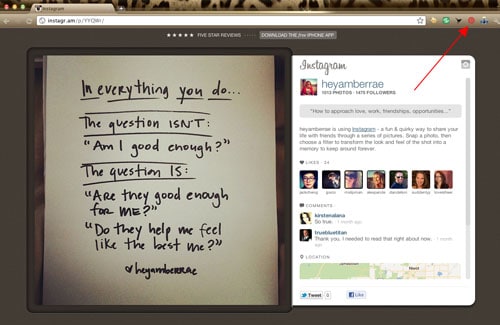 Next, select the image you want to Pin, create a new board, and pin the image to your board.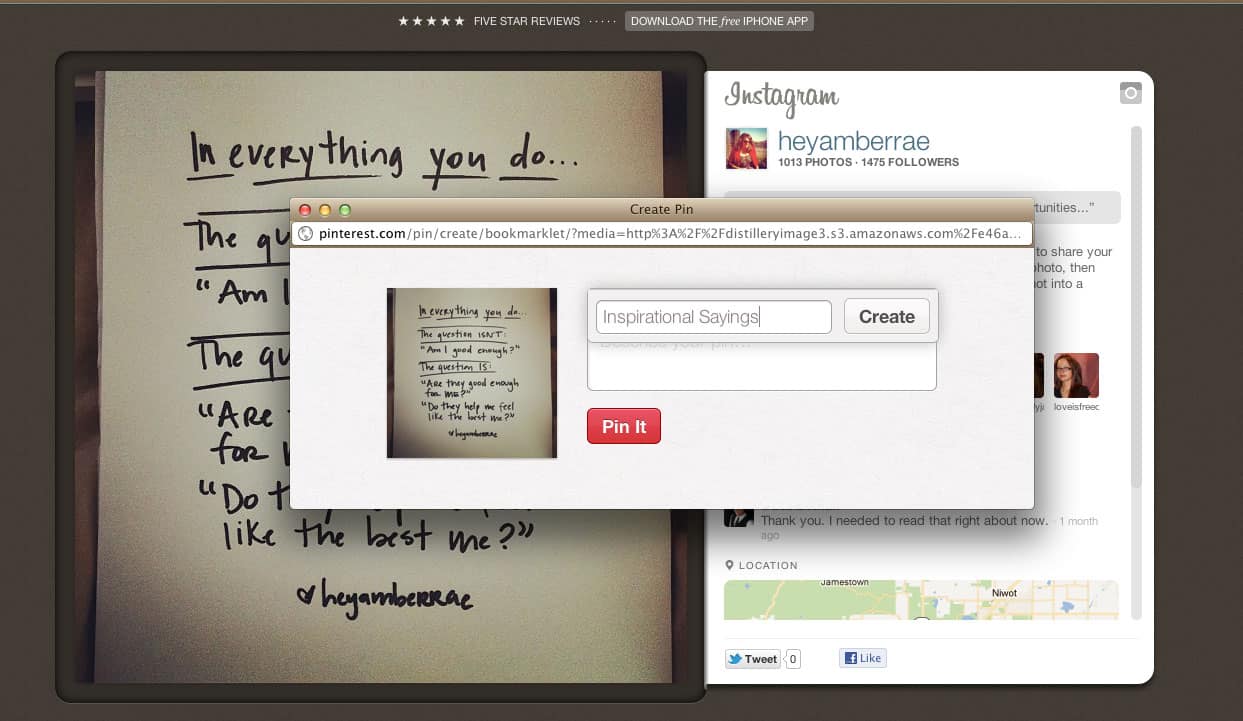 Continue collecting your favorite images to your board until your digital collage is complete. You can use photos you find from individual websites. Or, you can follow other users with similar interests and "re-pin" the images they post. Doing the later is a great way to create relationships with your blog's target audience.
How to Use Pinterest for Content Marketing
Like just about any social network, your involvement will come off as much more genuine if you participate first. It may seem like fluffy advice to promote others before you promote yourself. However, few brands have such strong positioning that they will generate a following just by showing up to a new social network. Participating first is how you establish your presence. 
So, if you run a recipe blog, participate by pinning photos of delicious meals shared by others. If your blog is about interior design, show off your taste and curate photos of great design by collecting those shared by others first. Admittedly, because of the visual nature of Pinterest, it naturally lends itself to lifestyle blogs. However, B2B companies or business-oriented personal blogs can drive traffic to their content if their willing to get creative.
Curate infographics relevant to your industry.
Collect charts to share statistics for your industry.
Create more visual content for your followers to share: Don't list your tips – put them on a visually-appealing slide with a short phrase.
Include a photo with each blog post – give your readers something to pin.
A great example is Mashable, who drives traffic to their content by pinning a compelling photo to a themed board, which drives traffic to the post where the photo originated. Note that they include a caption that peaks your interest, motivating you to actually click through the photo to the post. Mashable's infographics board is another great example of how you can group together visual content.
There's always a new shiny new object to explore in social media. Remember Google Buzz? Given Pinterests' staggering growth, it could be well worth the effort to establish your following and start connecting with your target audience before your competitors do.
Need more tips on how to create "pin-worthy" content? Learn the seven key qualities of shareable content.